Yorkshire gripped by grand depart
Yellow fever is gripping Yorkshire as the Grand Depart of the Tour de France draws near.
Tour de France. Click here to bet.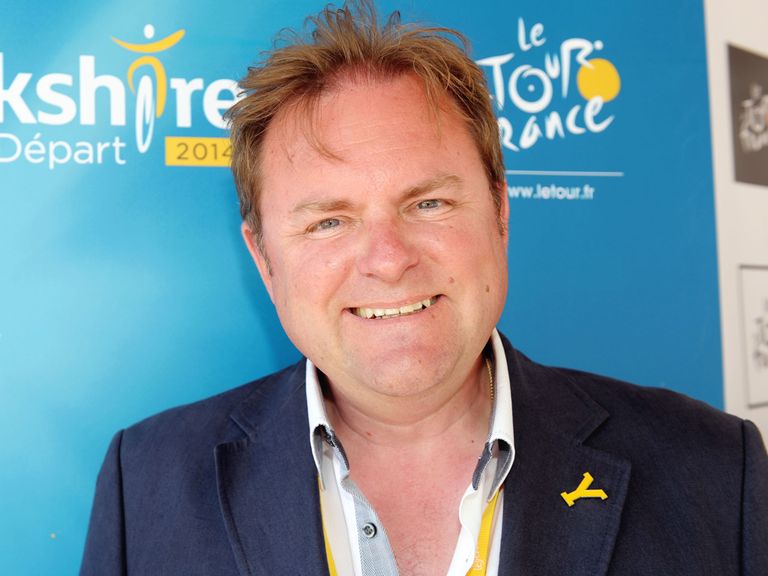 The 101st Tour will begin in Leeds on July 5 with a stage to Harrogate and a second stage a day later from York to Sheffield.
After stage three from Cambridge to London the peloton will return to France.
"The excitement is palpable," said Gary Verity, the Welcome to Yorkshire chief executive and the man responsible for bringing the Tour to Yorkshire.
"When we said we were going to deliver the grandest Grand Depart in the history of the Tour de France, people are starting to realise we might just do that. We never doubted that.
"Pretty much everybody is very, very positive about the Tour coming.
"Villages have turned themselves yellow."
One such example is in Masham, in the region of Lower Wensleydale, and a place famous for its family-run breweries, steam engines and annual sheep fair.
A house near Masham has erected scaffolding in the garden to greet the peloton near the start of its 3,656-kilometre, three-week journey to Paris' Champs-Elysees on July 27.
Verity added: "They've put a big yellow banner up: 'Bienvenue a Yorkshire Le Tour de France'. And then it says '3,505 kilometres tout droit a Paris', straight on to Paris.
"And they've worked out how many kilometres it is to their house, taken it off from the total."
It is a show of enthusiasm which could hasten the return of cycling's most prestigious race to the UK.
The Tour began in London in 2007 and the appetite for cycling and the success of Sir Bradley Wiggins in winning the Tour in 2012 and Chris Froome's victory a year later has turned the head of Tour organisers Amaury Sports Organisation across The Channel.
Yorkshire was chosen to host the Tour ahead of a rival bid from Scotland, which could yet be awarded the Grand Depart in future.
Verity, who is already working on bringing an annual three-day race to Yorkshire with ASO, said: "I'm sure once this has happened, it probably brings forward the likely return of the Tour to the UK.
"Clearly British riders need to keep winning and then there's more likelihood of another Grand Depart."
Verity's ambitions extend beyond the two-day cycling festival in Yorkshire, with the annual race key to that and discussions with sponsors likely during the Tour.
"We're working hard with both ASO and British Cycling to get all of that into the right place," Verity added.
"A lot of work will happen after the Tour around that. And some of the conversations - for example, we still have to find a headline sponsor - will happen during the Tour.
"It's a lot easier for me to talk to the chairman or CEO of a big company whilst we're at the Tour, particularly in Yorkshire, to say 'now you see what I was talking about'.
"You can show somebody pieces of paper, you can give them a power point presentation, but it doesn't mean the same as if you're actually there.
"Those conversations will be had at the right time."
British Cycling backed the Scottish bid ahead of the Yorkshire one, but relations with the national governing body are strong.
"Our ambitions are mutually intertwined," Verity said.
"We want to make Yorkshire the cycling capital of Europe and we want to get more people cycling more often and more British winners, as do they."
---
New Sky Bet customers: Free matched bet up to £30
---