Lillard steals the show
A review of Friday's action in the NBA play-offs, including Portland Trail Blazers' series win over the Houston Rockets.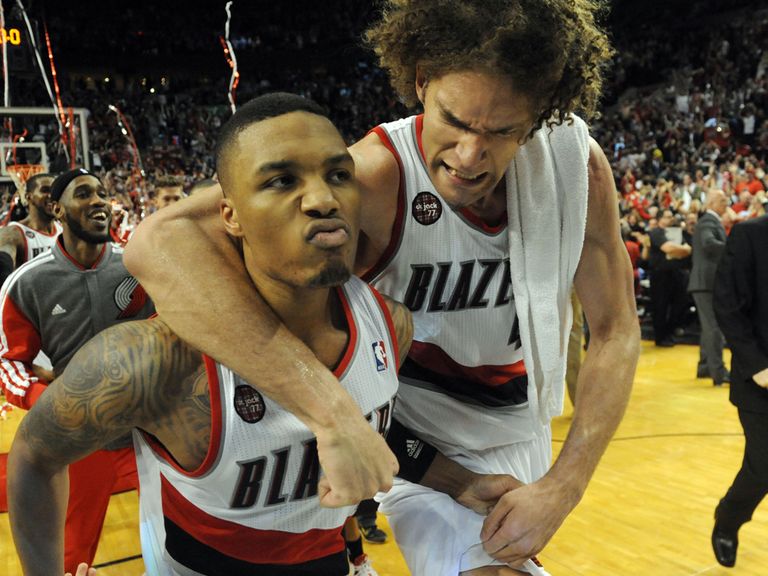 Damian Lillard's moment of magic ensured the Portland Trail Blazers ended a 14-year wait for a play-off series win as they beat the Houston Rockets 4-2 on Friday.
Leading 3-2, Portland seemed to be heading for a decider until Lillard took over.
He got the ball with his side 98-96 behind and he landed a three-pointer on the buzzer to get them a first play-off win in eight attempts.
The Brooklyn Nets got off to a quick start and never looked back as they drew level at 3-3 with the Toronto Raptors.
Kyle Lowry was restricted to 11 points for the Raptors and 23 points from Deron Williams got the Nets home 97-83.
San Antonio and Dallas are also tied up at 3-3 after the Mavs took a 113-111 victory.
DeJuan Blair hurt his former side with a decisive steal on Tony Parker which sealed Dallas' win, shutting down his ex-team-mate.
Monta Ellis scored 29 points as the Spurs let a fourth-quarter lead slip for just the second time this season.