UK chief won't set medal target
British Athletics performance director Neil Black is refusing to set a medal target from this weekend's World Indoor Championships.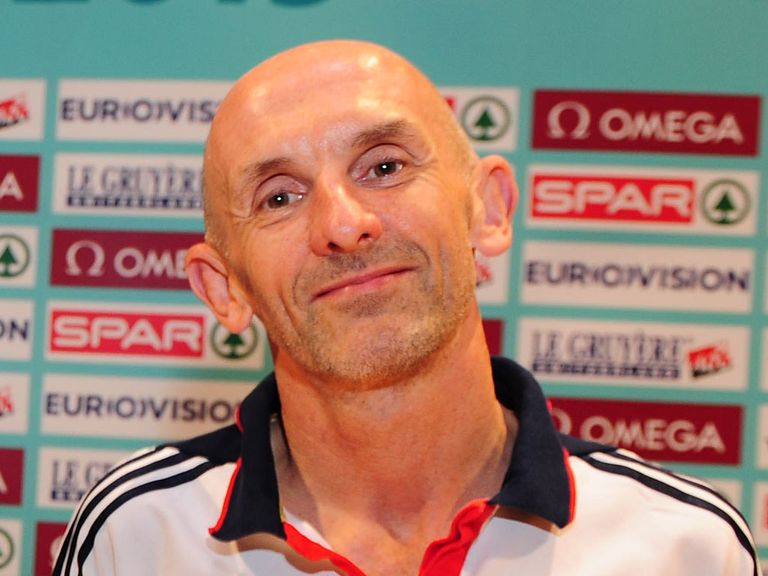 Britain won a record nine medals in Istanbul two years ago and although only two of the individual medallists are absent from Sopot - Jessica Ennis-Hill and Yamile Aldama - Black was keen to play down expectations.
"For me success is people applying themselves to the competition, doing all the right things, being competitive and ideally coming out of it with personal bests or performances that they dreamed of," Black said on Thursday. "Out of that hopefully comes the number of finalists and medallists.
"There is a wealth of up-and-coming talent but it's the world championships and part of a busy competitive year with the Commonwealth Games in Glasgow and European Championships in Zurich, and part of a cycle leading to Rio 2016.
"I think we have a group of people who are going to be busting their guts to make finals and therefore a number of those people must be knocking on the door of medals and if you are doing that, somebody might just hit that gold.
"But I am genuinely not sitting here thinking I really do expect a gold in X event or Y event, I am looking for athletes to step up and show in competition what they have been striving for over many months and years and to take this opportunity to show us what they can do."
Team captain Eilidh Child believes the sky is the limit for her room-mate, middle-distance star Laura Muir, but Black is being more cautious. He believes some observers have already "hung medals" around her neck following the 20-year-old's performances this season, with the Scot ranked third fastest in 2014 over both the 800 and 1500 metres.
Muir will compete over 800m in Poland and Child - who will be part of the women's 4x400m relay team aiming to defend their title - believes the veterinary student can cope with the sudden rise in expectations.
"She's world-class already, she's got so much potential and a good team around her. I think she could go as far as she wants," Child said.
"She's the nicest person you could ever meet but when you see her on the track she's really tough. She's an intelligent girl, very level-headed and she knows what she needs to do. She is very grounded.
"There is a lot of expectation on her out here which is great because she's running so well, but she said she's going to focus on each round. It's so tactical indoors, hopefully she can get it right. She has shown all season she has got a good tactical head on her."
At the other end of the age spectrum, veteran sprinter Dwain Chambers - who turns 36 next month - will be looking for a fourth medal in these championships in the 60m, while Andrew Osagie (800m), Holly Bleasdale (pole vault) and Shara Proctor (long jump) are aiming to improve on their bronze medals from Istanbul.
Luke Cutts could make it a British double in the pole vault if he can repeat the form which saw him set a new British record of 5.83m earlier this year.
The 60m hurdles could also produce medals from Tiffany Porter and Andrew Pozzi, with Porter taking silver two years ago and Pozzi on the comeback trail after a nightmare run of injuries.
Pozzi was just 19 when he finished fourth in 2012, but he suffered a hamstring injury later in the season and pulled up in his heat of the 110m hurdles at the London Olympics. His 2013 campaign was then ruined by a foot injury which required surgery, meaning the 21-year-old is determined to make up for lost time.
"I have come into this running significantly faster than two years ago while still making mistakes," Pozzi said. "I always have high expectations of myself and if I technically execute the races I should be capable of then a medal is not out of the question.
"But at the same time it's nice just to be back competing and almost to get your identity back. Last year was very tough and you do ask yourself the question 'Is this what I want to be doing?', but I always came back to the same answer.
"Hopefully this week I can announce myself back on the world stage."
---
New Sky Bet customers: Free matched bet up to £30
---