Lisogor expelled from Olympics
Ukrainian cross-country skier Marina Lisogor has been thrown out of the Winter Olympics after testing positive for the banned substance trimetazidine.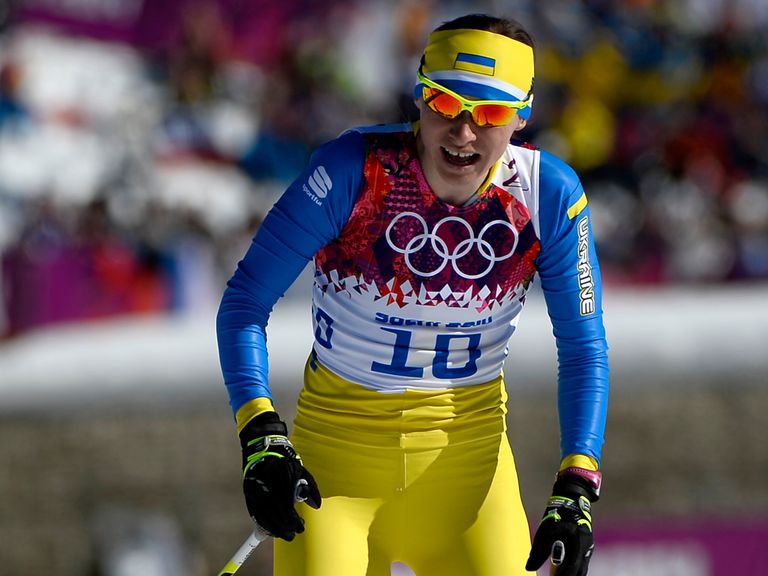 The Ukrainian Olympic Committee was first to announce the failed test, and the International Olympic Committee imposed the inevitable punishment on Saturday night.
In a statement, the IOC said: "The International Olympic Committee today announced that cross-country skier Marina Lisogor of Ukraine has been excluded from the XXII Olympic Winter Games in Sochi. Lisogor, 30, tested positive on 18 February for the presence of trimetazidine."
Lisogor, 30, finished 58th in the ladies sprint free qualification race on February 11 at the Sochi Games.
She faced an IOC disciplinary commission and insisted the substance - intended to combat angina - inadvertently entered her system.
A Ukrainian Olympic Committee statement read: "Marina Lisogor gave her explanation at the disciplinary commission meeting that she took the drug product 'Preductal' not knowing that it consists the forbidden ingredient, thus unintentionally breaking the IOC anti-doping rules."
The IOC said Lisogor would be disqualified from the women's team sprint classic semi-final B event, along with her team-mates.
The IOC also stated Lisogor "shall be excluded from the XXII Olympic Winter Games in Sochi in 2014, and shall have her Olympic identity and accreditation card immediately cancelled".
News of Lisogor's failed test followed Friday's announcements regarding Germany's two-time winter Olympics gold medallist biathlete Evi Sachenbacher-Stehle and Italian bobsledder William Frullani.
The Italian Olympic Committee (CONI) announced that Frullani had been sent home from the Games after testing positive for a banned stimulant.
The four-man bobsleigh brakeman underwent testing at the Olympic Village on February 18 where traces of dimethylpentylamine - found in dietary supplements - were discovered.
The German Olympic Sports Confederation (DOSB) announced that Sachenbacher-Stehle had tested positive for the banned stimulant methylhexaneamine.
Lisogor's formal disqualification from the Games also came within minutes of the IOC announcing Latvian ice hockey player Vitalijs Pavlovs failed a drugs test in Sochi.
The IOC said 24-year-old Pavlovs tested positive on February 19 for methylhexaneamine. He too was thrown out of the Olympics.