Vanessa-Mae makes Games bow
British violinist Vanessa-Mae insists she has "nothing to prove" after making her Winter Olympics bow on Tuesday.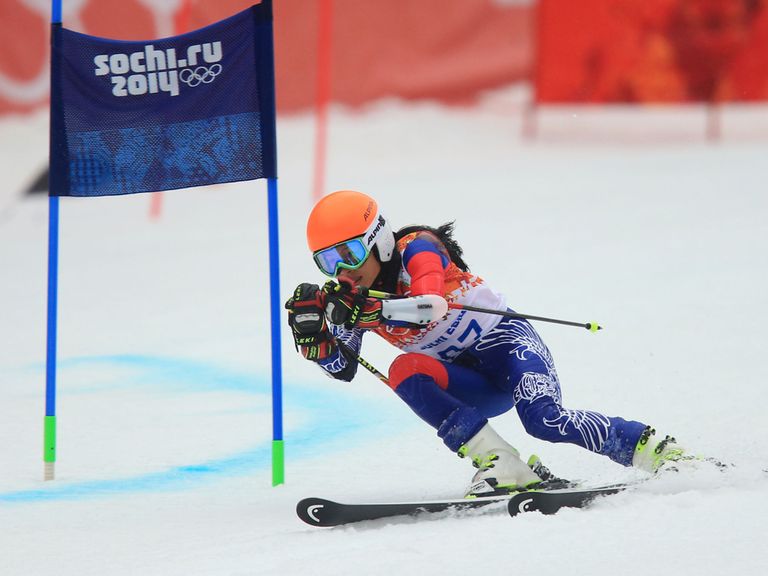 The 35-year-old, who has sold millions of records worldwide, made headline news after it was revealed she had qualified for the Games in Sochi.
And on Tuesday, competing for Thailand and under her father's name Vanakorn, she was able to realise one of her dreams in the women's giant slalom.
Despite finishing last of the competitors to complete the two runs, 50.1 seconds behind gold medallist Tina Maze - who, by contrast, clinched victory by a mere seven hundredths of a second - Vanessa-Mae has no regrets.
"Every decade in life I think you've got to discover something new," she said.
"Even if it's something that you really should have taken up seriously 25 years ago.
"It's never too late to try something. If somebody says 'I want to play the violin', I'm going to say 'okay, you're not going to be great, but you're going to have fun'.
"For me at least it was just to try and become a better skier in a short amount of time at my age."
The Singapore-born Vanessa-Mae, who has a Chinese mother and Thai father and was raised in London, became just the third person to compete for Thailand at a Winter Olympics.
It was an honour she did not want to demean by releasing an album to capitalise on the attention she would receive in Sochi.
"I have nothing to prove, I've nothing to sell," she said. "A lot of people were like 'create an album at the same time and then release it'. I was like 'why would I do that?'.
"It's about my skiing and it's a rather last-minute goal late in life.
"It happens to be a pretty public stage trying to qualify for the Olympics but, with all due respect to the Olympics, I just wanted to become a better skier, and sometimes I need to put pressure on myself and throw myself in at the deep end."
Vanessa-Mae, who has pledged to make a "big donation" to an animal charity, may have envisaged better conditions than the ones that faced her.
While Sochi has been largely bathed in sunshine for most of the Games, with temperatures even reaching double figures in the mountains at some points, Tuesday's events were spoiled by heavy rain and poor visibility.
Vanessa-Mae, however, saw the funny side.
"It's sod's law," she said. "The whole week has been glorious, sunny, clear skies and suddenly on the GS day for ladies, it's p***ing with rain."
She then added endearingly: "Can I say p***ing at the Olympics? Oh well."
As for her future, she was quick to scoff suggestions she will retire.
"I started ski racing two months ago, so I don't think I can really retire," she said.
However, she did not completely rule out competing in Pyeongchang in 2018.
"I'm pretty old already and it's my first Olympics, but maybe I've got another one in me. We'll see," she added.
---
Check out Sky Bet's Winter Olympics markets
---