Setback for GB
Great Britain's women's curling team suffered a setback in their bid for a place in the Sochi 2014 Winter Olympics semi-finals as they stumbled to an 8-6 defeat to Switzerland in their second round-robin fixture of Saturday.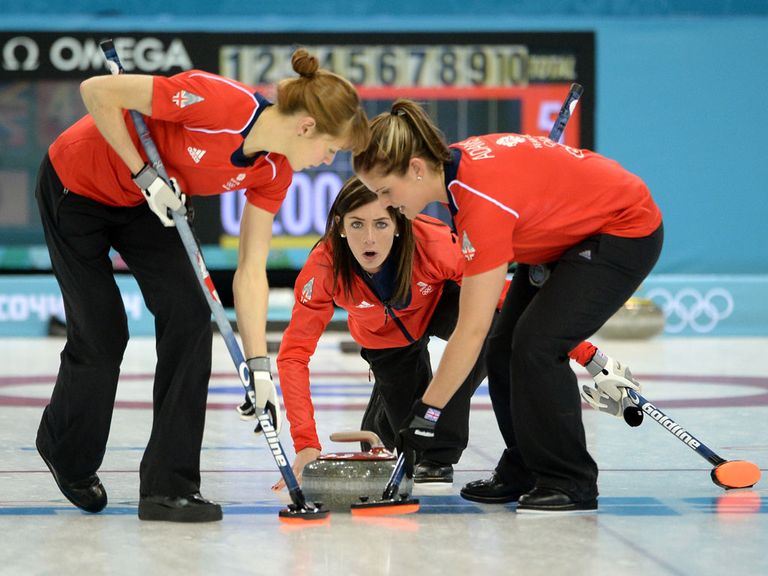 Earlier in the day, Eve Muirhead's all-Scottish world champion rink had beaten South Korea 10-8 to register their third straight win, but their momentum was then halted by a Swiss outfit who had lost their previous three matches.
A disappointing sixth end for GB saw them concede three points, sending their opponents into a 6-2 lead, and although Team Muirhead battled back so it was 7-6 to the Swiss going into the 10th, Mirjam Ott's team were able to see out the victory, leaving both rinks with a record of four wins from seven games and in joint-third with China.
Muirhead admitted that it was probably her most frustrating game of a competition so far.
However, with the final two round-robin matches to come on Monday against Russia and Denmark - both lower ranked than GB - she remains confident of finishing in one of four qualifying places along with Canada, who are through with seven straight wins following their 5-3 victory over the host nation.
"It's in our own hands," she said. "We have a day off tomorrow and we will definitely take advantage of that, and then on Monday we need to come back strong against Russia and Denmark.
"We won't do an awful lot tomorrow. We do have some practice time but we won't look at anything in particular, nothing technical.
"We're all throwing the stones great. I think I just had the brush in the wrong place a lot of the time but that's what happens.
"We'll have a bit of rest time, a bit of time together and maybe catch up with our families and things.
"We're really looking forward to that. And, as I say, we are not down and out.
"We have a long way to go, it is in our own hands, so we'll be really pushing hard on Monday."
Muirhead was critical of the ice, which she claimed might have been affected by debris from the overhead television camera.
"It is a tricky sheet of ice," she said. "It's not often I say we were unlucky or struggling with ice, I usually cotton on to it pretty quickly, but I did struggle with it, I think all of us did.
"There was word that it was the camera that flies back and forward, stuff (was) coming off that and it is not ideal when you do have pick-ups.
"It is out of our control, but it kind of wrecks the game a little bit.
"It was pretty 'tracky' and I didn't cotton on to it quick enough.
"I'm not using that as an excuse. We just weren't sharp enough but if we can play like we did this morning and the way we did in the second part of that game tonight - we took it down to the last shot - then we will keep the ball rolling."
---
Bet on the Winter Olympics with Sky Bet
---