GB skier causes stunning upset
Andrew Musgrave stunned a nation that has 96 Olympic cross-country medals to its name by skiing to a famous victory in the Norwegian Cross Country Championships in Lillehammer on Friday.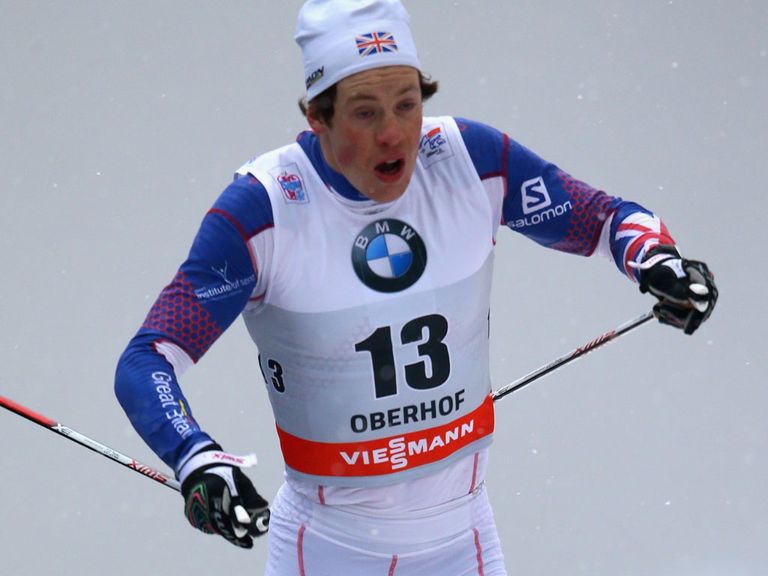 The 23-year-old described his unlikely win in the freestyle sprint as "easily the best thing I've ever done" after beating rivals who were battling it out for places on Norway's ultra-competitive Winter Olympic roster.
Musgrave broke away from the field in the final stages and his triumph caused widespread disbelief in Norway, with its national broadcaster NRK placing a picture of Musgrave with arms aloft on the front page of its website.
Meanwhile, Nettavisen.no referenced the famous commentary of Bjorge Lillelien after Norway's famous football win over England in 1981 to tell the nation's cross-country coach: 'Arild Monsen, You Guys Took A Hell Of A Beating'.
Musgrave said: "Winning the Norwegian Championships just a few weeks before I go to the Olympics is easily the best thing I've ever done.
"It"s always good fun beating the Norwegians at their own sport. I live in Norway and go to university here, so it almost feels like a home victory.
"I've had a lot of Norwegians coming up to me and telling me that as it's basically their own Olympic selection race, I could have made their team for the Games.
"I feel like not just me but our whole Great Britain team is getting some great results and showing that we can ski really well."
Musgrave made his Games debut in Vancouver four years ago when still a teenager and has long been held up as an unlikely long-term medal prospect for Pyeongchang in 2018.
Musgrave's own very minimum expectation for Sochi is to become the first Briton to finish in the top 30 in the sprint prologue, which would qualify him from the quarter-finals - from which the top 12 then move on to the semis.
Musgrave added: "If I don't get through the prologue I would be ridiculously disappointed with myself.
"I feel like I ought to get to the semi-final at least and once you're in the semi-final anything can happen. It's a hard course and people get tired, and you just have to take your chances."
Musgrave will be officially confirmed as part of Great Britain's cross-country team for Sochi next week alongside team-mates Andrew Young and Calum Smith. Musgrave's older sister Posy Musgrave and Fiona Hughes are also battling for qualification places.
GB Cross Country team leader Roy Young said: "This is an amazing win for Andrew.
"It is a demolition job on some world-class racers who had everything to gain as it was effectively a Norwegian selection race for the Olympics.
"If Andrew was Norwegian, I'm sure he would be selected for their team.
"Andrew has a track record of winning in Norway but this is one of the best results ever for him and for the team, and a real indicator for us that he will be going to Sochi in the very best form."
---
New Sky Bet customers: Free matched bet up to £30
---