GB set Olympics medal target
UK Sport has set the scene for Great Britain to enjoy its most successful post-war Winter Games after targeting at least three Olympic medals in Sochi.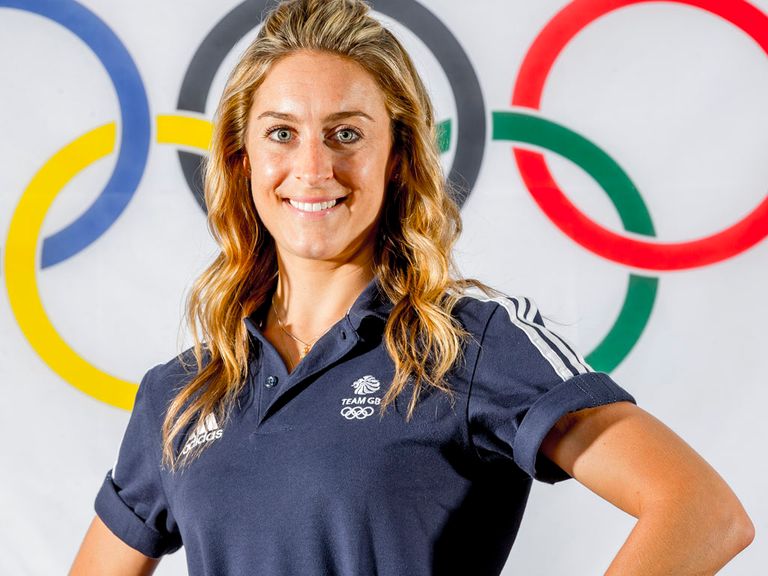 Chief executive Liz Nicholl views the number as ambitious but achievable after declaring the nation's best-prepared and funded squad, consisting of a probable 50 athletes, will be competing in Russia next month.
UK Sport has distributed £14million in public and Lottery money to six winter sports for Sochi 2014 and if Team GB win three medals, it will equal their best performance since 1936. The official target is three to seven medals.
Medals are being targeted in bobsleigh, curling, short-track speed skating, skeleton and skiing/snowboarding. Figure skating also received UK Sport funding.
A target of two to six Paralympic medals has also been set in anticipation of a finest joint performance since 1994.
Nicholl said: "If we achieve three, that's hugely significant. It's an ambitious target and our hopes are high.
"We can all honestly say this squad of athletes will be the best supported and best prepared of any winter campaign. We hope success will be achieved.
"We have more potential across more sports going into these Games than we've ever had in the past.
"Goal-setting is a part of performance sport and it's at the heart of our no-compromise approach. We're confident these ranges are accurate.''
UK Sport also set a target of three medals for the 2010 Olympics in Vancouver, but Amy Williams' gold in the women's skeleton was the only breakthrough.
The solitary podium finish in Canada equalled the outcome at the 2006 Games in Turin, a silver in the women's skeleton claimed by Shelley Rudman.
For the winter Paralympics, it has set a target of at least two and up to five medals in para-Alpine skiing.
UK Sport director of performance Simon Timson is confident Team GB will be celebrating a memorable Games, but issued a reminder of the nation's limitations at winter sports.
"The bottom line is we have a track record of success over the last 18 months,'' Timson said.
"I can't remember a time when we've had five world championship medallists in Olympic and Paralympic winter sport a year before the Games.
"We're confident in setting this target, but also know there are no guarantees in sport. It's open to the elements and down to people performing on the day.
"We went with a much bigger team - almost 10 times the size - to London 2012. Therefore there are many more opportunities.
"So we often rely on the performances of one or two athletes, which makes it challenging. There's less room for error and there's less opportunity for success.''
Security issues looms large in Sochi with over 30,000 police and interior ministry troops to be deployed on the Black Sea resort amid fears of attack by Islamist militants from the North Caucasus region.
Team GB chef de mission Mike Hay is satisfied with the precautions being taken.
"Our number one priority is the security and safety of our delegation, make no mistake about that,'' Hay said.
"We have security measures that have been in place for some time. We have spoken to various agencies and will have security staff embeded in our team.
"In this day and age you can never be 100 per cent sure it will be safe, but security has been very high up the Sochi organising committees's agenda since winning the Games.
"Everything I have seen on my many visits there has demonstrated they will have that in place.''
Where the medals could come from:
Lizzy Yarnold: Skeleton slider Yarnold has reached the podium in all six World Cup races so far this season, winning three of them, and is well placed to become the fourth consecutive British woman to win an Olympic skeleton medal after Amy Williams, Shelley Rudman and Alex Coomber.
Shelley Rudman: Reigning world champion Rudman won silver in Turin in 2006 and has consistently pushed for medals on the World Cup circuit this season, culminating in a bronze behind Yarnold and American Noelle Pikus-Pace in St Moritz earlier this month.
James Woods: The Sheffield ski slopestyle star is the reigning overall World Cup champion and since winning his maiden title in Argentina last year he has continued to emerge and become a permanent fixture around the top of the world rankings.
Eve Muirhead: Nerveless Muirhead skippered her women's curling team to the world title in Latvia last year with a final stone win reminiscent of Rhona Martin's famous 2002 gold medal win. Silver in last year's Europeans proved it was certainly no flash in the pan.
David Murdoch: Murdoch is a two-time world champion but has endured two painful Games in Vancouver and Turin. With a bespoke team also including former world medallist Tom Brewster, Murdoch is well-placed to make it third time lucky.
Katie Summerhayes: The 17-year-old Summerhayes soared into Olympic contention in 2013 when she claimed a silver medal in the slopestyle skiing World Cup in Silvaplana, Switzerland - just weeks after returning from a nine-month injury lay-off.
Billy Morgan: The former circus acrobat from Southampton is one of the world's best in the new Olympic discipline of snowboard slopestyle and a bronze medal at last year's World Championships in Sierra Nevada proved he can live with the very best.
---
New Sky Bet customers: Free matched bet up to £30
---