Farah remains focused on London
Mo Farah claims not even the spectre of the Boston bombings can prevent him from focusing fully on his Virgin London Marathon debut on Sunday.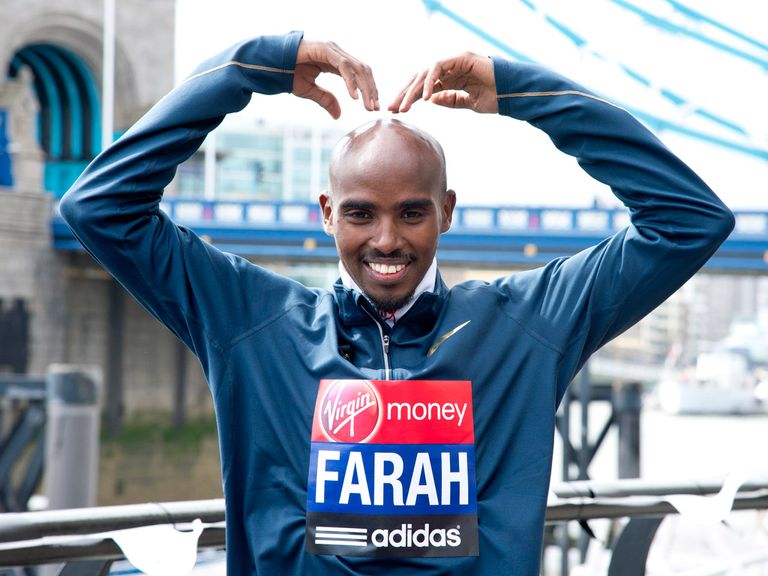 The controversy over the Olympic 5,000 and 10,000 metres champion's plan to run only to halfway has been overshadowed by the attacks at Monday's Boston Marathon, which killed three people.
The 30-year-old, who is based in Portland, Oregon, said thoughts of pulling out of the event never crossed his mind.
"All my support goes to the people in Boston," he said.
"But this is home for me so I've got to feel comfortable. For me, this is the place to be.
"I've just got to go out there and do what I normally do. I will not be thinking about anything other than racing. This is comfortable for me and I am just quite excited about the race."
Farah revealed the level of security at the 2012 Olympics provided all the safety assurances he needed, while security for the race has been stepped up.
He added: "London's a great city. It's where I grew up, where I've done everything, so I know better than anyone else.
"For me there was never a concern at all (about competing).
"I've got great memories of the London Olympics. What we did as a nation in terms of everything was incredible and I believe we can do a similar job to that."
Farah's wife and young family have not travelled to London, but simply because he and his wife were unwilling to disrupt their twin daughters' routine by taking them halfway round the world.
There will be a show of solidarity on Sunday, with a period of silence to be held before the start of the race and organisers are also encouraging runners to wear black ribbons. Farah was sporting one in today's press conference.
The London Marathon will also donate £2 for every finisher in Sunday's race to The One Fund Boston set up to raise money for victims of the bombings. The race organisers estimate around 35,500 people will cross the line, meaning at least £70,000 is likely to be raised.
The Boston attack has dominated the immediate build-up to the race, but earlier talk had been on the merits of Farah's plan to drop out at halfway in preparation for running the full 26.2 miles on the streets of the capital next year.
Paula Radcliffe was one to query it, but for Farah himself it makes perfect sense.
He said: "It's a no-brainer really. If someone's giving you a practice run, why would you turn that down? There's a lot of criticism, but that's part of life. You can't keep everyone happy."
With Farah not going all the way to the finish line, Scott Overall will lead the British challenge in the men's race, while in the women's race Amy Whitehead will be looking to secure the qualifying time for the World Championships in Moscow in August.
---
Click here for completely free £10 bet with Sky Bet
---