Armstrong sticks by his guns
Lance Armstrong maintains he did not take performance-enhancing drugs when he returned to professional cycling in 2009 and 2010.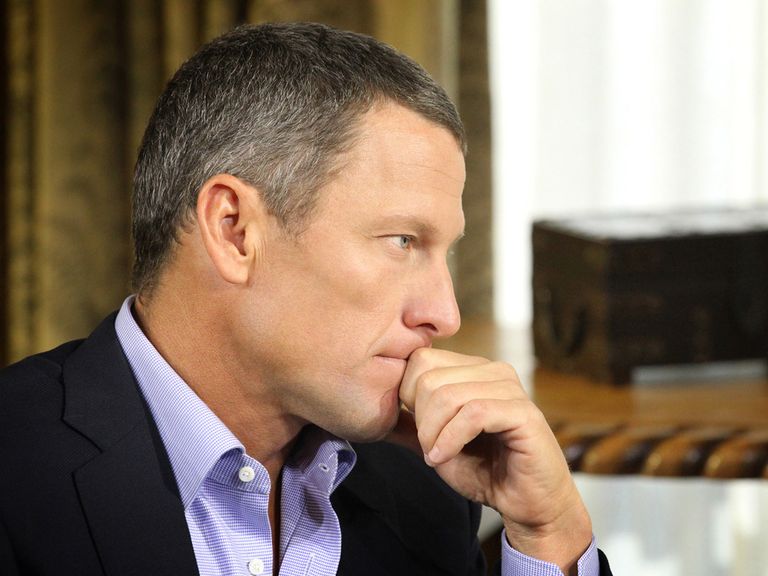 The 41-year-old recently admitted to doping during each of his seven Tour de France triumphs, from 1999 to 2005, but is adamant he did not during his comeback from retirement.
Evidence in the United States Anti-doping Agency report which proved his downfall suggests Armstrong is not being truthful about his comeback years following his televised confession to Oprah Winfrey. Travis Tygart, USADA's chief executive, insists there was scientific proof.
Tim Herman, Armstrong's lawyer, said in emails to Press Association Sport: "I can only say that Lance is absolutely telling the truth about 2009-10.
"Proving a negative is very difficult. However, the information USADA relies upon came from Lance's own website. "It was posted there by him. I am not a statistical expert, but I have been told the conclusion of Mr Tygart is incorrect."
In his interview with Winfrey, Armstrong insisted he had stuck to a pact made with former wife Kristin that he would not dope during his comeback to cycling.
"I never would have betrayed that with her," Armstrong told Oprah.
"I gave her my word and I did stick to it."
Among Armstrong's critics are Bradley Wiggins, the 2012 Tour champion, who did not believe the Texan was clean in 2009. Wiggins' fourth-placed finish was upgraded to third when Armstrong was stripped of all results from August 1, 1998.
USADA revealed last year that Armstrong had led "the most sophisticated, professionalised and successful doping programme sport has ever seen".
The UCI, cycling's world governing body, stripped Armstrong of his seven Tour titles - none of which were reassigned - and he was banned from sport for life.
Tygart claimed there were clear reasons for Armstrong, who was competing in triathlons, mountain bike events and marathons prior to his ban, to proclaim his innocence during those later years as it meant he would be exempt from possible criminal prosecution, because there is a five-year statute on a charge of fraud.
"The evidence is clear," Tygart told CBS' 60 Minutes programme.
"His blood tests in 2009, 2010, expert reports based on the variation of his blood values from those tests, one to a million chance that it was due to something other than doping."
Eleven of Armstrong's former team-mates testified to USADA about his doping regime, in which they had been involved. Some were given bans of six months, but Tygart said there was only one course of action for Armstrong if he wanted his lifetime ban lifted.
"He would have to come in just like all 11 of his team-mates did and testify truthfully about all of those who were involved with him pulling off this grand heist," Tygart said.
USADA have given Armstrong a deadline of February 6 to agree to confess all under oath.
Armstrong told Winfrey he would "be the first man through the door" to take part in a truth and reconciliation hearing.
Herman insists his client is prepared to partake in the procedure.
In a letter to the USADA lawyer, prior to the broadcast of Tygart's 60 Minutes interview, Herman wrote: "As we have also discussed on multiple occasions, every cyclist (including the teammates Mr Tygart incessantly refers to) who have been asked, under oath and otherwise, have, like Lance, denied use of performance enhancing substances.
"Only when faced with criminal consequences, and with the grant of amnesty, as a practical matter, did they come forward to 'clean up cycling.'
"Although USADA has never dealt with Lance on a similar basis, we have committed to cooperate with a truth and reconciliation process that truly can 'clean up cycling.'
"Lance's commitment to the truth and reconciliation process is firm, despite the attempt at piling on through more appearances by Mr Tygart on 60 Minutes."