Hamilton 'sad' at McLaren exit
Lewis Hamilton finally let his emotions get the better of him this week as the impact of leaving McLaren started to hit home.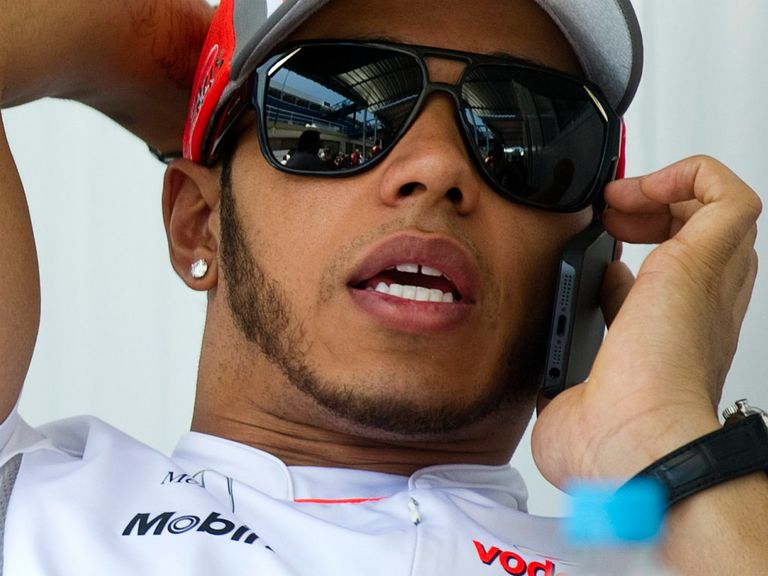 In an interview with the BBC as part of their review package looking back on the current campaign, Hamilton became teary-eyed when asked about his exit from a team he has been associated with for the last 14 years.
The 27-year-old needed time to compose himself before filming could continue, but whatever he is feeling inside during the Brazilian Grand Prix this weekend - his 110th and final race with McLaren - he staunchly defended his move to Mercedes.
If there is a part of Hamilton questioning whether he has done the right thing in leaving a team that has scored more wins than any other since 1966 to join one with just a single victory in the last three years, then he is refusing to say.
For now, Hamilton readily concedes this weekend will be an emotional one for him, and it will not be a surprise if the tears flow fully when he steps out of his car at the end of the race at Interlagos.
"I'm going to miss them, fighting with Jenson (Button), fighting with McLaren to help them win races. I'm just proud to have contributed," Hamilton said in a general interview session.
"When you think about it being the last time - and it's on my mind a lot - then it's very surreal, very strange, very sad in many ways.
"We've a great history together. Of course we've won and we've lost the world championship together, been up to the highest highs and had the lowest lows together, but we have always pulled through.
"So with this being my last race, my last time in this team kit, I'm going to be wearing it very proudly this weekend.
"And I will be making sure I enjoy every moment because it's going to be tough.
"But it's not the end of an era, it's the end of a great chapter in my life.
"Hopefully I'll have a second chapter to my life, but this is a very special one with McLaren and I really hope I can do it for them this weekend."
Hamilton joked on Thursday he would return to McLaren, but only for lunch and dinner given the quality of the hospitality.
When asked whether he would actually race for the team again one day, he did not dismiss it entirely.
"I don't know," Hamilton said. "You can never say never. It will always be my home. I'll always look at it as my home.
"Going back there will be nice one day, but I want to experience some things along the way. It's almost like I'm going travelling for a bit, it's just that I'm doing it with a different company."
Even now it is hard to comprehend why Hamilton has jumped ship, even though he maintains he needs a new challenge.
Hamilton has so far won 21 races with McLaren and been on pole 25 times, and although he has won just one world title, the team still surely represents his best opportunity of adding to that.
Regardless, Hamilton maintains he has no regrets, adding: "I'm really happy about it. You can't live with regret in your life. You have to make a decision and stick with it.
"Whether it's right or wrong you just have to make the most of it, stick to your guns and hope you can turn it into a positive."
The final goodbye, though, will not be until next week when he visits the McLaren factory.
Before then, Hamilton would dearly love to win in Brazil for the first time and gave an insight into what he is expecting when he joins Mercedes.
"It would be great to win here. I've never won here before," he said. "And I don't know when I'll have a car again quite like this one to win again."
Hamilton is certainly intent on bowing out on a high.
After his victory in the United States Grand Prix on Sunday he was fastest in both practice sessions on Friday.
The Briton topped the timesheet with a lap of one minute 14.026 seconds, with title rivals Sebastian Vettel and Fernando Alonso second and fifth, 0.274secs and 0.556s adrift respectively.
---
Click here for completely free £10 bet with Sky Bet & £5 free every week
---