Bayern to finish the job
We're siding with Bayern Munich to finish the job in style by beating Barcelona in the Nou Camp on Wednesday.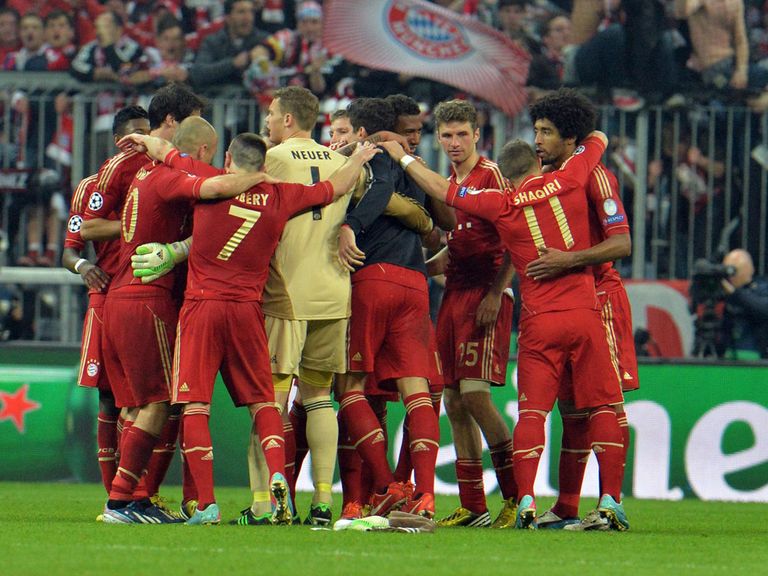 Barcelona were embarrassed at BAYERN MUNICH last week and at odds of 5/6 they don't appeal to win the second leg despite their fantastic record at the Nou Camp.
They are unbeaten in four years at home in Europe and have lost just once in 26 home games this campaign - to Real Madrid in the Copa del Rey.
Yet they have struggled towards the end of the season, largely due to Lionel Messi not being 100 per cent fit and with the Argentinian's influence diluted they don't look half as dangerous.
He came from off the bench to inspire Barca against PSG but they need him to be on his A-game for the whole game here if they are to somehow progress to another Wembley final.
Masters of possession football, Barca need Messi to provide a cutting edge from the off as Munich will be more than happy to sit deep and watch the home side keep the ball amongst themselves.
But as Munich proved last week, they are a sensational side and have the tools to punish Barca on the counter-attack.
The German champions are top-scorers in this season's competition with 26 goals and given the space they could enjoy on the break it's easy to envisage them adding to that tally.
Odds of 31/10 are too big to resist about the Bundesliga outfit as they have been operating like the best side in Europe for some time now and the game is set up for them to rub salt in Barca's wound.
Absolutely key to this bet is the first 20 minutes. Barcelona are sure to come out fired up and hunting for goals from the first whistle.
Yet if Bayern Munich can weather the early storm - and they look like a side capable of holding strong in an onslaught - then they can grow into the game and pick Barca off on the break.
Such is the size of Barcelona's task, it is only natural for heads to drop should their challenge grow bigger through the lack of an early goal.
And if they have to start chasing it then Bayern Munich's chance of victory increases.
Remember last year's semi-final when they went for it against Chelsea late on, only for Fernando Torres to pop up with the goal that confirmed his side's place in the final.
That only ensured a 2-2 draw on the night, but it's a reminder of what can happen in a two-legged affair when you are forced to take risks you wouldn't normally take in a 90-minute game.
Barca have to take risks from the off here. And Bayern Munich have the talent to make odds of over 3/1 look highly generous by punishing them on the counter-attack.
---
Click here for completely free £10 bet with Sky Bet
---