Broncos see off Chargers
The Denver Broncos narrowly avoided a repeat of their play-off slip from last year, advancing to the AFC Championship game with a 24-17 win over the San Diego Chargers on Sunday.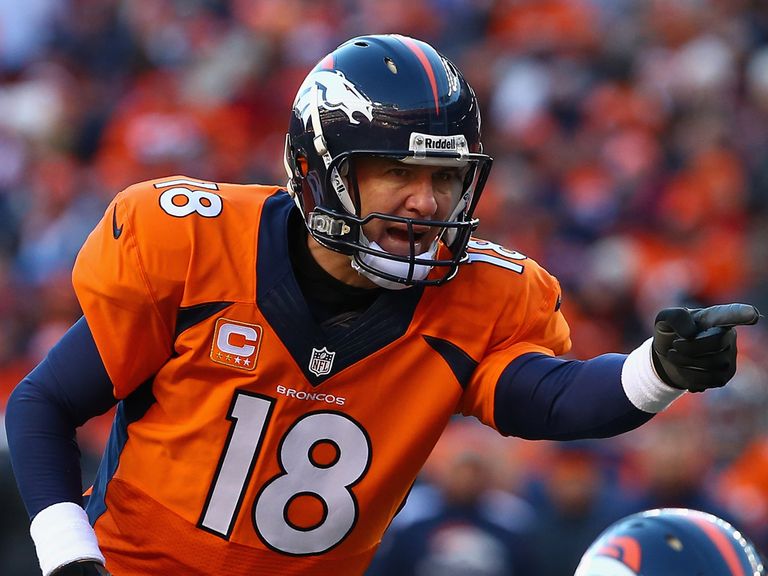 Peyton Manning welcomed Wes Welker back into the line-up with a touchdown toss as the Broncos controlled the game for three quarters en route to setting up a clash with the New England Patriots.
They had a late scare as Chargers QB Philip Rivers capitalised on an injury to cornerback Chris Harris Jr. to stage a comeback reminiscent of Baltimore's shocking win at Denver exactly a year earlier.
This time, however, Manning rescued the Broncos from the brink of another crushing collapse and sent them into the title game for the first time in eight seasons.
Denver will now host the Patriots on Sunday so get ready for Tom Brady v Manning once more.
In the most recent match-up of QBs with Hall of Fame credentials, Tom Brady and the Patriots rallied past Manning and the visiting Broncos 34-31 in overtime in November.
"It's the Broncos versus the Patriots and certainly Tom and I have played against each other a lot," Manning said after beating San Diego. "But when you get to the AFC championship, it's about two good teams that have been through a lot to get there."
Manning, in the play-offs for a record 13 seasons as a quarterback, ended a personal three-game post-season skid in winning for the first time since leading Indianapolis over the Jets 30-17 in the AFC Championship game in 2010.
Manning completed 25 of 36 passes for 230 yards and two TDs, numbers that weren't quite up to the standards he set during a record-breaking regular season when he established new benchmarks with 55 TD throws and 5,447 yards through the air.
But it was windy and the Broncos were intent on establishing the run and controlling the clock after San Diego had Manning and his high-octane offense cooling their cleats on the sideline for more than 38 minutes in both of their meetings during the regular season.
After gaining just 18 yards on the ground against San Diego last month, the Broncos ran for 133 yards, including 82 by Knowshon Moreno, whose three-yard TD run put them ahead 24-7 with 8:12 left.
After that, things got interesting.
The Chargers got close, but Manning completed a pair of key third-down passes in the final minutes to prevent San Diego from getting a final chance.
---
New Sky Bet customers: Free matched bet up to £30
---