No title defence for Ravens
Super Bowl champions the Baltimore Ravens will not take part in this season's play-offs after losing 34-17 at Cincinnati on Sunday.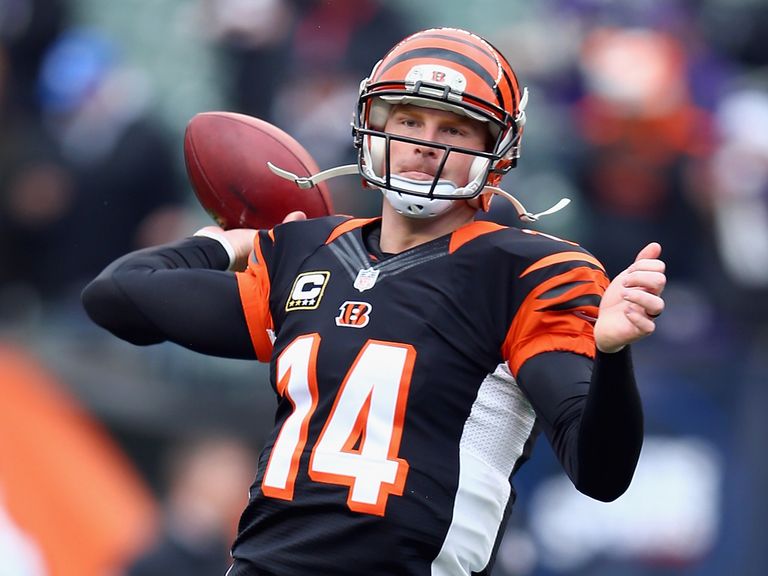 Things are looking rosy for the Bengals though as Andy Dalton set some records and kept his side perfect at home heading into the post-season.
Dalton threw for two touchdowns, ran for another and set a pair of Bengals passing records during the contest.
It was an erratic performance by the third-year quarterback, who also threw four interceptions in a game Cincinnati (11-5) wanted to win for play-off seeding. The Bengals (11-5) to head into the post-season as AFC North champions.
The Ravens (8-8) lost their last two games, denying them a chance to make the play-offs for a sixth straight season. They couldn't avoid the Super Bowl slump that's so common.
The Ravens became the 15th Super Bowl champ that failed to reach the play-offs the following season, and the sixth in the last 12 years. Their running game fell apart, the offense had to settle for field goals, and the defense missed Ray Lewis' inspiration in the big moments.
In Cincinnati, there's only one thing in mind: finally win a play-off game. The Bengals haven't done that since the 1990 season, tied for the seventh-longest streak of futility in NFL history. They lost opening-round games in Houston each of the last two seasons as wild cards.
This time, they get a play-off game at home, where they're 8-0. They've scored 49, 41, 42, 42 and 34 points in their last five games at Paul Brown Stadium.
Most of the focus will be on Dalton, who's had two horrid games in the play-offs. He put together one of the best seasons by a Bengals quarterback, breaking Carson Palmer's club records for touchdown passes and yards passing on Sunday.
Dalton threw interceptions on Cincinnati's first two possessions, then regrouped. He threw a 53-yard pass to AJ Green, who got behind a defense that went for a fake hand-off. Marvin Jones made a one-hand, diving catch in the end zone for a 16-yard score just before halftime.
Dalton's 33rd TD pass surpassed Palmer's club record from 2005. He finished 21 of 36 for 281 yards, breaking Palmer's club record for yards passing in a season with 4,296.
After the Ravens tied it 17-17 in the third quarter, Dalton led a 90-yard drive that ended with his one-yard touchdown run.
All too often this season, the Ravens settled for field goals when they got close to the goal line. They did it again on Sunday, managing only three field goals off Dalton's first three three interceptions. Justin Tucker was good from 38, 22 and 34 yards, giving him a club record of 38 field goals.
The Ravens took advantage of Shawn Powell's 10-yard shanked punt and evened it 17 apiece in the third quarter. Flacco threw an eight-yard touchdown pass to Marlon Brown, and Ray Rice ran for the two-point conversion.
Dalton responded by leading the 90-yard touchdown drive culminating in his run after a faked hand-off. Dre Kirkpatrick had two interceptions in the fourth quarter that sealed it, including a 21-yard return for a touchdown.
Flacco, playing his second game on a sprained left knee, was 30 of 50 for 192 yards with one touchdown and three interceptions.
---
New Sky Bet customers: Free £30 matched bet
---