Training Camp Report: San Diego
All the latest news from San Diego's Training camp with head coach Mike McCoy.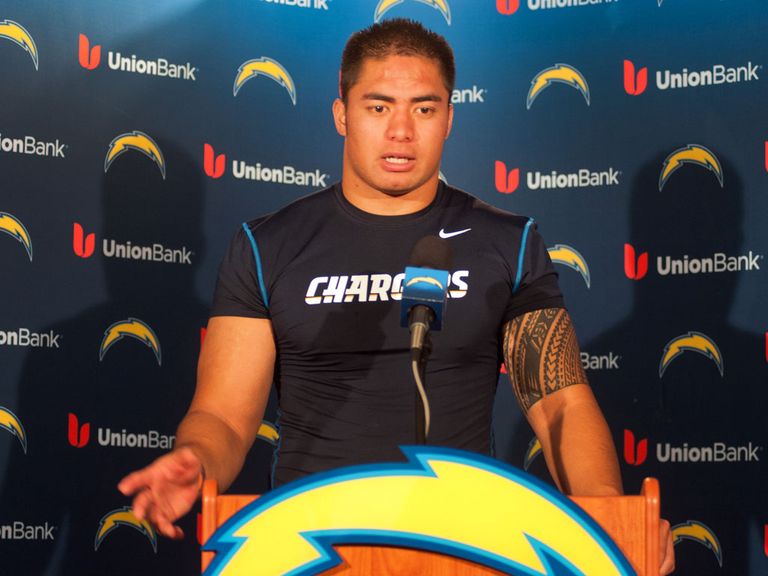 What did LT (LaDainian Tomlinson) have to say to the team?
"Well it's great to have a guy like that come in. It was a great day again. Third day of camp, we've got a bunch of fans here, and then to have one of our greatest Chargers of all time come speak to the team and really he just talked about what it means to be a Charger and how fortunate we all are to be here and kind of the way we need to approach the game. It was another good practice today. You've got to love the fans' support, that's what it's all about. The players are feeding off their excitement. They're excited to come out here every day to see the fans and get up close and personal, get some autographs afterwards and get the families out here. There were some good things at practice today."
On the rotation of the offensive line.
"Yeah, we're going to move guys around. We've got to find out who the best five guys are and that's our goal, to figure out who those guys are going to be, move guys around, plays guys right and left, bounce them around, maybe move a center to a guard just do things because it's a long year as we all know and the bad part of the game is that guys get dinged here and there so guys have got to be able to step up and we're going to figure out who those guys are and we're going to build depth on the football team so we're going to move guys continuously throughout training camp."
Anyone in particular stand out in pads?
"Well I think the offensive line did a good job running the football today. There is give and take to every practice. I think we did a great job up front of communicating and coming off the football. They did a nice job. I think Dan DePalma has done a nice job of stepping up in the passing game and making some plays in his opportunities. And that's the great thing about this. We've got a lot of young players who get a lot of opportunities because of the way we're repping early in practice. We're giving everyone a fair shot like we've talked about, a clean slate. We've got to find fifty three guys so we're going to give everyone an opportunity. It's nice to see guys step up."
How much are you stressing the importance of quick hands to the offensive line?
"We've got to do everything we can to get Philip the best opportunity to succeed, and the offensive line of mixing things up and really understand coming off the ball full speed every play, mixing up everything: running game, passing game, what protections were using so everyone gets a better feel for what we're doing."
How was (Manti) Te'o out there with the Linebackers the first day in pads?
"He did a nice job. He's going to learn some things. Certain runs fit, and the way we've got to fit everybody up and that's going to take some time. He's got to learn exactly how Joe Barry's coaching it. And we've got to do all the little things right. You got to play all eleven together. You've got a responsibility. He's a young player that's learning every day."
Do you see little groups gelling together?
"That's the beauty of training camp. The goal is, in training camp, this is where you build your toughest football team. You're in pads often. There's a lot of wear and tear. You've just got to come together as one, and this is the way the game is played. This is the only way to get in football shape, in pads, going full speed."
How quickly are you looking to set the situation on the offensive line? Is that something you expect to be a competition till the end of pre-season?
"I think the sooner the better. But I'm not going to say it has to be set by this date. We're going to do whatever we can to put the best five guys out there, and obviously involve the tight ends and fullbacks and everybody. And make the receivers do a great job of blocking in the running game and do certain things. The sooner we can do that the better. But we're not going to say it has to be set by this date."
---
Click here for completely free £10 bet with Sky Bet
---