Mark Franco Interview
Leading NFL handicapper Mark Franco took time out to give us his pre-season thoughts ahead of the 2013 campaign.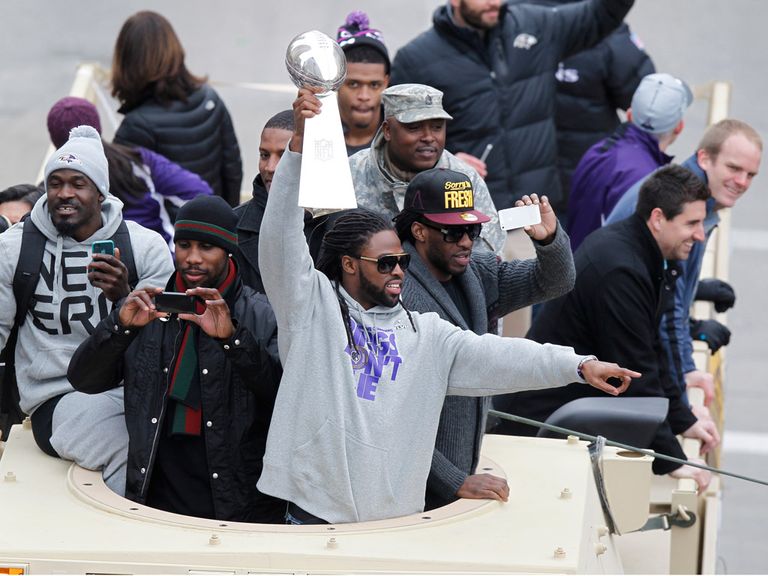 Sporting Life: What do you think are the prospects of Baltimore repeating their Super Bowl success?
Mark Franco: The NFL is maybe the hardest league to have a repeat champion and I feel the Ravens have very little chance to win the Super Bowl again this season. There are too many good teams coming from the AFC and everything went right for Baltimore in last year's play-offs. They also lost some key players in the off-season.
SL: The 49ers came so close last season. They have an obvious chance again but how do you feel they will cope with expectations?
MF: The 49ers are loaded with talent on both offence and defense and with one of the better coaches in the NFL in Jim Harbaugh they will be a team that can cope with high expectations. Barring any major injuries the 49ers will be headed back to the play-offs in the NFC in 2013 with a good chance to get back to the Super Bowl.
SL: Denver and New England are near the top of the betting again. Do you feel the current odd reflects their chances?
MF: The Denver Broncos are a solid team that could have been one play away from the AFC Championship game a season ago. Their odds to win the Super Bowl at 7/1 shows they have a great chance of getting to the title game. With this year's Super Bowl being played in cold weather New York, really in North New Jersey, the Broncos could have an edge versus an NFC team that is not used to playing in cold weather. As far as the New England Patriots, they are a team I personally will not be high on this season. Their odds of 9/1 may seem solid but not for my taste as New England could be in for a rough season.
SL: There were quite a few coaching changes in the close-season. Which appointments caught your eye and can you see any of the teams who underperformed in 2012 taking a significant step forward and making an impact?
MF: The Arizona Cardinals getting Bruce Arians, who stepped in as the head coach for the Colts last season and lead them to the play-offs, is one of the more interesting of the off-season. There is talent on the Cardinals but the offense will need to improve with new QB Carson Palmer and a poor running game. Arizona is still a year or two away from getting back to the play-offs. The other coaching hire I like is the Eagles getting Chip Kelly from Oregon. He will bring an offensive game plan that will improve Philadelphia in year one. Don't count the Eagles out of making the play-offs this season.
---
Click here for completely free £10 on Philadelphia to win the Super Bowl
---
SL: On the flip side, do you anticipate any play-off sides from last season taking a backward step?
MF: If there is one team I do not expect to get back to the play-offs this season it's the Minnesota Vikings. RB Adrian Peterson carried this team on his back last year and I don't see him being able to repeat that. They are well below average with QB Christian Ponder. The Vikings will be lucky to finish at 8-8 and that will not be good enough to make the play-offs.
SL: How would you assess the prospects of Russell Wilson, RGIII and Andrew Luck this year after such eye-catching rookie displays?
MF: I feel all three QB's will have another big season with Andrew Luck having the best of the bunch. RGIII should be good off the knee injury but we'll have to wait and see if it affects him running the football. All three can get their teams back to the play-offs in their second seasons.
SL Which players do you expect to make an impact in markets like most passing, receiving and rushing yards?
MF: When looking at most passing yards the Saints' Drew Brees tops my list with the Broncos' Peyton Manning a close second. I would be wary of taking the Patriots' Tom Brady this season as he just does not have the weapons. You must look at the Lions Calvin Johnson when it comes to most receiving yards. In the rushing department it's always worth a wager on the Vikings' Adrian Peterson and if he has any kind of season like last year he should win the rushing title again.
SL: We have two fixtures in London this year. Have you been a fan of the international series and do you take any different approach to handicapping the games?
MF: I do take a different approach to handicapping games that will be played in London. It's a long trip and it does disrupt the team's weekly routine. In the past I have mostly stayed away from beating on games being played in London but with two games overseas this year I will most likely get involved.
SL: Finally, we are still a little way off the start of season but is there any particular wager that stands out from an ante-post perspective?
MF: There is head-to-head player prop that has my interest with who will have more passing yards this season. New England's Tom Brady (+110) vs. Denver's Peyton Manning (-130). While both quarterbacks are in the top five of the league, Manning just has lots more talent to get the ball to so laying minus 130 is solid value for me.
For more info on Mark Franco go to his web site FrancoSports.com
---
Click here for completely free £10 on the Super Bowl
---