Packers to win battle of the Bay
David John is tipping Green Bay to beat San Francisco in their NFC Divisional clash - he's previewed both Saturday's NFL play-offs.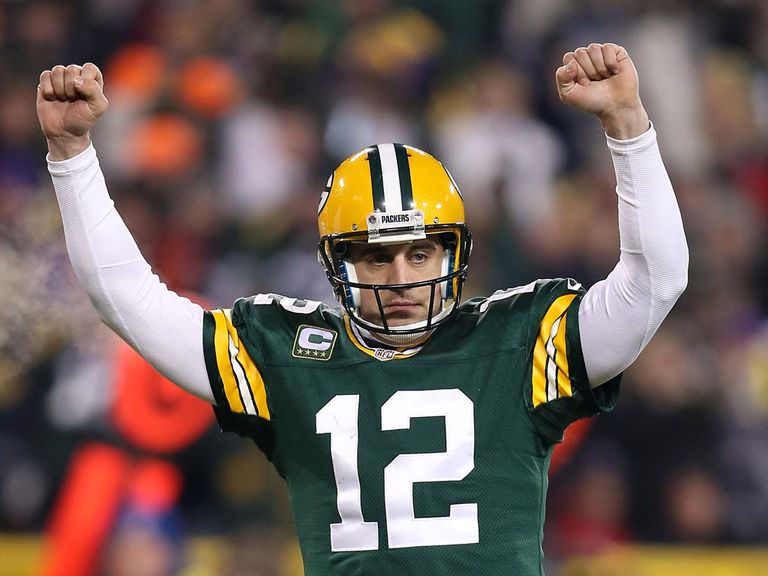 Some people thought it would never be seen again but Peyton Manning is back in the post-season.
His Broncos have not been defeated in three months on the way to wrapping up the AFC West title and a second seeding in the conference and now the business starts again after a bye week as Manning goes in pursuit of a second Super Bowl ring.
It is a bit of a shame that he does not face his former team Indianapolis but they fell at the wild-card stage last week to a Baltimore outfit which looks capable of providing Manning and company with a stern test as they bid to make the AFC Championship game for a second straight year.
Denver and Baltimore met back in week 15 on December 16 in Maryland and it was the visitors who had their way in comfortable style, 34-17, after getting out to an early lead that was never threatened.
That now means Manning-led teams have beaten the Ravens on nine straight occasions so you just have to wonder whether there is some sort of mental block they have to overcome against number 18.
Without taking too much away from an efficient Denver display, Baltimore players admitted after the last meeting that they basically played a dreadful game.
It was the third of three straight defeats for the Ravens and veteran safety Ed Reed hit the nail on the head by saying: "We were not a team that day at all." There seemed a tremendous disconnect - perhaps even animosity - running through the players.
But plans look back on track now and their cause should be helped by the return of some key players like Bernard Pollard and the incomparable Ray Lewis on defense.
There is still a worry over the numbers as well as their record versus Manning if you are planning to back Baltimore this week - they are 4-4 on the road and 0-3 when facing play-off teams away from their M&T Bank Stadium home.
But wide receiver Anquan Boldin does rather sum up the approach of the visitors succinctly. He revealed: "I am really looking forward to going to Denver. I hoped we would get them - we can make it different this time around."
Revenge can motivate. It will not be enough on its own to see them progress, but Baltimore's tough, blue-collar approach after they have done their homework from the last encounter will make that difference, as Boldin implies.
A frigid forecast is expected in Colorado - cold enough for Manning to have practised with a glove on his throwing hand - and that could also ensure neither team runs away with the scoreline.
The hosts are greatly respected but Baltimore can give the current Super Bowl favourites a real fight and make the most of a 9.5-point start with the bookmakers.
Green Bay at San Francisco (0100 GMT Sun)
They are all big games at this time of the season but this looks the pick of the weekend at Candlestick Park.
The pair met back in week one of campaign at Lambeau Field and it was the 49ers who made an early statement of intent with a 30-22 victory.
But plenty - inevitably - has changed since then. San Francisco took the decision to replace quarterback Alex Smith mid-season with Colin Kaepernick, while the Packers now feel they have developed more stability on the offensive line over the past few weeks as Evan Dietrich-Smith and Don Barclay develop.
The key areas where the battle could be won and lost are the Green Bay rushing game and the 49ers defense.
The former has been in a constant state of change all year with the organisation going through Cedric Benson, James Starks and Alex Green, with all sidelined at some stage or another.
They head into the play-offs with former car salesman DuJuan Harris as the number one back but the hosts' defense has made a habit of limiting the effectiveness of opponents in that area of the game.
Harris is not the biggest and there's a chance that the more physical Starks could play a part but it is probably best to work on the assumption it will be Harris who carries the load.
And now to that San Francisco defense. They have certainly shown signs of cracks in the second half of the season and will now be expected to step up once again and recapture their best.
Both New England and Seattle put up big numbers against them and a Green Bay offense that has returned to health lately has the firepower to expose any limitations as well.
A partially torn tricep for Justin Smith on the defensive line has been the main topic of discussion in the build-up and will without question limit his effectiveness - we all saw the outcome last week in Washington when major playmakers are carrying injuries.
Smith's contribution will have a knock-on effect on namesake Aldon and the havoc he can wreak and I believe the bottom line is that the 49ers will be found out.
They are 10-1 when holding rushers to less than 100 yards but allowed four rivals to reach that mark in the final 10 games and if Harris can get anywhere near there then that should allow head coach Mike McCarthy to run the balanced attack he seeks.
I have a lot of time for Kaerpernick but this is his first post-season start and how well he maintains his poise on the other side of the ball will be vital as well against a defense that has Clay Matthews back and a secondary which has been effective coming up with the turnover.
The Packers are three-point underdogs with a number of firms but I reckon they will do the business straight up - get on at 5/4.
I also think that the aforementioned Harris is a overpriced at 7/4 with bet365 for a touchdown anytime. He poses a threat coming out of the backfield catching passes as well and can ensure he won't be going back to selling Chryslers in Florida anytime soon.
Both games are being televised live in the UK by Sky Sports.