Texans heading back to playoffs
Houston Texans are heading back to the playoffs for a second straight year and have already set a franchise record for wins in a season after a 24-10 victory over the Tennessee Titans.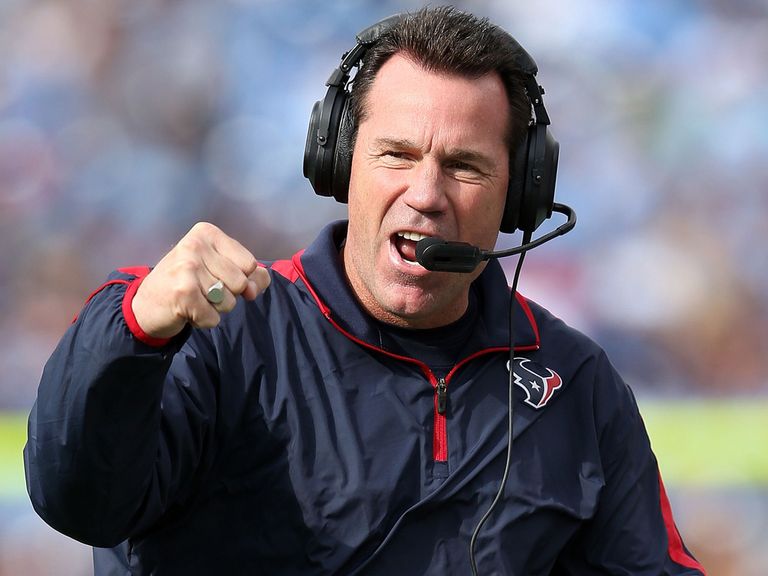 Rookie linebacker Whitney Mercilus recovered a fumble and had two sacks as the Texans (11-1) remain tied with Atlanta for the best record in the NFL with their sixth straight win.
After needing overtime the past two games, the Texans forced six turnovers they turned into 10 points and sacked Jake Locker six times when they weren't batting down a handful of other passes.
Houston swept Tennessee (4-8), the team it replaced in Houston, for only the second time. Matt Schaub threw for 207 yards and two touchdowns, and Arian Foster ran for a TD.
The Titans debuted new offensive coordinator Dowell Loggains, but they didn't help him out much as receivers repeatedly dropped balls.
Tennessee scored on a 34-yard pass from Locker to Kenny Britt late in the third quarter to pull within 24-10. The Titans even had third-and-3 at the Houston 7 early in the fourth quarter before Jared Cook had a pass go off his hands, then Locker was sacked on the next play. Tennessee turned it over on downs with 4:28 left after driving to the Houston 33.
Darryl Sharpton got the third interception off Locker with 2:05 left. Locker finished with two fumbles and three interceptions.
The Texans avoided all the late-game dramatics needed in beating first Jacksonville, then Detroit in overtime in a span of five days.
But their injury list grew. Linebackers Bradie James and Brooks Reed, cornerback Johnathan Joseph and right tackle Derek Newton all sat out. Cornerback Brice McCain hurt his foot and couldn't finish. Tight end Garrett Graham also suffered a head injury and couldn't finish.
Houston improved on last season's 10 wins with Schaub completing four of his first five passes for 78 yards on the opening drive. Schaub also connected with James Casey on a five-yard pass for a 14-3 lead in the second quarter.
By half-time, Schaub was 15 of 24 for 167 yards with a 110.9 passer rating, and he finished 21 of 35, completing passes to eight teammates, including himself off a batted ball he pulled in for a six-yard loss.
Shaun Cody tipped Locker's pass to Houston linebacker Tim Dobbins, a Nashville native, who ran it seven yards to the Tennessee three before Locker knocked him up into the air. Arian Foster scored on a two-yard TD run two plays later for a 21-3 lead midway through the second quarter.
Shayne Graham added a 50-yard field goal in the third quarter after Mercilus recovered Locker's fumble forced by Antonio Smith.
That was all Houston needed on a day where the defense disrupted Tennessee repeatedly, even though the Titans wound up with a 354-332 edge in total offense.
JJ Watt had another sack, giving him 15.5, adding to his franchise record for a season. Smith also had a sack and recovered a fumble by Chris Johnson that he ran to the end zone where the lineman waved the ball in the air, thinking he had a TD in the second quarter.
But officials had whistled the play dead at the spot of the turnover.
---
Click here for completely free £10 bet with Sky Bet & £5 free every week
---