Sam released by Rams
Michael Sam, the first openly gay player signed to the NFL, has been released by the St Louis Rams.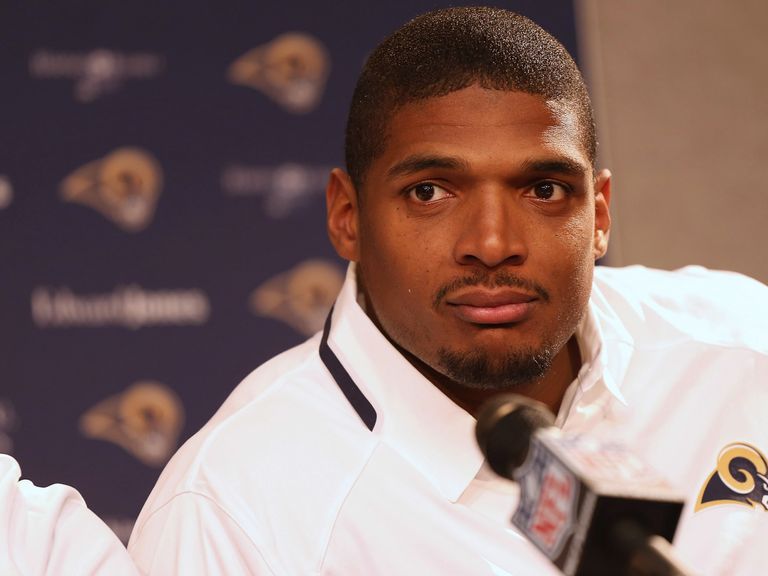 The defensive end, signed out of Missouri college in the seventh round of this year's draft, featured regularly in the Rams' pre-season games and made six tackles against the Miami Dolphins but failed to secure a place on the final 53-man roster.
Sam tweeted: "I want to thank the entire Rams organization and the city of St. Louis for giving me this tremendous opportunity and allowing me to show I can play at this level.
"I look forward to continuing to build on the progress I made here toward a long and successful career."
All four of the Rams' seventh-round picks, plus sixth-round quarterback Garrett Gilbert, were released on Saturday.
Coach Jeff Fisher told nfl.com: "We mentioned when we signed Michael that it was going to be a tough road. Those four defensive ends we have on the roster are good, they're very productive.
"It's a strength of our football team. It was a football decision.
"He said, 'Yes, sir,' and he said, 'I understand'. He said, 'Thanks for the opportunity,' and I said, 'Michael, I'm looking forward to visiting with you tomorrow.' He goes, 'I am, too.' That's really all that was said."
Sam is available to the rest of the league on waivers for 24 hours, or could rejoin the Rams' practice squad after that.
"Mike's got ability. Mike played well," Fisher continued.
"He has the ability to play someplace. It's gotta be the right place, it's gotta be a fit."