Saints no pushovers in Seattle
David John thinks New Orleans and Seattle will be a close affair in the NFL play-offs on Saturday night.
NFL. Click here to bet.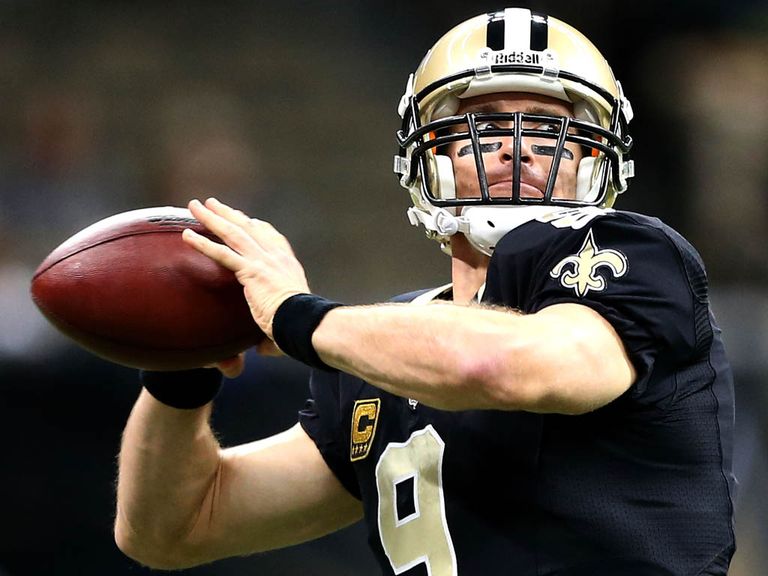 Super Bowl favourites Seattle return to the fray and a fascinating clash with the Saints is on the cards while the remarkable Patriots are back in the play-offs with those who pontificate on the NFL believing this could have been the best season yet delivered by head coach Bill Belichick and quarterback Tom Brady.
---
New Orleans at Seattle (2135GMT)
---
Super Bowl favourites Seattle return to the fray after the number one seeds in the NFC took a well-earned break last week and a fascinating clash with the Saints is on the cards.
The pair met back at the beginning of December with the Seahawks dominating in a 34-7 triumph that saw them spring out to a 17-0 lead in the first quarter and never look back.
The usually cool Drew Brees had a torrid time under pressure as he threw for just 147 yards while one of the most explosive offensive units over the past few years managed just 12 first downs.
But in a nutshell, I really think that this is going to be much closer and an eight-point start on the spread for the visitors looks well worth a play.
The jury still remains out as to how suited New Orleans are currently to playing on the road but their mental outlook will surely be boosted by the Philadelphia win, a first away from Louisiana in the post-season.
The late loss of form in December saw their seeding slide to number six so they know if they are to get to the Super Bowl again it is going to be the hard way and thus an element of having to prove themselves becomes increasingly lessened.
That is not to say this is going to be a stroll. Seattle has arguably become the most feared venue for a visiting team and a raucous crowd is sure to be amped up to an even greater level.
But Arizona proved they are not invincible while the last four weeks of the regular season has seen productivity from the Seahawks offense drop away somewhat with quarterback Russell Wilson sacked on 14 occasions during that span.
However, it looks very much like jack-of-all-trades Percy Harvin will be back on the field after a hugely curtailed campaign through injury and he is an extra element that a stout-looking Saints defense under co-ordinator Rob Ryan - whose influence cannot be underestimated - will have to account for if he is 100 percent.
Head coach Sean Payton must have been delighted as well to see the semblance of a running game last week in Philly as Mark Ingram started to at last look like a first-round draft pick who won a Heisman Trophy.
Veteran Pierre Thomas could also return from a chest injury and some solid work on the ground will at least keep a Seattle defense packed with playmakers honest - as the saying goes.
The Saints came here in the post-season a few years ago as defending Super Bowl champions and 10.5-point favourites but were turned over 41-36 in a memorable game which contained "that" touchdown run from Marshawn Lynch.
But the shoe is on the other foot now with New Orleans the underdogs and an upset of sorts could well be on the cards and at the very least, they stand out getting the points.
"It is our turn to throw some punches," said linebacker Curtis Lofton in the build up - I'm inclined to agree.
Verdict: New Orleans 24 Seattle 20
---
Indianapolis at New England (0115GMT)
---
The remarkable Patriots are back in the play-offs again with a favourable opening home tie with those who pontificate on the NFL believing this could have been the best season yet delivered by head coach Bill Belichick and quarterback Tom Brady.
It is not over yet either but earning the number two seed in the AFC with a 12-4 record is testament to a team that simply knows how to get the job done.
We saw in last week's wild card match-ups how important it is to believe that you belong. Kansas let a 38-10 advantage slide through their fingers while Cincinnati once more failed to go beyond the first round with an insipid effort at home to San Diego.
But the winning mentality of the Patriots remains despite a talent pool on offense that is a shadow of past Super Bowl-winning rosters while injury has robbed them further of key figures on defense.
Linebacker Brandon Spikes is the latest player to head to Injured Reserve this week but the layers still make the hosts pretty hot 1/3 favourites (-7 on the spread) to reach the AFC Championship game.
Their opponents take the field following what has been labelled a "win for the ages" with that extraordinary success over the Chiefs.
That was an 11th game winning drive for Andrew Luck in a career that has not spanned two full seasons yet as his reputation for bringing his team back from a seemingly impossible position has been enhanced further.
But my worry for the Colts this week is two-fold. Will they be able to find the same intensity after such an emotional performance seven days ago? And the way that Kansas quarterback Alex Smith picked apart the Colts defense to the tune of a career-high 378 yards has to be an encouraging sign for Brady.
Belichick's great skill as well is to take away the main scoring threat from an opponent so a quick repeat of the 200-yard receiving game from TY Hilton will be verging on impossible.
And that leads me to a bet for the game. The Patriots are likely to ensure that Hilton does not have the freedom of Foxboro so that could open up a scoring opportunity or two for the raw but promising DaRick Rogers.
He had just one catch last week for 43 yards but I remember reading earlier in the season that the Colts love his physicality at 6-3 and 208lb and were desperate to get him into the rotation on the field.
The rookie out of Tennessee Tech had a big game in week 14 against the Bengals and I can see him having an important part to play with the focus on Hilton, so a visit to the end zone anytime at 3/1 gets the vote.
Verdict: Indianapolis 27 New England 33
Preview posted at 1335 GMT on 10/01/2014.
---
New Sky Bet customers: Free matched bet up to £30
---