London calling for NFL
A London NFL franchise potentially came a step closer to becoming a reality after American Football chief Roger Goodell announced six teams would play at Wembley next year.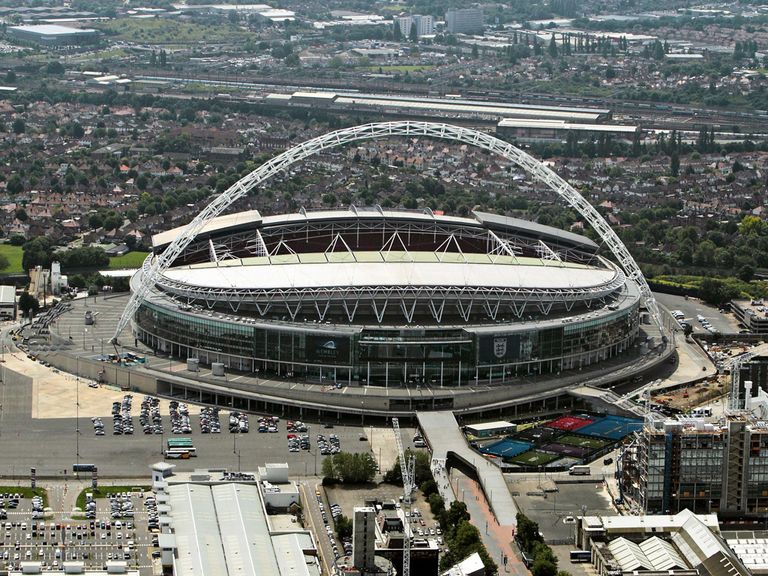 Four new teams will make the trip across the Atlantic as the NFL revs up its attempts to globalise the game.
The news comes as the San Francisco 49ers prepare to play the Jacksonville Jaguars in front of a sell-out crowd at Wembley on Sunday.
The match will mark the first time two NFL games have been staged at Wembley in the same season - Minnesota Vikings have already faced Pittsburgh Steelers under the arch last month.
Next year will see matches between Jacksonville and Dallas Cowboys as well as Atlanta Falcons v Detroit Lions and Oakland Raiders v Miami Dolphins.
Goodell believes it is all leading to the inevitability of an NFL franchise being based in London, although he refuses to put a time-frame on that dream.
Goodell said: "We hope that we will continue to see more and more interest in the game.
"The great thing about our fans in the UK is that they want more and more and we want to deliver that.
"I don't rule out a franchise here in the UK, based on the fans' support and interest in the game. If it continues to grow that is a real possibility.
"At some point it will become obvious that a team could be successful here and then we would have to figure out some other issues."
The NFL has an exclusive agreement to stage games at Wembley until 2016 but there are more issues than the respective teams who might be interested in a UK franchise.
Travel, time zones and jet lag are among them. So are taxes and exchange rates and the NFL salary cap, as well as the resistance of top players to play for a non-United States-based franchise.
Yet both this season's games sold out within hours and it is that appetite that so appeals to the NFL. It reflects Wembley's and London's growing stature as a sporting venue.
There has even been suggestions of the Super Bowl being staged under the arch.
Goodell, speaking at a Sports Journalists' Association lunch in central London, was not so enthusiastic.
"We like to keep our Super Bowls in cities which have NFL teams so that's the first step," said Goodell.
"Until we have a franchise here I don't think that is a realistic alternative.
"But it's building to a point where we have far more teams who want to come. Four of the six next year are new teams which is great for the fans."
Goodell also floated the possibility of the London experience being expanded to other cities such as Frankfurt, Moscow and Paris.
"We are trying to globalise our game but we are also not trying to tackle the globe all at once," he said.
"We have a lot of effort going on overseas and in other markets to try to make our game more popular.
"Our game isn't played on a global basis like basketball or soccer, that is why our strategy is different to other sports.
"But if we create the success here I think that will happen. I'm looking forward to that day."
---
New Sky Bet customers: Claim free £5 bet every week
---