Brent charged over Cowboys death
A Dallas Cowboys player has been charged with intoxication manslaughter following a single-car accident in Texas which left a member of the team's practice squad dead.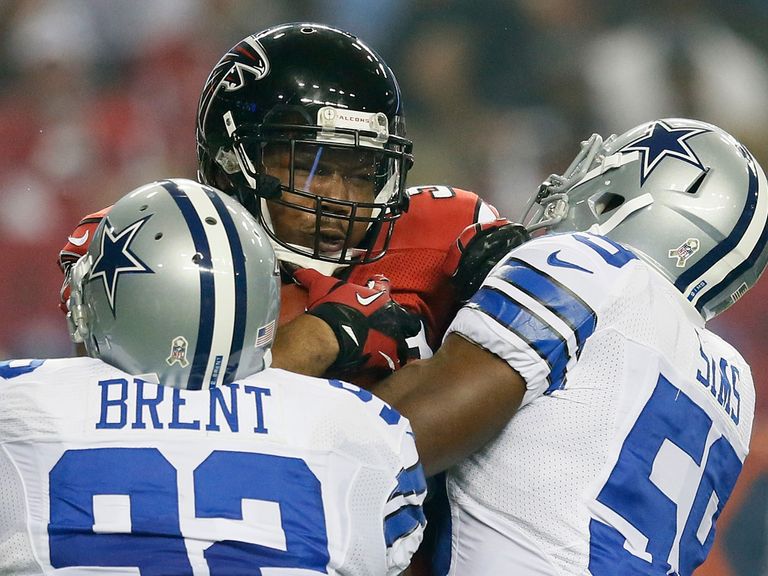 According to Irving Police spokesman John Argumaniz, defensive lineman Josh Brent was at the wheel of a vehicle, in which practice squad linebacker Jerry Brown Jr was also travelling, which hit the curb and flipped over early yesterday morning, coming to rest upside down.
When police arrived on the scene, Brown, 25, was unresponsive and he was later pronounced dead at a local hospital.
Police also performed sobriety tests on Brent, 24, after which he was arrested for driving while intoxicated. When Brown was later pronounced dead, the charge was upgraded to intoxication manslaughter, a second degree felony carrying a maximum sentence of 20 years in prison.
An NFL statement read: "We have been in contact with the Cowboys and have deployed staff members and our independent professional counsellors to assist the team in dealing with this tragedy.
"We are deeply saddened by the loss of Jerry Brown and extend our condolences to his family, friends, and the Cowboys organisation."
Nose tackle Brent, who suffered minor scrapes, had been expected to start for the Cowboys for the sixth time this season against Cincinnati this weekend.
Brown was signed to the Cowboys practice squad this October after being released by the Indianapolis Colts organisation.
A statement from Cowboys owner Terry Jones read: "We are deeply saddened by the news of this accident and the passing of Jerry Brown.
"At this time, our hearts and prayers and deepest sympathies are with the members of Jerry's family and all of those who knew him and loved him."
The tragedy is the second to hit the NFL in a little over a week.
Last week, Kansas City chiefs linebacker Jovan Belcher committed suicide outside the club's Arrowhead Stadium home minutes after shooting and killing his girlfriend.