Mills and Clark secure medal
Great Britain sailors Hannah Mills and Saskia Clark are guaranteed an Olympic medal in the women's 470 class at London 2012.
Olympic Specials. Click here to bet.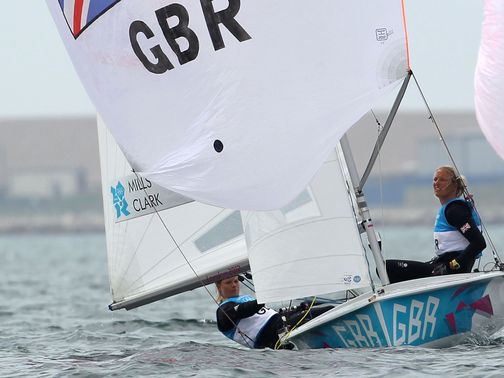 The pair have amassed a large enough points margin after the end of the opening 10-race series to be sure that they will leave with at least a bronze.
Silver is also theirs as long as they are not disqualified or black flagged in Friday's medal race.
Mills and Clark now face a straight fight with New Zealand's Jo Aleh and Olivia Powrie for gold, with the pair level on 33 points.
Clark said: "We had a pretty tough race earlier but came back really well in the second race. We just wanted to make sure we went into the medal race tomorrow with a chance.
"My dream was to go an Olympics and maybe become a medallist but to be guaranteed of a medal and have a chance of Gold is absolutely awesome."
And Mills, who is making her Olympic debut, said: "We have had a really good week. Some things have not gone our way but it is swings and roundabouts and we are now level points."
Their gold medal prospects had not looked quite so good earlier in the afternoon as the Kiwis opened up a dominant-looking eight-point lead after race nine.
However, Aleh and Powrie, by their own admission, had a "nightmare" final fleet race and sailed home 18th way behind the British pair, who finished second to level things at the top.
"Our first race didn't go to plan," Clark said. "We got around the top mark in reasonably good shape and then dropped a few places over the race.
"That wasn't what we were hoping for but we managed to get our heads in gear for the second race.
"There wasn't any opportunity because of our first race to play around with the Kiwis or the Dutch.
"We just had to sail our best, which we did and finally they had a shocker."
On Tuesday Britain's 470 men, Luke Patience and Stuart Bithell, secured at least a silver ahead of their medal race on Thursday.