Greyhounds preview - July 22
We run the rule over Tuesday's greyhounds meetings and pick out our best bets for the action.
Sheffield. Click here to bet.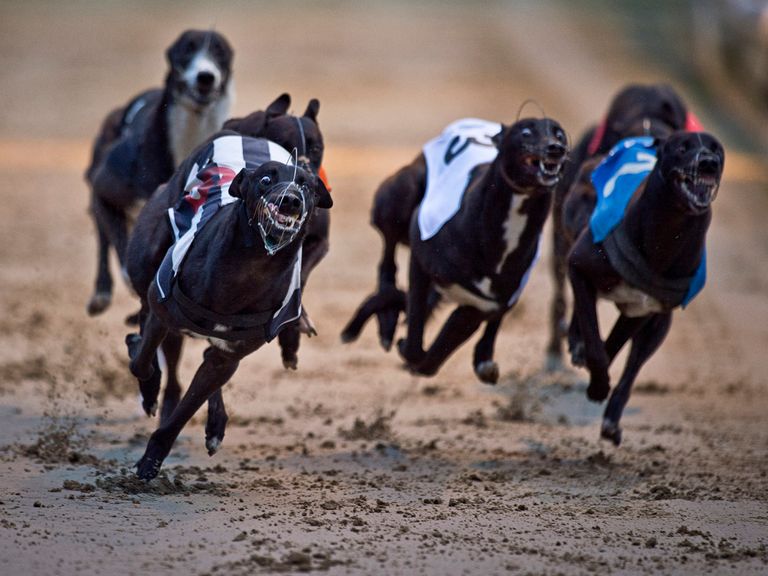 BAGS BEST BET: Final Hawk (T2, 7.26 Sheffield)
TODAY'S NAP: Burgess Borna (T4, 9.14 Sheffield)
TODAY'S TREBLE: Caseys Wonder (T3, 10.00 Sheffield)
An excellent card at Sheffield tonight features a trial stakes for next week's Roto Roof Windows TV Trophy at 9.14, which can go the way of Burgess Borna (T4).
John Mullins' bitch was the dominant marathon performer at the start of the year and, on just her second start back from a layoff, she caught the eye staying on for a good fourth in a red-hot renewal of the Betfred Select Stayers over 730m at Nottingham last week.
She should be nearing full fitness now and this eight-bend trip (915m) is much more to her liking, so she can lay down an early marker for the Category One event with a return to winning ways.
Another who ran a big race in defeat at Nottingham that night was Caseys Wonder (T3), who came in as a reserve in the bitches' race and chased home the impressive Cashen Maureen.
There is nothing of that calibre in opposition in the Sheffield Stadium Ladies (10.00) and she should turn prominently with a couple of slow starters inside.
Final Hawk (T2) was out of luck against some very smart puppys at Colwick Park last Tuesday and will relish a return to home sand at 7.26.
Barrie Draper's youngster boasts some useful form at the South Yorkshire track, including when staying on to score in a good 27.87 over 480m last month, and he can make the most of this drop in class over a more suitable 500m.
New Sky Bet customers: Get a free matched bet
CRAYFORD
2.08 (6-3-2)
2.27 (1-3-5)
2.47 (3-1-2)
3.07 (4(nb)-1-3)
3.28 (5-2-1)
3.48 (3-2-6)
4.08 (3-4-5)
4.27 (3-4-1)
4.47 (5(Nap)-2-4)
5.07 (4-1-3)
5.22 (6-2-5)
5.38 (1-6-5)
5.56 (6-5-4)
6.11 (4-1-3)
MILDENHALL
7.30 (6-5-1)
7.45 (2(Nap)-3-5)
8.00 (6-2-1)
8.15 (3-1-2)
8.30 (1-2-6)
8.45 (3-2-6)
9.00 (3-1-5)
9.15 (5(nb)-2-1)
NEWCASTLE
6.28 (2-3-1)
6.48 (5-2-6)
7.06 (4-3-6)
7.22 (2-3-5)
7.37 (5-6-3)
7.52 (2(Nap)-3-5)
8.07 (4-5-6)
8.22 (6(nb)-3-4)
8.37 (5-2-6)
8.51 (3-1-2)
9.07 (6-3-1)
9.22 (1-5-2)
Head to Sky Bet to place your greyhounds bets today
NOTTINGHAM
11.03 (2-5-1)
11.19 (2(Nap)-1-6)
11.34 (1-3-2)
11.48 (2-4-1)
12.04 (3-1-2)
12.18 (2-6-4)
12.32 (6-3-2)
12.47 (6-4-5)
1.04 (6-1-5)
1.19 (1-6-3)
1.33 (5(nb)-6-3)
1.51 (4-1-6)
PERRY BARR
11.11 (6-3-5)
11.28 (2(Nap)-6-5)
11.42 (1-6-5)
11.57 (1-2-5)
12.12 (1-4-5)
12.27 (6-4-5)
12.42 (1(nb)-5-2)
12.58 (2-6-5)
1.12 (4-2-6)
1.27 (6-3-4)
1.44 (5-6-3)
1.58 (1-3-4)
POOLE
7.37 (6-5-1)
7.52 (1(Nap)-2-5)
8.07 (4-5-3)
8.22 (6-4-3)
8.37 (1(nb)-3-5)
8.52 (4-6-5)
9.07 (3-4-2)
9.22 (4-2-6)
9.37 (6-2-3)
9.52 (6-4-2)
10.07 (6-5-1)
10.22 (2-5-6)
SHEFFIELD
6.38 (3-5-1)
6.56 (6-3-2)
7.11 (2-6-3)
7.26 (2(nb)-6-4)
7.42 (1-3-4)
7.58 (5-1-6)
8.13 (3-6-5)
8.28 (2-6-3)
8.43 (3-1-4)
8.58 (1-5-4)
9.14 (4(Nap)-2-3)
9.31 (5-3-1)
9.46 (2-5-6)
10.00 (3-2-4)
10.15 (3-6-5)
10.30 (2-1-5)
SUNDERLAND
2.18 (1-3-2)
2.37 (2(Nap)-6-5)
2.57 (4-5-6)
3.17 (3-1-5)
3.38 (2-3-1)
3.58 (3-6-1)
4.18 (2-4-3)
4.37 (4-3-2)
4.57 (1-3-6)
5.17 (6(nb)-1-3)
5.33 (3-5-2)
5.47 (5-6-2)
6.04 (5-2-1)
6.18 (1-5-2)