Preview - December 12
We run the rule over Thursday's greyhound racing meetings and pick out our best bets for the action.
Belle Vue. Click here to bet.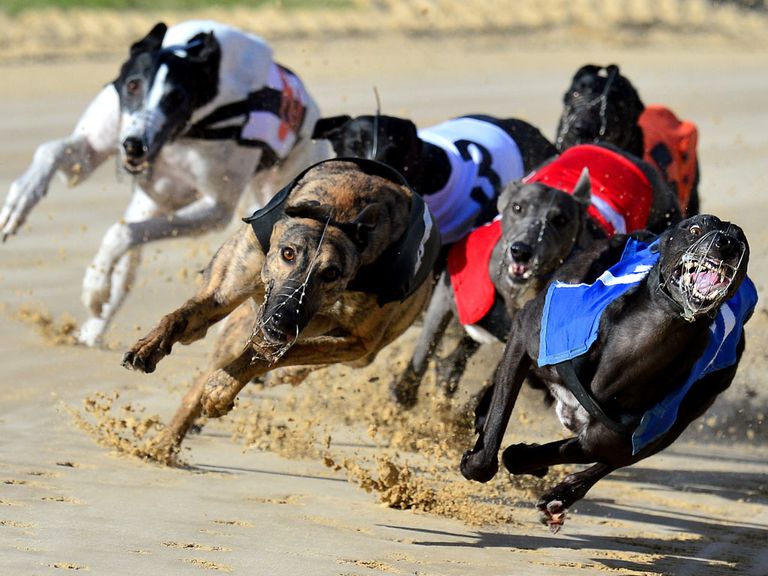 BAGS BEST BET: Greenwell Mentor (T5, 8.26 Belle Vue)
TODAY'S NAP: Jaytee Jules (T3, 9.32 Belle Vue)
TODAY'S TREBLE: Greenwell Lark (T6, 9.48 Belle Vue)
Places in the final Category One decider are up for grabs at Belle Vue tonight as the ECC Timber Oaks reaches the semi-final stage, live on RPGTV.
Jaytee Jules (T3) is running out of her skin at present and she is fancied to maintain her unbeaten record in the event at 9.32.
Paul Young's bitch should be able to secure a prominent pitch round the opening turns from an ideal draw in white and she can put the race to bed with a smart burst of middle pace down the far side.
Greenwell Lark (T6) looks the value option in the second semi-final (9.48).
Pat Flaherty's bitch left her first round effort well behind when, following a much better start, she stretched out for a two-length victory from Caribbean Trixie in a smart 27.61.
That was less than a length slower than Droopys Daneel, who is generally evens at the early prices to score again so the 7/1 available at about the Scottish raider makes plenty of appeal.
Her litter brother, Greenwell Mentor (T5), can get the Flaherty kennel on the scoresheet earlier on a tremendous card in the first ECC Timber Laurels semi-final at 8.26.
He went fastest in the heats with an impressive all-the-way success from the reopposing Underground Paul and with Ted Soppitt expressing a few concerns this week over the fitmess of his Calzaghe Davy, the selection looks a safer option than the favourite.
BELLE VUE
7.25 (1-6-2)
7.39 (5-4-1)
7.54 (1-2-6)
8.10 (1-2-3)
8.26 (5(nb)-4-1)
8.42 (2-3-4)
8.58 (3-2-1)
9.15 (3-5-1)
9.32 (3(Nap)-1-4)
9.48 (6-5-3)
10.03 (2-4-5)
10.18 (1-6-3)
CRAYFORD
2.18 (4(Nap)-6-5)
2.37 (4-3-6)
2.57 (6-1-5)
3.17 (5-6-1)
3.38 (6(nb)-1-2)
3.58 (1-4-6)
4.18 (2-6-5)
4.37 (3-5-6)
4.57 (1-5-3)
5.17 (2-3-4)
5.33 (2-5-6)
5.47 (3-5-6)
6.04 (1-6-2)
6.18 (5-6-4)
HENLOW
7.45 (1-4-3)
8.02 (6(Nap)-5-3)
8.19 (1-2-4)
8.36 (4(nb)-6-2)
8.53 (6-5-4)
9.10 (1-6-4)
9.27 (5-6-4)
9.44 (4-5-6)
HOVE
7.31 (3(nb)-1-2)
7.46 (1-6-3)
8.02 (6-4-2)
8.18 (5-4-3)
8.34 (2(Nap)-5-3)
8.50 (2-6-5)
9.06 (6-5-3)
9.24 (2-4-6)
9.40 (1-4-6)
9.56 (2-5-6)
10.11 (4-3-6)
10.26 (2-3-4)
MONMORE
6.33 (6(Nap)-3-2)
6.49 (1-4-2)
7.06 (2-5-6)
7.22 (5(nb)-2-3)
7.37 (2-3-1)
7.53 (1-6-3)
8.09 (5-1-6)
8.24 (2-3-4)
8.41 (1-5-6)
8.57 (2-4-3)
9.12 (5-1-3)
9.30 (4-5-3)
9.45 (4-2-1)
10.00 (4-6-3)
NEWCASTLE
6.39 (1(nb)-4-6)
6.56 (3-2-6)
7.11 (5-4-1)
7.27 (5-3-1)
7.43 (2-3-5)
7.58 (6-3-4)
8.14 (5-1-2)
8.31 (6(Nap)-1-2)
8.47 (2-3-5)
9.02 (6-4-1)
9.17 (2-1-6)
9.34 (3-2-6)
9.50 (1-3-6)
ROMFORD
2.08 (1-4-5)
2.27 (2-5-6)
2.47 (5-3-1)
3.07 (4-1-6)
3.28 (3-6-1)
3.48 (3-5-6)
4.08 (4-3-2)
4.27 (4-2-3)
4.47 (3-6-5)
5.07 (5(nb)-1-4)
5.22 (6-1-2)
5.38 (6-3-5)
5.56 (4-5-2)
6.11 (5(Nap)-1-4)
SHEFFIELD
11.11 (3-5-6)
11.28 (2-3-6)
11.42 (1-5-3)
11.57 (5-1-2)
12.12 (3(nb)-6-2)
12.27 (2-6-5)
12.42 (3-4-5)
12.58 (5-2-6)
1.12 (4(Nap)-3-5)
1.27 (4-2-3)
1.44 (6-1-5)
1.58 (3-5-2)
SITTINGBOURNE
6.00 (3-6-1)
6.13 (4-2-6)
6.28 (6(Nap)-1-2)
6.44 (4-3-2)
7.01 (6-1-2)
7.16 (2-6-5)
7.32 (1-5-6)
7.48 (3-2-6)
8.04 (6(nb)-3-2)
8.19 (5-3-4)
8.36 (5-3-4)
8.52 (1-6-5)
9.07 (3-4-1)
9.22 (5-1-4)
SUNDERLAND
11.03 (3(Nap)-4-2)
11.19 (2(nb)-1-3)
11.34 (1-4-2)
11.48 (3-5-2)
12.04 (5-1-4)
12.18 (2-3-6)
12.32 (3-4-1)
12.47 (5-4-3)
1.04 (3-2-6)
1.19 (3-6-4)
1.33 (6-5-4)
1.51 (1-3-2)
WIMBLEDON
7.35 (1-6-2)
7.51 (2-4-5)
8.07 (2-5-1)
8.23 (3(nb)-5-6)
8.39 (6(Nap)-4-5)
8.55 (5-3-1)
9.11 (2-1-6)
9.27 (6-4-2)
9.43 (4-3-6)
9.59 (3-6-1)
10.15 (3-2-6)