Net Derby favourite
The final of the William Hill Greyhound Derby takes place on Saturday and from a massive 222 entries, just six sit on the cusp of collecting the £200 000-to-the-winner first prize.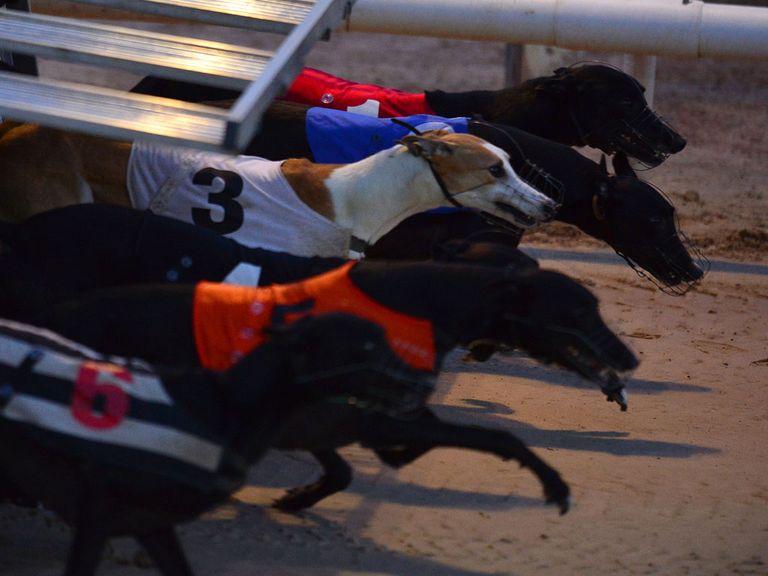 It will take just under 29 seconds to separate sporting immortality from heroic failure, and it's no exaggeration to suggest that every conceivable emotion has been played out at Plough Lane over five octane rounds.
Mind The Net may have had to sit and suffer in the early stages of his semi-final, but he demonstrated his trademark middle pace when it mattered most, and Pat Buckley's charge is forecast to be around even money when the traps open on Saturday night.  
"Unpredictable" is the word that comes to mind when describing some of the results but what is certain is that we will see a new name on the Trophy and it certainly hasn't been an easy Derby for the punters.
Any of Saturday's six finalists could have been supported at 80/1 at the beginning of the month, with Droopys Ward and Kincraig Rory both trading at 200/1 ahead of their first foray into the traps.
With the switch of the Derby timings due to the World Cup, the Irish dogs have added the "wow" factor to this year's competition and following the exit of leading British hope, Aero Nemesis, they are now rated as low as 2/7 to win their first Derby since 2008.
Ricky Holloway has proved the man to follow in the Champion Hurdle as he sent out Westmead Meteor (6/4f), Soviet Military (4/6f) and Castleyons Lofi (7/1) to pick up their respective heats of the competition.
The first of that trio registered the fasted time of the evening though it is Soviet Military that is the reigning champion and has a preferred draw of six in the Final.
Borneo may have seemed particularly laboured when exiting the Derby just over a week ago, though he showed no signs of any fatigue when dotting up in his heat of the Derby Plate.
Trainer, Peter Cronin will also be represented by All About Ya in the £1500-to-the-winner Final, and both he and Paul Young (Jaytee Seville) have the chance of notching up a Derby and Plate double on the night.
The main event is due off at 2108 BST and will be shown live on Sky Sports 1 (and SIS in the betting offices).
Trap draws for Saturday:
Derby Final: 1 Crokers Champ, 2. Salad Dodger, 3. Droopys Ward, 4. Mind The Net, 5. Kincraig Rory, 6. Farloe Trent
Champion Hurdle: 1. Blonde Becker, 2. Alittlessslip, 3. Castlelyons Cofi, 4. Cornamaddy Jumbo, 5. Westmead Meteor, 6. Soviet Military
Derby Plate: 1. Droopys Norris, 2. Jaytee Seville, 3. All About Ya, 4. Benkaat Nero, 5. Brosna King, 6. Borneo 
New customers: Free £30 matched bet on Greyhound Derby