Net excels on night of shocks
Mind The Net posted an emphatic victory during the quarter-finals of the William Hill Greyhound Derby.
Greyhound Derby. Click here to bet.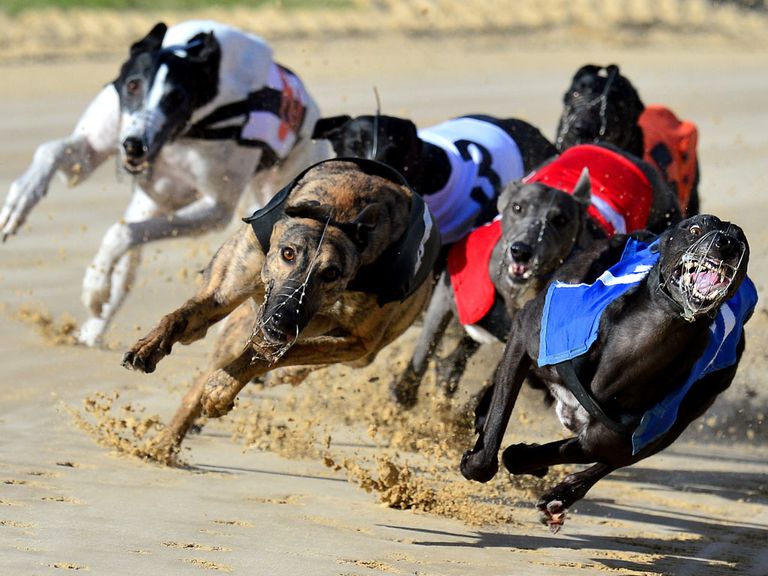 Wimbledon may have staged its 'Night Of Passion' on Tuesday but that wasn't the only emotion at play as the task of reducing the remaining 24 participants down to 12 saw an unforgettable mixture of thrills and spills.
Predictable perhaps was the victory of Aero Nemesis, who continued his unbeaten run in the competition in a time of 28.37 seconds.
Mark Wallis' charge didn't fire out of the traps in the manner anticipated, but he showed enough pace to turn out infront as they braced the first bend in the opening heat.
Crokers Champ was to be another winning favourite though his quarter-final will be remembered for the heartbreaking manner in which Holdem Spy was eliminated.
With a middle-running style there is always the potential of peril, and the Scottish Derby hero was to tangle with Laughil George on the entrance to the first bend and found himself almost a dozen lengths adrift upon its exit.
Operating on raw adrenalin, Carol Weatherall's dog thundered after the leaders in what appeared to be the most vain of pursuits, and he was to agonisingly miss out on the third qualifying spot by the minimal of margins.
As the terraces reverberated in palpable shock, Mind The Net stepped up in the third quarter-final and took the breath away for the right reasons.
Leaving the traps in his fastest sectional of the competition, he soon sat alongside noted pacesetter, Ballymac Loch, and with his trademark acceleration engaged at halfway, the race soon became a match against the clock. The time of 28.09 some three hundredths outside of the track record.
A desperate Derby for Charlie Lister took another hideous turn for the worse when Jordans Brianna suffered a mid-race injury in the last of the quarter-finals.
Having been involved in the incident, Farloe Trent checked wide and was to take the ground of Roxholme Ted and Up To It.
His frailty over the distance was to come to pass in the latter stages of the race and kennelmate, Farley Chicken was ultimately able to pick him off in a time of 28.65. Droopys Ward qualifying back in third.
Following the announcement of the semi-final draw, the bookmakers seem divided about where the £200,000 prize will be heading.
At present there seems to be a difference of opinion regarding who should be favourite, though little disagreement that the trio of Mind The Net, Aero Nemesis and Crokers Champ are the most likely to win the Derby.
Saturday's draw:
Semi-final 1:
1 Metro Jack
2 Farley Chicken
3 Droopys Ward
4 Salad Dodger
5 Crokers Champ
6 Ecclestone (w)
Semi-final 2
1 Brother John
2 Blackrose Vic
3 Kincraig Rory (m)
4 Mind The Net (m)
5 Farloe Trent (w)
6 Aero Nemesis (w)