Fowler to finish with a flourish
David John is taking Rickie Fowler to trump Rory McIlroy tonight in the final round of the US PGA Championship.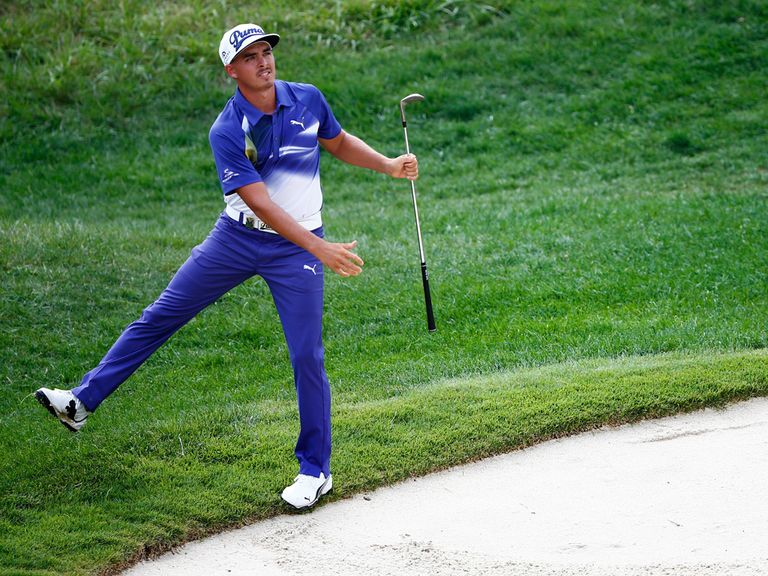 Rickie Fowler to win the US PGA Championship - ready to make his major breakthrough and can usurp favourite McIlroy.
Whichever way you slice it, the pieces are in place for a marvellous final round of the US PGA Championship at Valhalla.
Rory McIlroy leads by a shot and stands on the brink of his fourth major title - and second in succession - but the chasing pack have much more than just a glimmer of hope.
Plenty of the right names plus a couple of unexpected ones are right in the mix so McIlroy is going to have to play well to seal the deal on a course that yields plenty of chances if you pick the right moments to be aggressive.
McIIroy is odds-on across the board such is his domination in the game at the moment and perhaps the most telling feature of his round on Saturday was the fact he managed to recover from a number of loose shots to still post a 67 and keep his nose in front.
But there was an inkling of frustration, and almost annoyance, at times and Sunday's final push for the summit will see McIlroy in the glare of the spotlight for a third huge event in a row.
"I've got one more day to give it everything I have. Of course it takes a toll. It takes a toll mentally. Physically, as well," he said in his post third-round press conference, a statement which supports the theory that the world number one is not just going to have to turn up at the right tee-time.
The layers will have had their fill of McIlroy lately and his price reflects that so there could well be some mileage in believing this could be Rickie Fowler's time.
He has been on the scene since his excellent performance in the 2010 Ryder Cup at Celtic Manor but perhaps he knew deep down a change would be needed to take him to the top of the game - enter coach Butch Harmon this year.
The work the pair have done on both Fowler's swing and strategic approach has yielded immediate returns with results of T5-T2-T2 in this year's majors already.
He has brought his A game once again to Kentucky and that has been matched by an assured touch on the greens this week as he posted a flawless 67 on Saturday to keep the heat on the leader.
He looks more than ready to provide McIlroy with his sternest test while a plum draw with Phil Mickelson will soak up all the energy from some vociferous home support in what could be a watershed moment as the baton is passed on at the top of the sport in the USA.
"The past few majors have been building blocks and each time I feel more and more comfortable," Fowler said.
"I feel right at home this week and feel very comfortable on the golf course."
Take the hint and back him to hunt down McIlroy in what should be compelling viewing.