Singh when you're winning
Ben Coley assesses the situation at the halfway stage of the US PGA and picks out his best two-ball bet.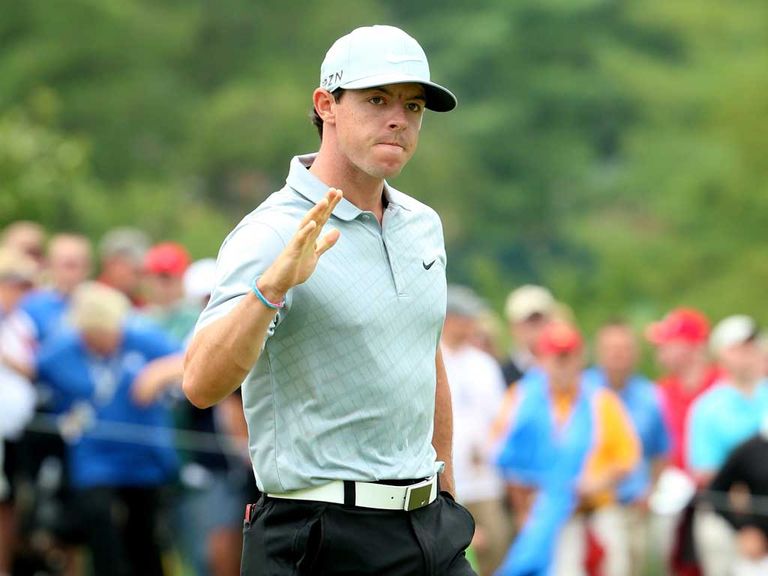 1pt Vijay Singh to beat Bill Haas
So here we are again.
The boy wonder leads, the rest talk about how tough he's going to be to catch. Rory McIlroy, out in front and playing like a man who knows he's the best player in the world - and not by just a shot, either.
But this time, the lead is just a shot. Not the four he had at the Open nor the six he had at the 2011 US Open, but one solitary strike of a golf ball.
From this position, Rory has been very much beatable in the past. He's had a share of the lead or a one-shot advantage 14 times throughout his career, and has gone on to win the title four times.
Two such leads have been and gone this season. Rory finished second in the Honda and only ninth in Dubai having teed it up on Saturday with a one-shot lead over the field on both occasions.
How relevant is this in judging the McIlroy of today? Not very. In fact, it might be best to look at the autumn of 2012, when last he threatened to rule the sport.
Then, Rory had two such leads at halfway and he went on to win; these victories came soon after he took this event at Kiawah Island and they help explain why he remains just a shade of odds-against to take a fourth major title.
Unquestionably, though, the opposition is strong.
Jason Day's appearance on the leaderboard is at once infuriating and exciting. I'm sure most who bet regularly on golf but didn't back him at 70/1 this week feel the same way.
We'll get over it, though, and drool at the prospect of these two top-class youngsters slugging it out together with Jim Furyk, Rickie Fowler, Phil Mickelson and Henrik Stenson in the groups ahead.
Certainly, Rory will have to hit the ball better than he did on Friday if he's to justify skinny halfway quotes which make absolutely no appeal. In front of us we have an enthralling tournament but one which provides limited betting opportunities at the time of writing.
So for a small additional interest before the main event, try Vijay Singh to beat Bill Haas in their two-ball (1830 BST) at 15/8.
Both men have started the event with rounds of 71 and 68 and that, coupled with the fact that Singh is driving the ball straighter than Haas, suggests their prices should be a little closer together.
Of course, Haas is the better player these days but Singh has found his form on the Champions Tour and shows signs that he can bring that to this level. We've seen others do it, and an injection of confidence could make him dangerous once more.
The Fijian wins no prizes for his work on the greens but does feature inside the top 25 in third-round scoring on the PGA Tour and was fifth at Valhalla back in 1996, experience which he's putting to good use.
It's two years since Haas broke 70 on moving day in a major and at the prices he can be taken on to minimum stakes.