Smith shares early lead
Australian amateur champion Cameron Smith shares the lead after the first round of the 36-hole Open Championship international qualifier at Kingston Heath in Melbourne.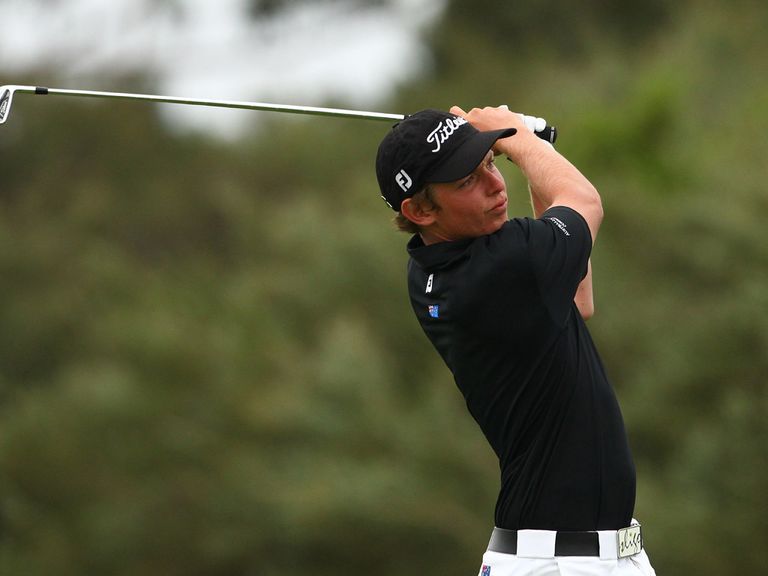 The 19-year-old matched the five under par 67 of Perth professional Stephen Dartnall as 68 players began battle for the three Muirfield places on offer.
Smith said: "It's my dream to win The Open, so to play in it would be incredible. Just the history of it - I'm into that stuff!"
Dartnell commented: "I have been hitting the ball pretty well and just slowly working around the course - no heroics or anything too exciting, which is a good way to play.
"When there's only three spots I guess you attack a little bit more, but you still play pretty conservatively, especially on a course like this."
Fellow Australians Steven Jeffress, Anthony Summers and Adam Bland are only a stroke behind, but former European Tour winners Peter O'Malley and Peter Fowler managed only 71 and 78 respectively.
Collated first-round scores:
Australian unless stated): (x) denotes amateurs
67 Stephen Dartnall, (x) Cameron Smith
68 Adam Bland, Anthony Summers, Steven Jeffress
69 Scott Laycock, Ryan Fox (Nzl), Matthew Griffin, Anthony Brown, Peter Wilson, David McKenzie
70 Matt Jager, Jake Higginbottom, Jason Scrivener, Kurt Barnes, Matthew Ballard, Ashley Hall
71 Daniel Popovic, Adam Crawford, Michael Hendry (Nzl), Peter O'Malley, Mitchell Brown, Andrew Martin, Rohan Blizard, David Bransdon, Aaron Pike
72 Michael Wright, Steven Jones, Adam Groom, Neven Basic, Mark Brown (Nzl), Brody Ninyette, Andrew Tschudin, Ryan Haller, Josh Geary (Nzl), Jason Norris, Kim Felton
73 Aaron Townsend, Michael Moore, Paul Gow, Matthew Millar, Peter Cooke, Matthew Stieger, Damon Welsford
74 Marcus Both, Daniel Nisbet, Harry Epstein, Christopher Campbell, Kieran Pratt, Timothy Wood, (x) Brady Watt, Paul Sheehan
75 Hamish Robertson (Nzl)
76 Craig Hasthorpe, Gareth Paddison (Nzl), Leigh Deagan, Daniel Fox, (x) Callan O'Reilly, Nicholas Cullen
77 Brent McCullough, David McKendrick, Glenn Joyner, Clint Rice
78 Brad Shilton (Nzl), Peter Fowler, Joshua Younger
80 Jamie Arnold, Ryan McCarthy
---
Click here for completely free £10 bet with Sky Bet & £5 free every week
---