Rose happy out of spotlight
Justin Rose accepts he will probably never be as big a celebrity as Tiger Woods and Rory McIlroy, but as long as his golf looks good alongside theirs he will be perfectly happy.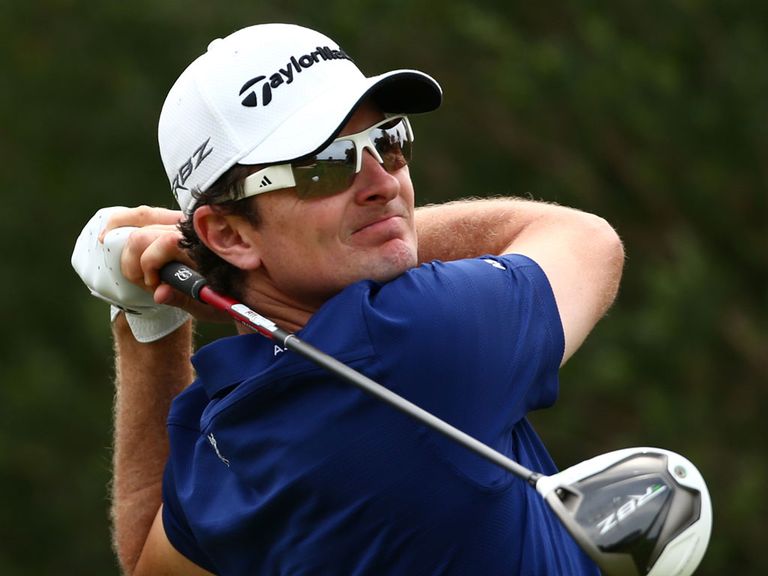 The trio, first, second and fifth in the world, are all kicking off their 2013 seasons at the Abu Dhabi HSBC Championship on Thursday, with top two McIlroy and Woods immediately thrust into a head-to-head clash.
Rose, paired later in the day with Ernie Els and defending champion Robert Rock, said as he looked ahead to his debut in the event: "I think status is in the eye of everybody else.
"I think from a golf point of view I feel very comfortable where my game is.
"I know what I need to improve, I know how I'm going to do it and I back myself.
"I feel comfortable standing up in that situation now and believing that I have the tools and the skills to compete."
Rose has every reason for such belief. McIlroy and Woods were in the field when he won his first world championship in Miami last March and again when he triumphed at the World Golf Final in Turkey in October, both of which earned him well over a million dollars.
There was also the Ryder Cup, of course, and his crucial singles victory over Phil Mickelson, plus the dazzling last-round 62 in Dubai in November that he thought might bring him victory until McIlroy birdied the last five holes.
Rose banged the table at his press conference today when recalling that near-miss.
It was as if to say 'damn that boy', but he did it with a smile and the memory of almost holing a 100-foot putt on the final green, after it almost came to rest on a ridge during its long journey, will remain with him for years.
"It's the best putt I've ever missed," he said.
While this is his first time in the tournament, Rose did visit the Abu Dhabi Club shortly after its opening just over a decade ago.
It was during the 32-year-old's early struggles as a professional. He had just shot 77-85 to finish near to last at the Dubai Desert Classic and spending a day with reporters was probably not what he wanted at the time.
Some of them witnessed him topping a drive into a lake while they were playing some holes with him, but with millions in the bank he is able to laugh about it now.
"I knew I had been here before, but I couldn't remember what for, so you press were obviously really memorable," he joked.
"Your game was obviously ... noteworthy - and mine at the time was probably on a very similar level."
Seeing Woods and McIlroy hog the limelight, McIlroy even more this week with his Nike signing launch, is no problem for Rose.
He said: "They clearly deserve it. Rory is the number one player in the world and Tiger is certainly the best player of our generation.
"They deserve the headlines. I'm totally fine with that. Coming in under the radar is never a bad thing.
"I'm glad that they are here because those are the guys you want to be coming down the stretch again and if you win the tournament it validates it.
"You really come away feeling proud that you've beaten a world-class field."
On McIlroy's change of clubs he added: "The disadvantages is just not knowing 100 per cent exactly what's going to happen under pressure.
"You can test clubs all day long on the range, but they always feel a little bit different on the course. Confidence comes with results, I guess.
"It may take a little bit of time. You have to be patient.
"I would say you're going to know one way or the other within three tournaments - good or bad."
McIlroy, runner-up to Rock last year, does not play another until the Accenture Match Play in Arizona on February 20.
Woods, on the other hand, will head straight to San Diego and will have to battle with 12 hours of jetlag there.
He was joint leader with a round to go last year, but Rock, not even in the the world's top 100 then or now, pulled off a huge upset.
---
Click here for completely free £10 bet with Sky Bet & £5 free every week
---