Rested duo look Cherry-ripe
Graeme McDowell and Justin Rose spearhead Ben Coley's attack on the BMW Championship at Cherry Hills.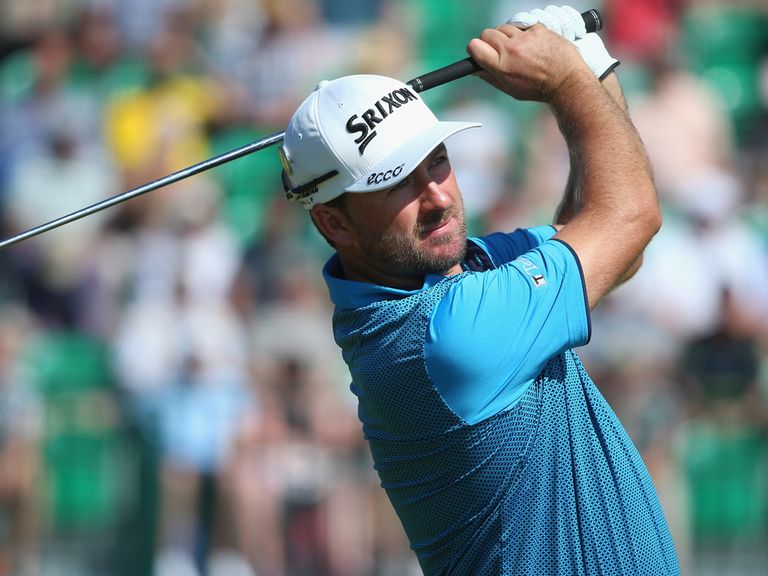 1pt e.w. Graeme McDowell at 55/1
2.5pts win Justin Rose at 20/1
1.5pts win Phil Mickelson at 33/1
1pt e.w. Billy Horschel at 70/1
The BMW Championship is on the move again and this year's stop is Cherry Hills Country Club in Denver, Colorado.
It's a course last seen in professional competition nine years ago with the Women's US Open, although Jordan Spieth and Hideki Matsuyama were early casualties in the 2012 US Amateur which was also played here and won by Steven Fox.
Phil Mickelson is another with track experience as he too won a US Amateur title here, but that was in 1990 when he was winning eveything in the unpaid ranks. Lefty confesses that he hasn't played the course since but, typical of the man, he's excited to put that right.
Others with an experience advantage include Kevin Stadler, born in Colorado and a relatively frequent visitor, and Jimmy Walker, who watched his wife take part in a horse-riding event close by before teeing it up for a practice round a few weeks ago. Cameron Tringale and Morgan Hoffmann played Palmer Cup golf here in 2009 but again, it's hard to gauge just how much of an advantage that will prove to be.
Designed by William Flynn, this par 70 is relatively long at first glance but with the ball flying further at altitude, distance of the tee shouldn't be much of an advantage unless it's harnessed. David Duval said 'Cherry Hills is about accuracy' while analyst Jonny Miller highlighted how thick the greenside rough is by describing it, somewhat peculiarly, as 'steel wool'.
"It's an 'old-school,' really solid track where everything flows naturally and nothing (in the design) is forced," Stadler told the Denver Post. "It flows, but you can get in trouble quickly. You have to know where you're going.
"I know playing at altitude, guys are going to want to be more aggressive, but the rough is penal if you miss the fairway. So it's going to reward the accurate player. It's the kind of course that you make your way around it and take what it gives you."
A new course at altitude is just about as tricky as it gets in terms of making predictions so my advice is to tread carefully. In-play opportunities will be there for those wishing to have a look at the course first of all and that's by no means a bad policy.
The fact we have such a quick turnaround following the Monday finish in Boston also complicates matters as players are going to have to balance a desire to get to know the course with a need to recharge following what's a near 2,000-mile flight. Some players will also have headed to Texas on Tuesday for the funeral of Angela Bennett, the wife of Matt Kuchar's caddie who sadly passed away last week. To these players, golf is very much a secondary focus at the moment and rightly so.
It's complicated, it really is. At first glance I considered Zach Johnson, who defends the title he won 12 months ago and is well-equipped to do so on paper. However, I believe he is one of the players who will have been from Boston to Texas before moving on to Denver and in pure golfing terms his preparation for this can't be described as ideal.
Walker, Stadler, Hoffmann and Tringale all come under consideration given that course experience and the former is probably a shade overpriced for a top 10 finish at 3/1, while Rickie Fowler's altitude experience from his time at Oklahoma State will stand him in good stead as he bids for the title his play this year deserves.
Gary Woodland and Geoff Ogilvy are the last two winners of what's now called the Barracuda Championship, played high up in the Nevada hills, and the latter therefore makes some appeal having gone so close to winning on Monday albeit at a course we know he loved.
Other winners at altitude include Ryan Moore, Kevin Na, Webb Simpson, Hunter Mahan and Jason Day - the latter duo having done so in the WGC-Accenture Match Play and the former trio at Summerlin - and I can certainly see why each of those would make some sort of appeal, in particular Mahan and Simpson at the prices.
But my four against the field start with Graeme McDowell, who can be backed at 60/1 with Coral if you're happy taking four places - I'll take 55/1 with five.
Golf betting guru Keith Elliott - a man I had the pleasure of meeting at the Open Championship - came up with the idea that new fathers often perform better than they had previously. The 'Nappy Factor' comes with plenty of examples of golfers who, whether boosted by a new perspective or something else we can't measure, brought off-course happiness and turned it into on-course fireworks.
McDowell became a father for the first time last week, his joy clear to all, and that's the first reason he came to mind for this tournament. Of course, never would I advocate backing any golfer on this basis alone, but happily there's a good deal more to the case for McDowell.
Firstly, it's been a good year. G-Mac's win in the Open de France just about got him into the Ryder Cup side and he's entitled to feel full of beans right now having scraped in at the expense of Stephen Gallacher, who was then handed a wild card anyway.
It was a victory which capped a fine run of form and while he hasn't gone all that close to winning since, he did follow it with a trio of top 10 finishes and played well enough in the US PGA and The Barclays to suggest his game remains strong.
Then we have the supposed nature of the course. If accuracy is, as most believe, the name of the game, then McDowell - among the straightest drivers on the PGA Tour - immediately becomes of interest. Thick rough around the green also brings his scrambling into play and a tough test is exactly what he wants.
We also have the price. McDowell has won four times in the last year and a half and roughly once every 15 starts for the last five years. Even if we go back a decade his rate is better than one in 60 so, if we are to take a chance ahead of this Rubik's Cube of a golf tournament, let it be with someone who offers clear value.
I can't quite argue that he's fresher than most given that he has a new baby at home but some time away from the course could really help McDowell, too. In speaking to Sky Sports, Martin Kaymer confirmed how draining a stretch this is and McDowell, along with fellow Deutsche Bank absentees Justin Rose and Sergio Garcia, could have an edge.
Remember, Johnson won this event last year and while he had played in Boston, he did skip the first play-off event. Just maybe it helped - and with that in mind there's reason enough to chance 2011 winner Rose, who looks a very fair price at 20s.
The Englishman took last week off to send his son to school for the first time and I fancy he'll be back with a bang at a course which should play to his undoubted tee-to-green strengths.
To my eye it doesn't look a million miles away from Merion, where Rose won the US Open, and that's a layout which Flynn also had a big hand in designing. What that's worth only time will tell, but Rose is as trusty as any of these in contention, has played well since his two wins in the middle of summer and is ready to make a FedEx Cup run.
Phil Mickelson is next although I accept not everyone is prepared to back such an in-and-out player regardless of how good he can be.
As regular readers will know, I backed Lefty last week and he was nowhere near contending at any stage. Indeed, his first nine holes were some of the more amazing I've seen from a professional and if he plays like that, this seemingly unforgiving layout will punish him.
But there is a flip side. What if Mickelson rekindles the magic? What if his excitement at returning to a course which gave him a career highlight really does trigger the form which saw him chase home Rory McIlroy in the US PGA just a few weeks ago? What if his need to either win or go very close in order to advance to the TOUR Championship really does spur him on?
Well, 33/1 would look a big price. It's ifs, buts and maybes but the same goes for every player so I would much rather chance this superb enigma than players like Jason Day, who are half his price, more likely to play well, but too often come up short when it comes to the crunch. Put Phil in the final group with anyone in this tournament and you know you've got someone who is not afraid to go and get the job done.
As I've said, if he plays like he did last week then he won't win. But Mickelson - who has plenty of altitude experience and considers it an advantage to him to be playing up in Denver - can turn his form around at the drop of a hat and that's enough for me.
Finally, Billy Horschel impressed me so much for 71 holes last week that I'm prepared to chance him.
I confess I am a fan of Horschel and you could probably call be sentimental too, so the idea of him responding from that near shank which cost him the title on Monday with victory here at Cherry Hills is one I'm quite sold on.
But I'm not quite foolish enough to row-in on what would be a nice story and the case instead is built around his form last spring, when Horschel picked himself up from a couple of disappointments to win the Zurich Classic.
That tells me two things. One, Horschel can ride a hot streak - prior to winning in Lousiana, Horschel had been second in Houston, third in San Antonio and ninth in North Carolina. Two, he can pick himself up and get at it again - Horschel led going into the final round in Texas and fell apart of the closing holes of the Heritage.
When asked about how he responds to adversity, the Floridian said: "I think 2011 at McGladrey hurt the most. Playing a golf course I played a lot in college, my coach being up there, a lot of family and friends. I didn't play very well. But what hurt most was the way I handled myself on the golf course. It was pretty pathetic in my mind. I got called out on it from family and friends, and I don't like doing anything wrong in front of my family or my friends, and that was a big turning point.
"All the other close calls, none of them put a scar on me at all. I think it just gave me more motivation to work hard and get that first victory. I took more positives away from all of those than any negatives. So, like I said, there wasn't much scar tissue at all. I played well. It just wasn't my time."
Those comments encourage me, as did his interview after finishing in a tie for second at TPC Boston. Horschel spoke of how annoyed he was to have failed to lock-up a spot at East Lake, but also at how he looked forward to Cherry Hills and the opportunity to put that right.
We saw at Merion last year that this supreme ball-striker is often favoured by tough tests and the way he controlled his golf ball in the heat of battle on Sunday left a lasting impression, such that I'm willing to chance him.