Un-Leish Marc against Aussies
Out tipster David John thinks in-form Marc Leishman can be crowned top Australasian in this week's USPGA Championship.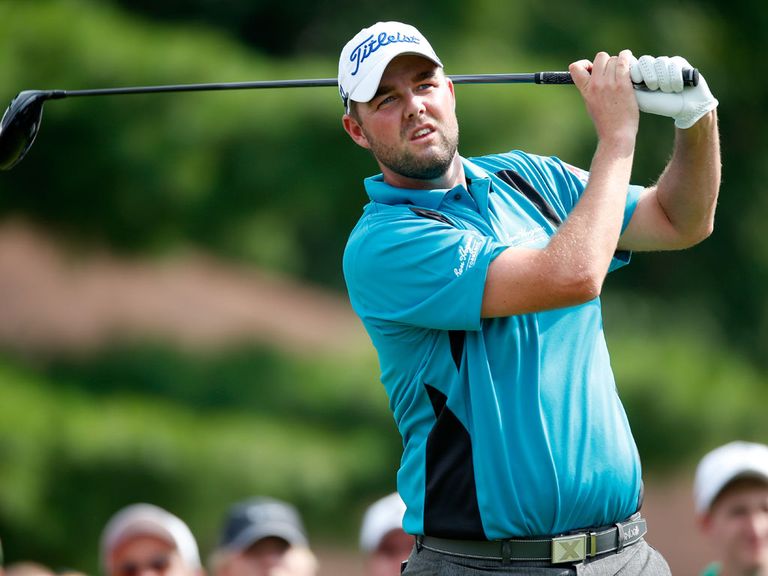 Out tipster David John thinks in-form Marc Leishman can be crowned top Australasian in this week's US PGA Championship at Valhalla. Recommended bets: 2pts win Marc Leishman to be top Australasian - in good form; price gap to market leader Scott is too wide 1pt e.w. JB Holmes to be top American - local hero can make course knowledge pay Good luck to the field this week in the US PGA at Valhalla as they try to slow down the Rory McIlroy freight train. Sergio Garcia attempted to make things exciting for a couple of holes during the final round of the Bridgestone Invitational but such was the relentless excellence of the new world number one, the Spaniard eventually buckled as McIlroy won pretty comfortably. We shall avoid getting tangled up betting against the latter this week in Kentucky and have a look first at the top Australasian market where Marc Leishman could be worth a punt against odds-on market leader Adam Scott. Leishman has really found some form since the spring and his classy solo third at Akron came on the back of a top-five finish in the Open Championship at Hoylake. It all suggests he is gradually edging his way towards the top table in the golfing world as his confidence grows and immediately gets the chance to show his worth once more on the biggest stage. "I'm feeling great about my game and looking forward to getting to Valhalla. Hopefully, getting in the hunt again," he said ahead of tackling a layout that should suit the way he goes about business. Scott has been there and done it with a major success under his belt already and he was right there at the Bridgestone on Sunday until a rather weary finish with three bogeys over his closing five holes. That is not really any reason to dismiss him out of hand this week but I don't think there is a such a gulf between him and Leishman on current form and the last-named looks well worth supporting. In what is usually the most scoreable of the four majors with birdie opportunities more readily available, Leishman made 23 last weekend - two more than Rory - and looks more than capable of keeping up the momentum. Jason Day is 5/1 as well but he withdrew at the weekend mid-event and still seems bothered by various niggling injuries while Geoff Ogilvy, a late-comer to the party following his win in Reno, will have to hope he retains the golden touch with the putter. The top American betting is as ultra-competitive as ever for these events but I would not put anyone off a small interest on JB Holmes to make a decent run at it. Holmes stormed onto the PGA Tour early in his career with two wins in Phoenix but has been forced to make a couple of comebacks from both serious health problems and injury. That determination has all paid of though and saw him regain his best form as recently as May with victory in the Wells Fargo Championship at Quail Hollow. The victory ensured he got into the event and will mean a rapturous homecoming for the Kentuckian, who grew up just 80 miles away from the hallowed turf of Valhalla in Louisville. "I love that golf course," Holmes said of the venue. "I've played it a bunch and just like it. It was one of my goals this year to make sure I got back and qualified for it." So it is mission accomplished as Holmes shaped quite nicely last weekend and looked on course for a pretty acceptable finish in the build-up until he carded a late double bogey seven on the par-five 16th hole. That will soon be forgotten once he gets going as his golfing achievements to date come full circle to some extent back on familiar territory and I fully expect him to thrive in the emotional atmosphere.
The action gets under way at 1210 BST on Thursday and is being televised live in the UK on Sky Sports.
Preview posted at 1155 BST on 05/08/2014.