Second best but hugely impressed
Ben Coley reflects on the performances of Rory McIlroy, Sergio Garcia and Rickie Fowler in the Open Championship.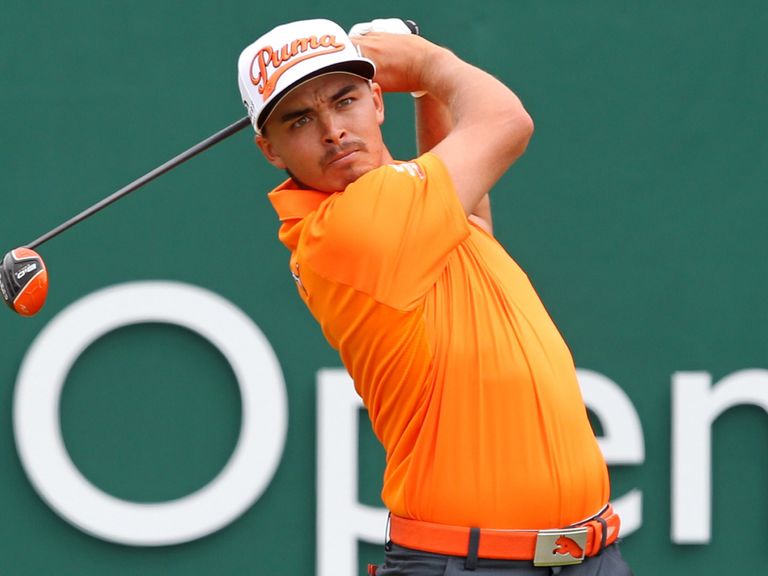 Over the course of the next few hours, days and I dare say weeks, you will read all about Rory McIlroy's wire-to-wire victory in the 143rd Open Championship at Royal Liverpool.
You'll read of his dominance from Thursday through to Sunday, the extra gears he found when others threatened that dominance, and the significance of a first Claret Jug at a course which isn't St Andrews - where he will defend his title as favourite in 12 months time.
McIlroy joins the two best players in this game's great history - Tiger Woods and Jack Nicklaus - to make a group of just three men to have won three different majors at the age of 25. Increasingly, his name does not look out of place in that list even if he has work to do if he's to truly maximise his potential.
His was a display of power, of finesse and, most of all, of controlled dominance. And it was one which included truly great shots, in particular those which helped him card two eagles in the last three holes on Saturday; eagles which would help him build a bridge too far for the field to cross.
But time should also be spent talking about the two men who did their best to cross it - Rickie Fowler and Sergio Garcia.
Fowler has climbed mountains in the last two years. He's gone from the pretty-boy of American golf and idol of every young golf fan in the world to a truly world-class talent who embraces the challenge each tournament puts to him, a fact never more evident than on the links of Liverpool.
Some said he was all show, that there was not substance to match the questionable style. But a Butch Harmon remodel has helped him secure top-five finishes in all three majors so far this season - the only man in the sport to manage such an impressive feat - and will surely help him to secure a second, a third and a fourth PGA Tour title over the coming seasons.
He also joins Ernie Els, Nick Faldo and Jesper Parnevik to make a group of just four who have broken 70 on all four days at a major championship yet walked away empty handed. Increasingly, his name does not look out of place in that list, either.
In September, Fowler will make his return to the US Ryder Cup team, having missed out on qualification two years ago. At Celtic Manor in 2010 he recovered from playing the wrong ball and forfeiting a hole on day one to coming from behind to secure a massive half-point against Edoardo Molinari in Sunday's singles. It was a turnaround which showed that there's more to him than meets the eye and with every passing major that becomes blindingly obvious.
Fowler has, like McIlroy, grown up in front of us. He's matured as a player, and he's gone close to winning huge titles already. Rory is one step ahead and he probably always will be, but Fowler is ready to make his own headlines and the game could wish for no finer threat to he who is capable of dominating it.
Fifteen years ago, it was Garcia who grew up in front of us and right behind Tiger Woods. The Spaniard brought hope for Europe and for golf that someone might serve it up to the phenom from California.
But, just as Rory has so far proven to be with Rickie, Tiger was always that one step ahead; the obstacle Garcia could not overcome. And just when he thought that fate had handed him the opportunity to find a way, in stepped Padraig Harrington. For Garcia, it seemed that his time would never come.
Yet now there is hope. Happy, healthy and hungry, Garcia has returned to the upper echelons of the sport. It wouldn't be Sergio without a bump or two along the road, but he's getting there and he knows it.
"It looks like I'm finally growing up," said the 34-year-old as he walked out of the back of the 18th green, leaving the stage clear for McIlroy, and finally I can believe him.
Garcia may never win a major. Only Lee Westwood has played in more of them without crossing the line in front, and as golfing giants of the present are followed so quickly by golfing giants of the future, each younger, stronger, better than those before, time is firmly against him.
But 10 majors with the right perspective offer more opportunities to one of the game's great characters than 50 with the wrong one. Therein lies the hope.