Stage set for memorable weekend
Ben Coley reflects on Friday's second-round at the Open Championship as the weekend script begins to take shape.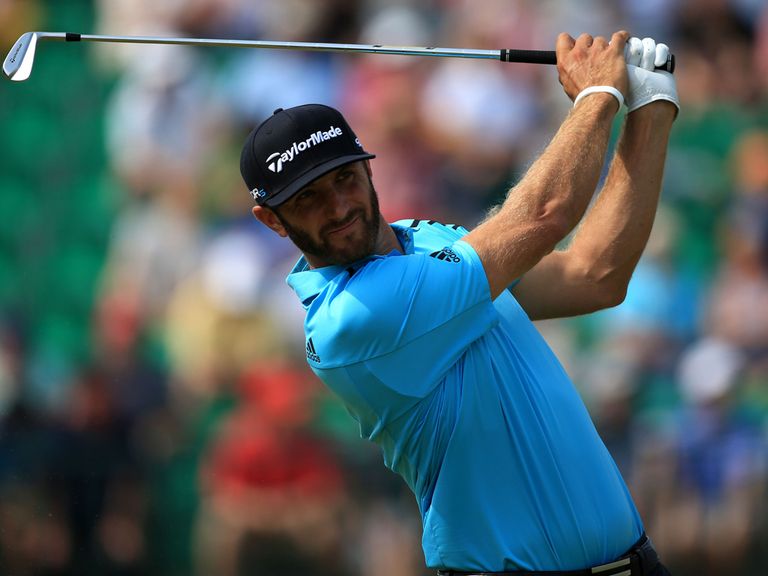 Rory McIlroy leads the Open Championship by four shots at the halfway stage and is now Sky Bet's 4/7 favourite to run away to a third major title.
We've been here before.
At the 2011 US Open, McIlroy led by a remarkable six shots at the halfway stage. The only thing more remarkable from that week at Congressional is that he would extend the advantage to eight come the 72nd hole.
Just over a year later, it took him a little while longer to assert in the US PGA Championship at Kiawah Island, but the outcome was the same. Eight shots. A margin of victory you do not see in golf tournaments, let alone those which matter most.
Here, as we let the dust settle on a day which saw a world-class leaderboard take shape, a third runaway victory in a third different major is on the cards.
In a turbulent year, it seems somehow fitting that the boy who would be king might truly come of age in the event he has always known would offer up the fewest genuine opportunities to him come the final round.   
A first Open Championship at 25 years of age would, regardless of the victory margin, eclipse all else he has already managed in this great sport and some consider it done.
Dustin Johnson has other ideas.
Striding around Hoylake like he was playing a Monday four-ball back home in South Carolina, the 30-year-old could not have made a week-best round of 65 look any more straightforward.
Birdies from close range at the first and third set the wheels turning, and three more at five, 10 and 11 saw him cut through the field. While chances would go at 12, 14, 15 and 16, further birdies at 17 and 18 ensured that it was he and not McIlroy who earned the plaudits for round of the day.
And it's he who goes into Saturday with eyes locked on the leader.
It will be some game to watch, that's if you can get anywhere near it. Francesco Molinari completes the three-ball, after the R&A announced a two-tee start for the first time in the event's history as a thunderstorm threatens Saturday's play.
Rory has in his arsenal a swing so natural and so perfect that those trying to mimic it will fail. From a small frame he generates enormous power simply because every piece of the jigsaw comes together at impact to produce shots you won't see anywhere else on this stage.
DJ is an altogether different animal. He towers over competitors until he dips and contorts his body like no-one else can, trapping his ball with animalistic power. And when it's all working - the chipping and the putting, too - only a select group of opponents can live with him.
There are, quite simply, no two players in golf who can showcase more natural, unteachable, show-stopping brilliance as the two who will play together in the final group of the third round of this year's Open Championship.
Johnson will relish the challenge, even though you might not see it. He'll stand shoulder to shoulder - well, shoulder to head - with his adversary and he won't back down. What the end result is nobody knows, but there will be no holding back as the nine-time PGA Tour winner seeks the major his talent deserves.
McIlroy has no reason to fear his opponent, nor the major winners and nearly-men who make up the chasing pack. He knows that two rounds close to his best will win him the tournament, and that he can have this championship wrapped up by the time he steps onto the 10th tee on Sunday.
He'd be well advised to remember who he is and what he can do and not be drawn into a power battle with Johnson. I believe that McIlroy loves to be the stud; he loves to hit it highest and he loves to hit it furthest. On this occasion, he needs to work out how to love being the man who has done this all before and can do it all again.
DJ will do what DJ does. He won't lose any sleep wondering whether his name is on the Claret Jug, nor reflecting on reasons why he doesn't have a US Open and a US PGA to match those collected by McIlroy.
He'll come out and play golf, without thought to the question I'm asking myself: is now his time?
I really think that it is.