Side with McIlroy and Dufner
David John picks out his best bets for day two at the Open with Rory McIlroy backed to avoid more Friday problems in his three-ball.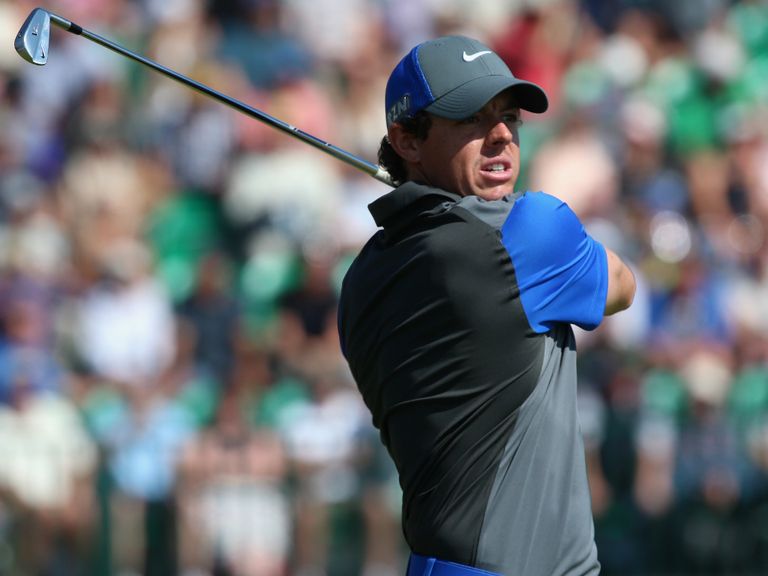 1pt Rory McIlroy to beat Jordan Spieth and Hideki Matsuyama at 11/10 - Played brilliantly on Thursday and should be able to go low again
1pt Jason Dufner to beat Adam Scott and Justin Rose at 3/1 - Could well prove to be a good value selection against two 'bigger' names
Overnight leader Rory McIlroy certainly got the best of things on Thursday in terms of the benign early conditions but the wind looks set to play a bigger part on day two of the Open Championship at Hoylake.
We will keep the warm temperatures but wind speeds are predicted up in the mid-teens mph which should mean the players have to get their thinking caps on.
McIlroy could catch another break with his 1427BST tee-time as the wind is forecast to die down during the afternoon and it should give him an excellent chance to build on his terrific opening 66.
There were one or two favourable bounces along the way but the quality of his ball-striking was par excellence as he set up a number of birdie chances adjacent to the hole.
He did not seem overly concerned in his post-round interview about those recent struggles in round two following a string of fast starts and I really get the impression he can take it low again.
An odds-against quote to beat Jordan Spieth and Hideki Matsuyama again in their threeball should pay dividends.
The marquee groups in the afternoon found things that bit tougher with a slightly stiffer breeze and I think the defending champion Phil Mickelson will be popular in his clash with Bubba Watson and Ernie Els.
The former threw a strop halfway around when he felt there were too many crowds on his fairway and the wheels predictably fell off on the way to a triple bogey.
Bubba is not in love with links golf - the courses don't seem to fit his eye which is a shame as he has the shot-making skills to manipulate the ball around.
Els hit a spectator with his opening drive and seem rattled from that point while his confidence reverting to the short putter seems shot to bits so Mickelson still looks likely to justify favouritism on day two despite a limp finish with an out of bounds on the 18th and a modest total of 74.
I will leave him alone though and take compatriot Jason Dufner instead against Adam Scott and Justin Rose.
The USPGA champion went about his business beautifully with most eyes on his playing companions and a round of 70 was only blighted by a bogey on the 18th - his only dropped shot.
This is his fifth appearance at the Open and he has improved year-on-year so I guess we can come to the conclusion that he is adapting to the test he faces.
Scott or Rose are unlikely to simply go down with a whimper but Dufner's ball striking will always give him a fighting chance and he may just represent a smidge of value on Friday.