Tiger makes an early start
Tiger Woods was back in his old routine on Tuesday as he continued his preparations for the 143rd Open Championship at Hoylake.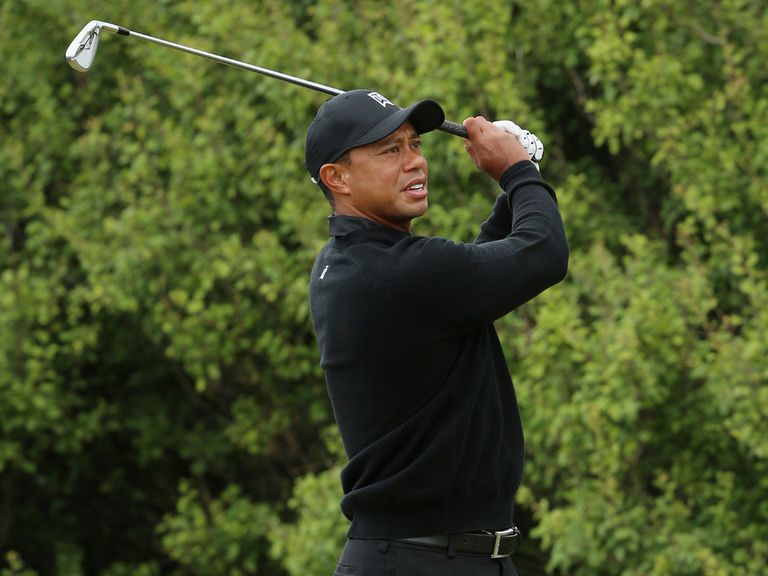 Woods has traditionally enjoyed practising as early as possible ahead of major championships, famously being told at Muirfield last year that he could not start at 6:40am as the greenkeepers were still preparing the course.
The former world number one had to wait until 7am on that occasion and appeared to have learned his lesson, teeing off this morning at 7:10am alongside Hunter Mahan and 2001 champion David Duval, with only the Irish trio of Shane Lowry, Graeme McDowell and amateur Paul Dunne beating them to the punch.
Woods lifted the Claret Jug for the third time when the Open was last staged here in 2006, memorably hitting his driver just once in 72 holes on the rock-hard links.
However, he has not won a major title since the 2008 US Open and missed the first two majors of 2014 after undergoing back surgery on March 31.
The 38-year-old missed the cut in his comeback event in Washington at the end of June but was in confident mood after 12 holes of practice on Saturday and a full round on Sunday.
Woods did not appear on the practice round schedule on Monday but looked set to play most of the course before speaking to the media at 10:30am.
"It feels great to come back to Hoylake," Woods said after completing a full practice round which meant he was 35 minutes late for his scheduled press conference.
"There have been a couple of changes and overall the golf course is a little softer than '06. I have played three practice rounds now and had three different winds which has been helpful to see the course in different conditions.
"It was hot, the ball was flying and it was very dusty in 2006. Now we are making ball marks on the green.
"On Saturday it was running and fast but on Sunday with the rain balls were checking and it played longer. Today the greens were faster and very close to game speed."
Asked what would be an acceptable finishing position this week, Woods predictably replied: "First. It's always the case."
However, he did concede it was becoming harder and harder to win major championships and get closer to Jack Nicklaus' record tally of 18.
"It gets harder every year because the field gets deeper," he added. "Guys coming out here are bigger, stronger, faster and more athletic.
"When I first started I think I averaged around 296 yards (in driving distance).
"I walked with Gary Woodland on Sunday and he said he has finally found a driver and ball combo that he can hit 320 yards through the air.
"The game has changed a lot."