Ben Coley's Open Diary: Monday
Ben Coley brings you the first entry in his Open Championship diary as he prepares to set off for Hoylake.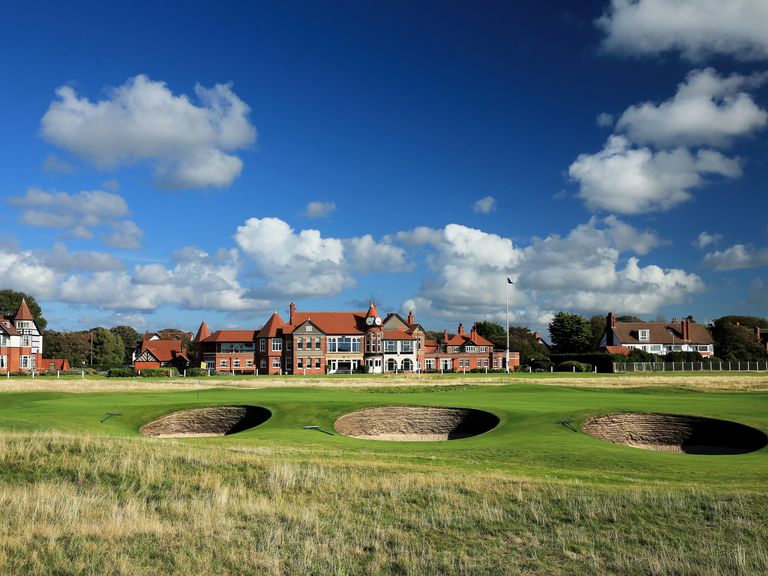 The Scottish Open champion has been crowned, one of Zach Johnson or Steve Stricker has either won or almost won the John Deere Classic, and Tiger Woods has (allegedly) been rude to the British press.
That's right, it's Open Championship week and I'm packed and ready to go to Royal Liverpool - Hoylake to its friends.
Gone are some of the concerns I had ahead of my debut 12 months ago.
It turns out that members of the press dress like civilians, and in arriving dressed as a golfer I was among the minority. No need for a shirt and tie, but equally no need for a gaudy golf number accompanied by a bright chino, the like of which I wouldn't dream of wearing anywhere but the course. Lesson one in the bag.
Yes you can take a bottle of Coca Cola (alternatives not available) from the fridge without alerting anyone (and yes, I did sing 'All the cokes are all for me' on the drive home), no you can't walk off with a sandwich without having your food credit card swiped. Yes there are more cookies, you just have to ask. Yes it is worth holding on until back at the hotel if you need relief after 6pm.
No, you cannot go 'inside the ropes' just because you have a press badge. The most painful lesson of them all.
It was Thursday morning and I was still excited to be at the Open.
I'd already stood behind Adam Scott (yes, he smells as good as he looks) and walked past Gary Player, who at the time was giving some life advice to a volunteer who seemed to have no idea who this darkly-clad elderly gentlemen was. With a crowd gathering, she had a look about her which suggested she was fully prepared for that Aston Kuchar (that's his name isn't it?) to come and Punk her. Awful.
Emboldened by all of this as well as a third triumphant visit to the coke fridge and a relatively successful debut alongside such luminaries as Gordon Brand Jr on Open Live radio, out I strode to catch a glimpse of my own hero - Lee Westwood. He was playing with Charl Schwartzel and Sergio Garcia, and from the media centre I left on time to catch their second shots into the par-five ninth.
As you'd expect, the crowd following them was immense. But that wasn't a concern for me - I had a press badge. Oh yes. Step aside, hoi polloi, I've business to attend to and that cordoned-off corridor between you and the players is set aside for people like me. Yeah. Eat that. And I get free coke and a tie I will definitely be giving to my grandad.
Up I strode to the green, paying no regard to the public and the fact that my reddening bald patch was firmly in their line of vision until I accidentally stood in front of a young boy, eager to catch a glimpse of his idols and not some nobody golf writer. At that point I did the right thing and crouched down, but in doing so I caught the eye of a man with a walkie talkie and immediately, things began to happen.
It was a bit like I was a seriously dangerous criminal as stewards crept around the green to where I had positioned myself, but fortunately they sent in the negotiator and not the heavyweight. Paul, his name was, and all he wanted was to see accreditation which I swiftly revealed, my lanyard having found its way inside my t-shirt. Phew. Silly me.
"Yeah, that doesn't get you inside-the-ropes access mate," said Paul, and quickly the colour in my cheeks matched that on the top of my head. I'd gone beyond, into the realm of Iain Carter and David Feherty, and I'd done so without permission. Day one of my Open Championship debut as a journalist and I'd already made a fool of myself.
I embarrass easily, and quickly decided that I couldn't face simply ducking under the rope behind me - spectators were 10 deep and I felt certain they were, to man, woman and child, laughing hysterically at my demise - so I asked Paul if I could follow the group through to the 10th tee, and from there to the media centre which was close behind it.
Paul said yes.
"Thank you Paul. I love you, Paul," is what I wanted to say, but Paul didn't love me and I knew it. So I kept quiet, prepared myself for Schwartzel's putt to find the cup, and strode purposefully towards the players' exit at the back of the green, momentarily kidding myself (and hopefully others) that Paul had come to deliver an urgent message to a very important man and that this, not my transgression, was behind the whole charade.
A year on and I realise that nobody else there in that moment - not even Paul - remembers it. Most weren't even aware of it. But I have been scolded and it will take a few years before I do anything at work without checking first that I am cleared to do so.
So I'll be at the Open all week. I'll be the only journalist in the media centre asking permission to use WiFi, eating his own pack-up and offering to make a round of 3,000 cups of tea. If I can find Paul, I'll bring him as much coke as he needs to complete his duties and catch the latest rookie who strays into the wrong corridor at the wrong time.
It's going to be fun, I hope. Tomorrow I check in to a Beatles-themed hotel, on Wednesday I do a live betting chat from the course, and on Thursday begins my live and interactive coverage of one of the best weeks of the year. Stay tuned.
You can follow Ben's live and interactive Open blog which will bring updates from the course and track his best three-ball bet each day, starting on Thursday morning