Kaymer wins tour award
Germany's Martin Kaymer has been named the Race to Dubai European Tour golfer of the month for June after becoming the fourth European in the last five years to win the US Open.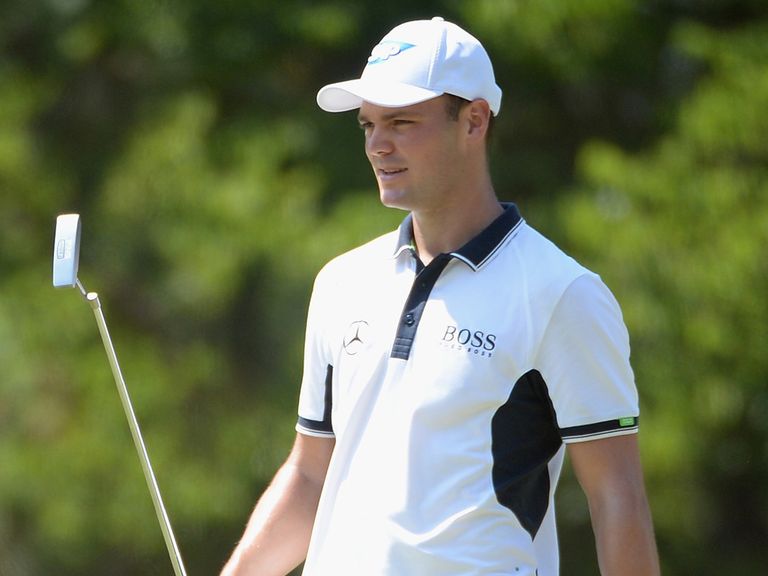 Kaymer followed in the footsteps of Ryder Cup team-mates Graeme McDowell, Rory McIlroy and Justin Rose with a commanding eight-shot victory at Pinehurst, where he led from start to finish and equalled the lowest halfway total (130) in major championship history.
The 29-year-old said: "It's obviously great to win this award again, although I would've been a little surprised if I hadn't won - it would be strange to win a major and not be named the golfer of the month!
"It's always nice for people to recognise your success and your hard work. I'm just moving into my new apartment in Dusseldorf and I have a big wall with lots of shelves to put my trophies on, so I'm sure I can find a very nice spot for this award."
Meanwhile Kaymer heads to this week's Alstom Open de France on the back of missing the cut at the BMW International Open in Cologne.
Asked what he was looking forward to most this week, Kaymer said: "Just having more time for yourself, having a quiet week even though we planned it and organised it very well last week with the media and all those things.
"But then you get lots of text messages, 'can I have this, can I get that, can I have a few more tickets, can you leave them here', all that stuff. It's a tough one. If you don't respond then they think you're cocky or you've changed.
"This week, I came here Tuesday morning, I went to the range and it was so quiet. I said to my caddy that it is nice to stay on the range and no-one is talking to you, you can really work. I miss that.
"This week I hope it's going to stay like that and I can enjoy it as much as I have in the past."
Kaymer, who plays alongside defending champion Graeme McDowell and home favourite Victor Dubuisson for the first two rounds, is relishing a return to his favourite European Tour venue.
The world No 12 edged out Lee Westwood to win at Le Golf National in 2009, and he will draw on positive memories this week.
"Playing the U.S. Open, playing the German Open, it's very tough. There is a lot of stuff that goes on. This week it's nice to prepare for the main reason why you are here. You are here to play golf," he said.
"I've done well here in the past. It's my favorite golf course that we play on the European Tour.
"It's always one of the greatest challenges that we have, you really need to play good golf in order to score well. I like those golf courses were par is a good score."