Woods makes welcome return
In his weekly column, Ben Coley looks forward to the return of Tiger Woods and reflects on last week's events.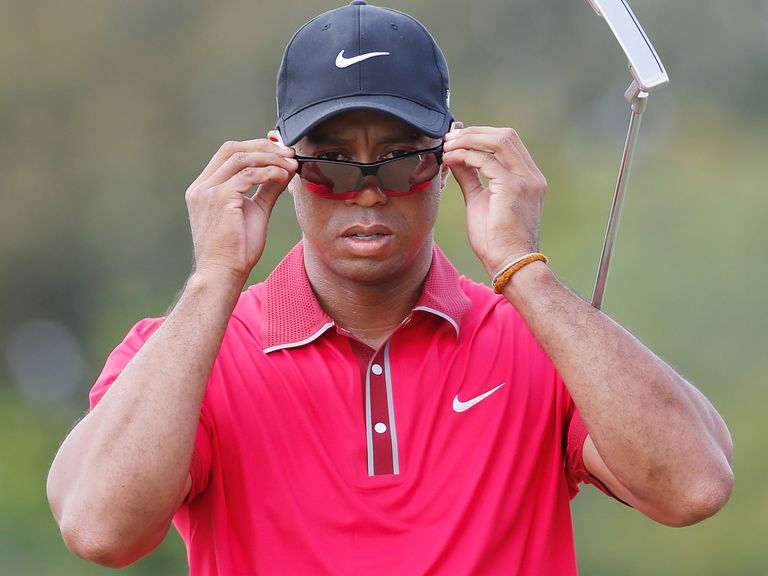 Tiger Woods
The greatest golfer of his generation returns from surgery this week in the Quicken Loans National.
This is a tournament supported by the Tiger Woods Foundation so in many ways it's not a surprise that Woods is back in time for it, but it was just over three weeks ago that Tiger said he couldn't yet hit full shots on the range which suggests his progress since has been rapid.
Whatever happens this week, the hope is that Woods gets through the event unscathed and therefore becomes a likely runner in the Open Championship. He'll be itching to get back to Hoylake where he won well in 2006, the most recent of three Claret Jugs, and any signs of encouragement this week may be enough to see current 10/1 quotes disappear.
Certainly, reporters and broadcasters welcome him back. Some figures suggest that TV ratings have fallen by close to 50 percent during his absence which does provide a long-term concern, albeit Martin Kaymer's absolute dominance in the US Open, which took place during football's World Cup, must also be considered a factor. Clearly, though, Tiger remains the sport's biggest asset and rightly so.
Taking the Mikk
Speaking of Open Championship prices, Mikko Ilonen is 66/1 following his impressive all-the-way win in the Irish Open, his second title in just over a year and fourth in total.
Ilonen has endured injury problems throughout his career and I'm quite sure he's going to prove a consistent feature among the top 20 or so in the European rankings now fit and healthy. But to vault to 66/1 for the Open just can't be right, can it?
The reason is largely his victory in the 2000 Amateur Championship at Hoylake, the benefit of which he put to use when sharing 16th place on his return six years later. Clearly, these are worthwhile formlines and deserve their share of attention. Indeed, they're the basis of a good argument that he was backable at 150/1 or so prior to last week - albeit I for one was not on at that price.
However, are they enough to make him as likely a winner of this event as major champions Jason Dufner and Zach Johnson? More likely than Jimmy Walker, pound-for-pound one of the best players in the world right now? And what about Jim Furyk, a major winner with form at the course too? The answer in my mind is absolutely not.
It's no coincidence that I've chosen a bunch of Americans to illustrate my point and that's because the Open Championship market typically undervalues them. The perception, one you'll hear trotted out in the run-up to Hoylake, is that Americans don't like it over here. There's an absurd notion that they don't know how to play in wind, one that anyone who has spent any time over there will tell you is completely misguided.
In actual fact, you can argue that Americans love the Open Championship and the test it presents. It's why 60 percent of champions over the past two decades have been from the USA and while Woods and Phil Mickelson represent a big chunk of that, we also have the likes of Stewart Cink, Justin Leonard, Ben Curtis and even complete unknown Todd Hamilton on the roll-of-honour.
In comparison, 50 percent of US Open champions, 60 percent of US PGA Championships and 60 percent of Masters champions across the same period have been American so there is clearly no downturn in fortunes once they leave home.
Last time the Open was at Hoylake there was one European in the top five and just one more in the top 10 whereas the US accounted for three of the top four, with only Ernie Els spoiling the party.
Going back to Ilonen, with the greatest of respect to him, all of this suggests that he's either too short or the likes of Furyk and Walker in particular are too big. Quite simply, he's not in their league yet his form at the course from 14 years ago and the fact he's from Europe means he's priced alongside them.
Not for me.
Seventh heaven
Kevin Streelman's victory in the Travelers Championship was one of the highlights of the golfing year but, with the limelight for once stolen by the US Women's Open and with good reason, it slipped under the radar to a certain extent.
Standing on the 12th tee, Streelman had seemingly no chance of landing a second PGA Tour title. Seven holes and seven birdies later he was the champion.
This of course strengthens the logic that it's easier, mentally at least, to come from off the pace. It was of course nowhere close to easy for Streelman to make seven birdies to win the title, but it would've been so much harder were he playing in the final group or two.
It also added a little more evidence to suggest that, increasingly, the idea of it being hard to back up a low round is losing weight. Streelman had worked his way into contention with a best-of-the-day 64 on Saturday, but produced another to defy the logic of many pundits (and players, it must be said), and he's not the first this year.
Fellow Valspar winner John Senden might not have needed fireworks on Sunday to win in Florida, but he had produced the best round on Saturday to get into contention and that's been the case with seven of the 30 champions* dating back to the Frys.com Open last October, where Walker shot 62-66 on the weekend to win for the first time.
The message therefore is to have a look at who produced the best round on Saturday before placing a bet on Sunday, and consider them strongly in your calculations. So often they're able to ride the wave to victory.
Some other figures of note: Just under 25% of this season's events have been won by a player tied for the lead or better after round one; 17 were inside the top 10 after the first day's play; only four were outside the top 20; over half (16/30) of this season's events have been won by a player tied for the lead or better with a round to play; just one champion has come from outside the top 10 at this stage.
* = not including Tournament of Champions, Northwestern Mutual Challenge, WGC-Accentury Match Play, ISPS Handa World Cup of Golf
Wie Believe
It's a bit annoying but that's the phrase trotted out by friends and supporters of the eminently likeable Michelle Wie as she gained a first major in the US Women's Open.
What a performance it was from the one-time child prodigy, whose ups and downs are better covered by those with a greater knowledge of the women's game. What I know is that she handled herself impeccably all week and that her birdie on the 17th hole, one which effectively closed out the tournament and came after a potentially disastrous double on 16, was wildly impressive.
Those TV ratings in the men's game might take a hit when Tiger isn't around, but the women's game will be given a massive boost by Wie's success and it seems she was an extremely popular winner on tour.
A word also on Northern Ireland's Stephanie Meadow, who made her professional debut as a US Open qualifier and birdied the 72nd hole to finish alone in third. It goes without saying that hers was a near perfect start to life on tour and with a strong college career behind her, Europe may have another star in the making.
Best of the rest...
Meadow wasn't the only one making her pro debut last week as Sebastian Cappelen got off to a dream start with victory on the Web.com Tour.
The Dane had no status on any professional circuit prior to last week and had to go through a Monday qualifier to even make the field. From there he didn't look back, firing 66-65-65-66 to win well and secure the right to play on the tour for the remainder of the season. He's just a good week or two away from a 2014/15 PGA Tour card having only recently finished college.
Also in the field for the Air Capital Classic was Ollie Schniederjans, who has just inherited the number one spot in the World Amateur Golf Rankings. The Texan is currently studying at Georgia Tech, always a good start to any career, so we perhaps shouldn't be surprised that he was ready to go and finish fifth on his first start in a Web.com Tour event. It was, nonetheless, impressive.
Schniederjans intends to complete college, unlike former amateur number one Patrick Rodgers who made his first professional start in the Travelers Championship and led the field in ball-striking on his way to 46th.
Clearly, he's got some learning to do because you'd expect the leader in ball-striking to finish much higher up the leaderboard, but already we've an indication of the talent he possesses. Rodgers studied at Stanford and broke one Tiger Woods' scoring average record in the process so he's one to keep a close eye on.
Meanwhile, Bradley Neil suggested he too has a long and prosperous professional career ahead of him by winning the gruelling Amateur Championship at Royal Potrush.
Neil was impressive all week, never more so than seeing off a determined Zander Lombard in the 36-hole final, and the Scot will be looking forward to his Open Championship debut next month not to mention a spot at the Masters in 2015 should he hold off from turning pro.
I've not read any reaction from Neil but I'm sure he found time to mention Peter Uihlein. The American played with him at the Alfred Dunhill Links Championship last year and was so impressed by what he saw that he chose to donate £10,000 to the Scottish Golf Union, for the purpose of supporting Neil's career.
It was some gesture and let's hope Uihlein is rewarded with an upturn in fortunes having struggled of late.
This week...
Given the impressive debut runs highlighted above, one of the more interesting events this week might be the Scottish Hydro Challenge where Thriston Lawrence makes his professional debut.
The highly-touted South Africa won the Lytham Trophy earlier this year to underline his ability and with three-figure quotes flying around could well be worth a small investment to get off to a perfect start on the Challenge Tour.
Martin Kaymer makes his homecoming in the BMW International Open for which he's among the favourites alongside Henrik Stenson and Sergio Garcia, while the PGA Tour heads to Congressional in Maryland where the aforementioned Woods makes his return from surgery in a strong albeit smaller than average field.
Colin Montgomerie is in action on the Champions Tour in the Constellation Senior Players Championship, Stacy Lewis bids to reverse US Open form with Wie in Arkansas while the usual suspects line up for the United Leasing Championship where Blayne Barber will head the market.
Another busy week as we build towards the Open Championship and plenty to look forward to.