Donald hopes for third success
Luke Donald has set his sights on winning the BMW PGA Championship at Wentworth for the third time.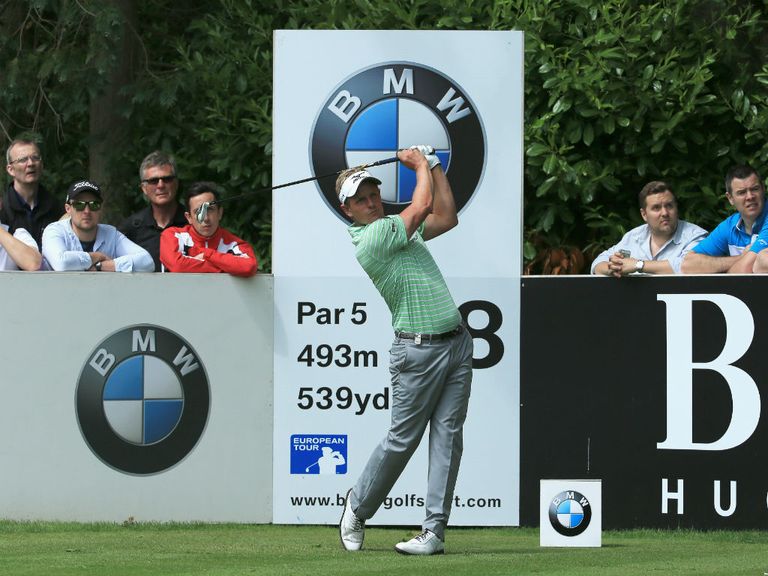 The World No 19 reckons the event is the arguably best on the circuit after the four major European PGA competitions.
Donald claimed his Wentworth successes in 2011 and 2012 as he vied with Rory McIlroy for top spot in the rankings.
"It's kind of like our fifth major on the European tour, similar to the Players Championship in the US," Donald said.
"This is obviously one you want to win and one you want to have on your résumé.
"It has some great memories for me, when I won it in 2011 I went to Number One in the world, so that is something I'll always remember.
"This is a tournament I grew ups as a kid watching and I always wanted to hoist that trophy above my head, and fortunately I've been able to do it a couple of times.
"It would be nice to do it a third, and hopefully this year."
Meanwhile, Donald has empathy with McIlroy after the Irishman's revelations he had split up with his long-term partner, tennis star Caroline Wozniacki.
"We all know how hard this game is when you have a clear mind," Donald said.
"I can't imagine what's going through his mind now. Obviously that's the first I've heard of it and I'm as surprised as shocked as I'm sure you guys are.
"Any time you have personal issues clouding your mind and you're trying to play golf, it becomes very difficult.
"Sometimes being on the golf course can be a little bit of a break away from that, but most of the time it's very hard to separate those two things. Obviously I wish both of them the best."
Follow all four days of the BMW PGA Championship from Wentworth live on Sky Sports 4 from 10am this Thursday