Maidens to make it count
Ben Coley previews the Zurich Classic of New Orleans and is willing to chance five PGA Tour maidens at big prices.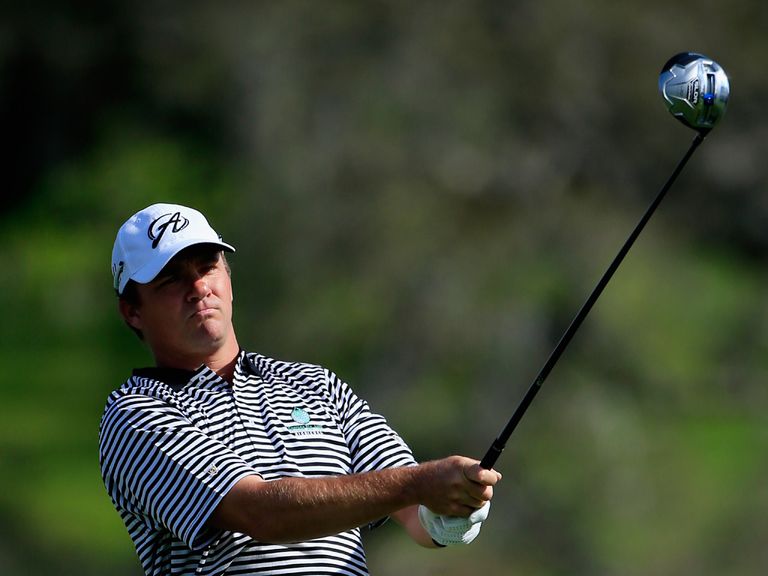 Some sort of parity has been restored on the PGA Tour of late, with well-backed and relatively easy-to-find winners of both the Masters and the RBC Heritage.
But the mayhem we saw pre-Masters, when Steven Bowditch somehow won the Texas Open and Matt Jones managed to birdie one of the toughest closing holes on tour not once but twice to get off the mark in Houston, could return in the Zurich Classic of New Orleans.
This isn't to say that the most recent winners of this event have been impossible to find - indeed, both Billy Horschel and Jason Dufner were around the 28/1 mark - but they do continue a trend in this tournament which extends back to Lee Westwood's victory in 1998 in that they were winning for the very first time on tour.
It's hard to know why this event has been so kind to maidens, but with each of the last two, eight of the last 12 and 12 of the last 16 champions fitting the bill it's a theme which has to be considered relevant here at TPC Louisiana.
Perhaps the course has something to do with it. Pete Dye's par-72 creation isn't as visually intimidating as many of his works, including last week's venue, and with a par-five to finish it's possible that those seeking a maiden win are that bit more relaxed when it comes to the crunch.
Scoring here tends to be low and whether the winner is doing so for the first time or the 15th, it's likely they'll need upwards of 20 birdies to get the job done and to my mind such events are generally a little bit more volatile.
In terms of the skills required to win here, there's something of a mixed bag and it's hard to pin down. Par-five performance is arguably more relevant here than, say, Harbour Town, while hitting what are pretty sizeable greens has always counted for plenty - two of the last five winners led the field for the week and Horschel ranked second - but these aren't absolute essentials judging by the event's history.
TPC Louisiana is also known to favour those who hit the ball right-to-left off the tee so bear that in mind if you can, but in truth trying to find a perfect profile that covers past champions that range from steady Jerry Kelly to wild Andres Romero is a pretty futile task.
What I am keen to do is look beyond the head of the market. No doubt, Justin Rose could waltz away with the title but he's yet to put four rounds together this year and the same can probably be said of Rickie Fowler and Keegan Bradley, both of whom merit respect but not a financial interest at the available prices.
If we were to use Dufner and Horschel alone to find the winner, we'd stop the search at Graham DeLaet. Like the last two champions, he's arguably the best non-winner on the PGA Tour and pounds greens for fun, he arrives in form and looks like winning any day now.
But while it's a practice which steered me away from Dufner and Horschel, DeLaet's price is just a little skinny for me on this occasion and I'd be slightly concerned that he might struggle to hole the required putts if the winning score is around the 20-under par mark once again.
So, I'll head to another potential winner-in-waiting with Cameron Tringale my headline selection and comfortably the shortest of six at 66/1.
It would be easy to see Tringale's missed cut at Harbour Town as evidence that his strong form has come to an end, but 73-74 is no disaster on just his second visit having also failed to make the weekend in 2011.
Indeed, that he hit a remarkable 26 of 28 fairways across his two days in South Carolina suggests to me that he's hitting the ball well and that's been the key to his return to form this year. In his last four events of the 2013 season, Tringale hit fewer than 60% of greens in regulation; in the 17 events he's played since he's topped that figure every time including last week.
The 26-year-old had made 10 cuts on the bounce prior to Harbour Town and finished fourth in the Shell Houston Open three weeks ago, and I found some of his comments there noteworthy in terms of this week. Not only did Tringale explain that he feels he's improved both mentally and with the putter, but he made a point of stating that his right-to-left ball-flight suits Redstone.
It's perhaps no surprise, then, that he's got a fine record here with four top-30 finishes in five visits, including an eighth and a seventh, and his consistently solid play on par-fives further underlines the suitability of TPC Louisiana. So far this season, Tringale ranks 10th for par-five performance; only three players in this field have out-performed him on the longer holes.
Finally, like Dufner and Horschel, Tringale was educated in the south and has a lot of experience playing amateur golf in the SEC. Tringale's college of choice was Georgia Tech and perhaps he can follow in the footsteps of fellow Yellow Jacket Matt Kuchar and grab a win.
Second of six big-priced selections this week is the supremely talented Hudson Swafford.
Another who was educated in Georgia having been born in Florida, this type of test is familiar to the 26-year-old who holed out from a bunker to win on his college's home course almost exactly two years ago on the Web.com Tour.
In his rookie season at the top level, Swafford has shown only brief signs of the game many close to him are quick to praise. However, he does already have a top-10 in the bag and there was plenty to like about the way he closed out in Houston, albeit he did still finish outside of the top 40.
Clearly, then, this is something of a shot in the dark but we're talking about a player who ranks fourth on tour for ball-striking and makes a lot of birdies on par-fives, so there are some reasons to hope he might immediately take to this course.
Swafford should also be raring to go out and make a point having hit the headlines last week when a friend caused a storm by suggesting that Sir Nick Faldo shouldn't have played the Heritage. Swafford was first alternate and therefore the subject of the debate and I like to think he'll be keen to show what was missed at Harbour Town.
Either way, he's a top young talent with ties to this part of the world and an excellent tee-to-green game - just like the last two winners of the Zurich Classic.
Andrew Loupe is another who has found his name in golf's headlines this year after he upset a few people with his slow play in the Texas Open.
To his credit, the big-hitter managed to stay focused on the job at hand and finish fourth behind Bowditch and that was due reward for a solid run which had previously seen him finish 27th at Pebble Beach and 12th in Puerto Rico.
Loupe then went on to miss the cut at the Houston Open but that was the product of one very good and one very bad round, and last week's 48th in the Heritage represents a very solid debut at a course you wouldn't expect to suit.
At 26th in driving distance and 19th in strokes-gained putting, TPC Louisiana looks a much better fit if you're prepared to forgive a missed cut on debut on what was Loupe's PGA Tour debut which I most certainly am.
Loupe is one of a handful of Louisiana natives in this field and the Baton Rouge resident could make it an exciting week for the locals, much like David Toms did earlier this century.
Next on the list is Nicholas Thompson.
As pointed out by a good judge on Twitter, it shouldn't surprise us that he threatened to win last week, soon after younger sister Lexi had become a major champion in the women's game.
In truth, the elder Thompson golfer (his brother also plays and attends college in Louisiana) has been ticking over nicely for some time and in his last two starts he's ranked fourth and fifth for greens in regulation.
Similar to Tringale, Thompson has two top-10 finishes from five starts in this tournament and he's another who was educated in Georgia and is therefore conditioned for these events in the south.
At 28th in par-five performance he can take care of the scoring holes and with an upward-trending profile, form at the course and ties to the area, he looks like he could well go close to a first title.
Last on my list of non-winners is Steve Marino, who made an encouraging return to the PGA Tour last week when 31st at Harbour Town.
Marino was just about set to return to action last year when he fractured the fibula in his left leg and tore ligaments in the left ankle, but said he at last felt ready at Harbour Town last week and showed as much with a really solid tournament.
With a limited number of starts on a medical exemption, it makes sense for players like Marino to wait until they feel ready to make their return so I wouldn't be too worried about his fitness in light of his efforts in the Heritage.
Now 34, it's not going to be easy for Marino to fulfill his undoubted potential as the new breed continue to shine, but this is a player who at his peak was good enough to finish 14th in the Masters and earn a label similar to that of Dufner as a gifted non-winner.
He was fifth here in 2009 to advertise a liking for the venue and as a player who has reproduced at several of his favourite PGA Tour stops, he's worth chancing at a massive price despite the fact he's entitled to still be rusty.
Finally, it's clearly not a guarantee that the winner this week will be a maiden and I'll throw in former US Open champion Lucas Glover to complete the staking plan.
Glover loves this course, one he said last year fits his eye: "It's a lot of right-to-left shots and I'm a drawer, so I think it does. A lot of the par 4s, especially the long ones, fit my eye. Like 12, 15, a lot of those holes, they just look right to me because I've always been a hooker or drawer of the ball, so I think it does set up for me."
It's encouraging then that Glover, now at peace in his personal life after a turbulent few years, has been working on playing the game the way he did in the run-up to that major triumph and there have been one or two signs that it's going to pay off at some point.
It was a similar case last year when he showed flashes at the Masters a fortnight before finishing fourth here and that's far from the only example of strong performance at TPC Louisiana.
Clearly, he'll need the putter to behave but this is a top-class performer at best who is focused on a return to Augusta next year, having just completed his exemption there. It wouldn't surprise me in the slightest if he made it.