The Masters: Augusta reflections
Ben Coley reflects on the 78th Masters Tournament as Bubba Watson collected his second Green Jacket.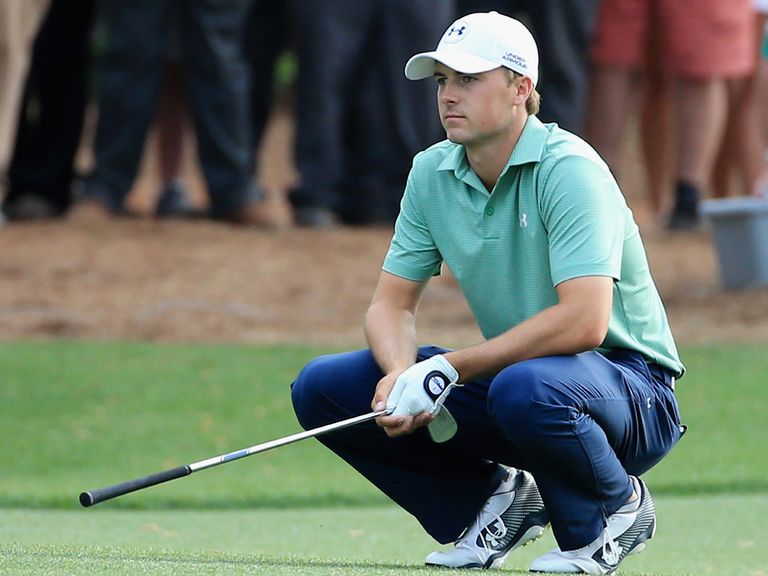 2014: A Bubba Oddity
It may seem strange that my reaction to Bubba Watson winning the Masters for the second time in three years is to scrub him out of calculations for 2015 already. And to be frank, I've not slept much over the last week and may live to regret this. But there we have it: Bubba Watson will not win the Masters next year.
For starters, history is against him. I know, I know. But only two men have won their third Green Jacket the year after they won their second and those are the two best golfers of all-time. However suitable this course is to Bubba's incredible and unique game, I just can't see it. Not being able to see something is a weakness, isn't it?
More solid is the case Bubba makes against himself. "It's easier for me," he said of returning this year and not having to defend as he did in 2013. "I can't speak for the other guys but for me it is. Champions Dinner was not about me. I could enjoy Champions Dinner this time and listen to some of the stories. I was in awe when I was a champion, when it was my dinner. You know you're sitting there amongst the great champions that are in, and this year I got to be just a bystander, one of the guys, and it's Adam's night.
"So media attention is on the defending champion. You know, you're asked all these questions, can you defend, how are you going to play, how are you going to do this. You have to give up the green jacket. You have to give it back to them, so there's a lot of things going on, media attention, when you're defending champion.
"For me I didn't know how to handle it the best way, and so I didn't play my best golf last year. But you know, this year I come in here with no media attention, just out there practicing. I changed my routine a little bit, played nine holes a day starting on Monday and just tried to save energy as much as I can. So, yeah, it was very different from last year to this year."
Now, it's important to acknowledge that Bubba should be able to draw on the experiences of 2013 and deal with things better this time but I can't help but call it a negative. Just ask...well, everyone, how tough it is to defend this illustrious title.
There are other reasons, too. In no way is this meant to undermine by far the best player in the 78th Masters Tournament, but it felt like a lot fell right for Bubba, all of which was way beyond his control. It's of course to his enormous credit that he took advantage by controlling his own game - and his own emotions - so well.
Bubba didn't play a part - at least, as far as I know - in the injury which left Jason Day so undercooked coming in. My overriding feeling there is that Day's turn is merely delayed and I actually don't think he's a bad price at 22/1 for next year. Then again, the perils of taking the plunge early were underlined by those who backed him at 40s for 2014 and were beaten by an unforeseeable thumb issue.
Nor did Bubba play a part in the difficulties Scott faced as defending champion. He's not alluded to it yet and he may not, as Adam is not one for over-analysis. But Sir Nick Faldo remains the only man to win Green Jacket number two a year after Green Jacket number one and Bubba's victory only strengthens the evidence against defending champs, particularly when they're attempting to do so for the first time.
Then there's Tiger Woods. I know - he hasn't won a major since 2008 and hasn't won a Masters since 2005, but his absence can't be a bad thing for the rest of the field. Along similar lines, the absence of strong preparatory form for Phil Mickelson meant he wasn't able to even make the cut, while Rory McIlroy's putting was close to dreadful at times even if he did surge on Sunday. Every little helps and all the little things helped Bubba.
I'm not trying to undermine him. Just like I wouldn't dream of undermining Padraig Harrington for his major wins while Woods was on the sidelines, nor McIlroy for capitalising on a rain-soaked course to win the 2011 US Open, nor Webb Simpson for grabbing an opportunity he perhaps shouldn't have been presented with a year later. This is sport and taking an opening is a massively important thing.
So, in short: Watson is truly a brilliant golfer and there's no fluke about his two major wins. Don't forget, he's gone close in a US Open and a US PGA, too. But I do not expect him to win the Masters next year. Maybe in 2016.
Heir Jordan
I've stolen this one. Who from, I'm not sure - it was all over twitter last night but ESPN's excellent facts and stats man Justin Ray says he put it out there last year. Either way, internet theft isn't real theft - Jonny Lee Miller taught me that.
Johnny Miller taught me not to seek to find the negatives in every performance. While other analysts the world over can be guilty of injecting faux drama when the sport doesn't require it, so often we're forced to listen to Miller downplay magnificence and for that reason I'm glad we didn't have to hear him heap stick on Jordan Spieth last night.
What I saw was confirmation of Spieth's immediate brilliance and further potential. At 20 years old, the maturity he displayed both during and after the round was mesmerising. I recall how quick we all were to praise Rory for speaking after his 2011 meltdown but Spieth was equally as impressive and eager to learn.
"It was an incredible experience," he said. "It was one that I always wanted to have. I've always dreamt about it. As a little kid, I always dreamed of playing at Augusta on Sunday and closing out the tournament.
"I got off to the start I wanted to and then they just didn't fall. Couple bounces here, couple bounces there, a ball flies further on nine, ball flies a little further on 12 and it's a different story. But to know I was that close and really performed mentally better than I could have anticipated, that's very reassuring going forward."
Of course, McIlroy's final round was very different as he failed to cope with a clear overnight lead whereas Spieth was one of a dozen potential winners on Sunday morning. But it would not shock me at all were Spieth to do a McIlroy and win the US Open next time.
When you look at his game, nothing stands out. He's not short but he's certainly not long. He hits quite a few greens but doesn't beat the hell out of them (albeit he did at Augusta). He makes putts but he can be dodgy from close range and is no Brandt Snedeker. He's good from sand but he's no Luke Donald, etc etc.
He is better than that. He's just a player who knows how to score; knows how to shake off a bad shot even if he shows his disappointment from time to time. Among all the impressive things I saw last week, his bogey save on 12 during the final round was right up there. I wrote on the live blog that he has genius in his hands and I don't think that's a comment I'll ever feel the need to retract.
I was asked a few months ago who I'd take in a Rory v Jordan major match bet and went with Rory - after all, he's got a head-start of two.
Now? I think it'll be close.
Reminder: Tiger was remarkable
I'm out of good headlines but there we go.
Above, I loosely compare Spieth to McIlroy. I don't like comparisons, but in terms of precocity they're vaguely similar and they're both remarkably good speakers; darlings of the media and likely to draw big crowds for a couple of decades as we watch them mature. They've also both led the Masters with a dozen holes left not long after they'd burst onto the scene as teenagers. So, I can accept comparisons as being pretty logical and I understand the intrigue.
Do not compare Spieth to Tiger. No point. To borrow that commentary from 2005, in your life you will never see anything like Tiger. None of these kids will win once every three or four starts for an entire decade. In all likelihood, none of them will win 14 majors. Certainly, none of them will change the sport the way Tiger changed the sport.
There are many things about him I really don't like but let us not forget that Tiger Woods is the greatest golfer of his generation and sets a standard we won't ever see matched. Here's hoping he gets healthy soon.
For the future...
If Gary Woodland isn't pencilled in to your future Masters plans, you obviously had some hangover on Saturday. And it isn't just his stunning seven-under-through-10 run which makes him a no-brainer for future renewals, it's the fact he keeps saying how he feels like he knows the course inside-out. And the fact that he's probably the only man in the field who could see that drive from Bubba and bash his ball another 10 yards past it.
In writing this I've had a look at next year's Masters market. Woodland is 80/1 and a shade bigger than his starting price for 2014. It's very possible he'll be an even longer price next year but I reckon he'd have to be in pretty bad form. And he'll win a tournament this year. If you don't mind waiting, wait with Woodland.
I've no idea how Rickie Fowler played from the third tee onwards on Sunday but I do know he finished fifth. Four Masters played, four cuts made, and his new swing looks brilliant to my eye. He says he was awful off the tee in round four and therefore unable to challenge, claiming that he actually got a lot out of the round. Expect to see him in a lot more majors and definitely this one.
Jonas Blixt has played in just three majors. Top 30 in the Open. Top five in the PGA. Top three in the Masters. Don't bet against him continuing that trend when he makes his debut in the US Open at Pinehurst, which now seems assured as he moves back inside the world's top 50. I imagine he'll stay under the radar but three-figure prices are clearly very reasonable indeed.
Finally, Jimmy Walker. Like Fowler, he's working with Butch Harmon - indeed, he has been for a long time - and it may be no coincidence that Butch's men generally do extremely well at Augusta. For starters he coaches long hitters but his knowledge of the layout - along with that of Phil Mickelson - seems to rub off. Walker is a lot older than your typical Masters rookie but his top 10 provided further confirmation that his superb efforts over the last year are a pointer towards future success.
Two other secrets that aren't really secrets for you: Billy Horschel is close and Graham DeLaet is still striping the ball. Horschel defends the Zurich Classic soon, an event which has been a happy hunting ground for those seeking their first win - indeed, Jason Dufner got off the mark there too. DeLaet gets some stick for some reason but he's still short of his 100th PGA Tour start. Go and look at Walker and Dufner for evidence of how quickly the figures can change.
And finally, August National...
Augusta is a wonderful course and the Masters is probably the best golf tournament in the world. I do wonder, however, if organisers might consider making things a tad easier in 12 months time. Sacrilege though this poser will be to some.
We know what we're getting with a US Open, generally speaking. Par is good and if you break it over 72 holes you'll probably win.
But for me the Masters is about the battle for birdies; the controlled, well-timed and well-executed aggression that can pave the way for low numbers and incredible excitement, particularly over the course of the final nine holes.
Sunday was devoid of that excitement. Partly because those chasing Watson lacked experience of the circumstances, partly because Bubba was longer, straighter and better, but partly because Augusta was really difficult this year.
My overriding memories of Masters gone by are of birdies. Charl Schwartzel's four to win it; Bubba's four to make a play-off in 2012; Phil's 32 to beat Westwood. Even in difficult conditions, 2013 saw Scott birdie three of the last six and Angel Cabrera had to birdie the final hole to force a play-off. Bubba needed just one birdie on the back to win by three shots.
Yes, part of this complaint relies on players doing a little better than Blixt, Spieth and Matt Kuchar were able to. But Augusta officials would do well to just take a shade of speed off the greens, shift a pin or two into a flatter spot and invite the sort of fireworks that were absent in 2014.
The bottom line of this, however, has to be well done Bubba Watson. Winning two Masters titles is a truly extraordinary thing to achieve and it was thoroughly well deserved.
Click here to hear Ben reflect on the Masters in Golf Weekly, which you can listen to every Tuesday on Sky Sports News Radio