Debutants eye Masters glory
Only three players have won the US Masters on their tournament debut, but if ever that statistic was going to change, 2014 could be the year.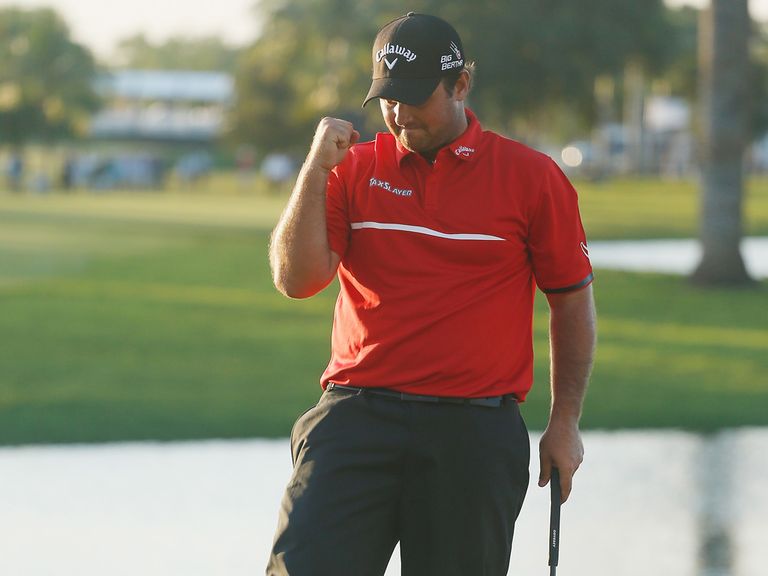 Fuzzy Zoeller in 1979 was the last Augusta debutant to win a green jacket, with Horton Smith and Gene Sarazen tasting victory in the first two years of the tournament in 1934 and 1935 respectively.
But with 24 rookies qualifying for the year's first major championship - the most since 1935 - the chances of one of them following in Adam Scott's footsteps have never been better.
And it is a case of quality as well as quantity, with the likes of 2013 PGA Tour rookie of the year Jordan Spieth, the world number 13, Victor Dubuisson (21st), Patrick Reed (23rd), Jimmy Walker (24th), Harris English (36th) and Scotland's Stephen Gallacher (38th) in the field.
Reed, who caused a stir recently by claiming he was a top-five player following his win in the WGC-Cadillac Championship, can also boast previous experience of the course, having played it three times while a student at Augusta State University.
"With 24 first timers (here), it definitely shows that whoever is playing their best golf is going to win," Reed told a pre-tournament press conference.
"Doesn't matter if you've played here once or if you've played here 50 times. When it comes down to it, it's just going to be one of those things that whoever is playing the best is going to walk away with the trophy.
"I feel like nowadays experience always helps but, at the same time, with how many young guys are coming out and winning and all that kind of thing, I feel whoever is playing the best - whether you have experience or don't - is going to pull off a victory."
Australian Jason Day came closest to a debut victory when he was second in 2011 and the world number four believes the current crop of young players are a different breed from their predecessors.
"They are a lot more confident coming out and playing in their first events," Day said. "You look at Patrick Reed, the way he's playing right now, he's an outstanding golfer, a 23-year-old kid; to win the WGC-Cadillac the way he did was pretty special.
"I think times have changed, where before you wouldn't have a team around you back then, going back maybe 10, 15 years. So you really couldn't bounce things off people to see how you're improving.
"These days, kids have a mental coach, strength coach, swing coach, maybe a short-game coach. They have so many people around them that are there in place to make sure that they are improving and competing and playing well.
"They are coming out stronger, faster. Their game is a lot tighter and every year that goes by, they are just coming out tougher to compete and play against. My thought process is I've got to stay ahead of the curve and try to do everything I can to be in front of those guys, and even the guys that are out here."