Kuchar primed for WGC bid
Fresh from last week's 300/1 winner, Ben Coley previews the WGC-Cadillac Championship at Doral.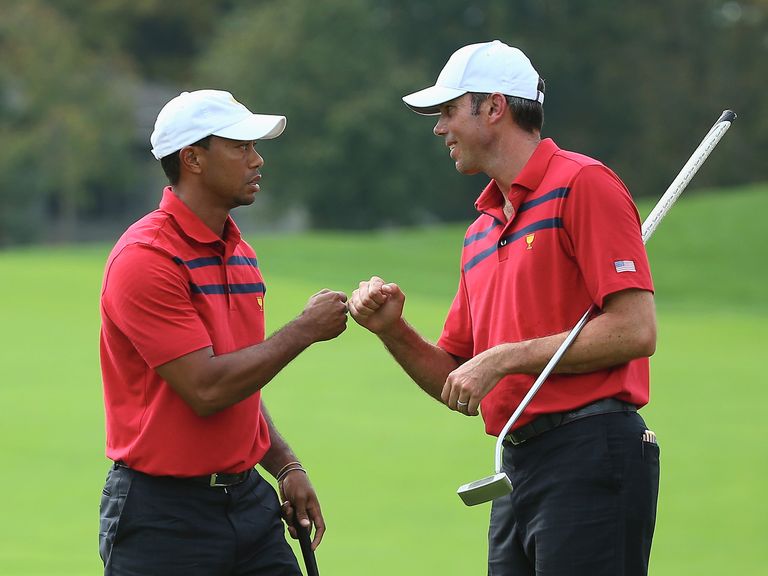 The PGA Tour heads 80 miles south to Miami for this week's event, the WGC-Cadillac Championship at Doral, and there are a few tricky questions to answer before placing a bet.
First and foremost has to be how significant is past course form? Because, funded by Donald Trump, this once renowned golf course has undertaken major changes courtesy of Gil Hanse and his team.
Hanse is perhaps most famous for his work at TPC Boston and the negative publicity that attracted at the time, but ultimately he's a respected architect who, like so many of his peers, considers it important to respect the original work when undertaking a project.
On this occasion, however, that hasn't been an easy thing to do. As such, Dick Wilson's design may well be unrecognisable to those of us who've grown used to Doral's signature course, although the notoriously difficult closing hole has only received minor touches when compared to the drastic alterations elsewhere.
Hanse says what started as a restoration then grew into a redesign and now represents essentially a new-build of a golf course, and there's a feeling that we've got something of a level playing field for one of the most coveted prizes of the season.
The next questions concern defending champion Tiger Woods and tournament favourite Rory McIlroy.
Woods has a dominant record at The Blue Monster and never looked like finishing anywhere other than first 12 months ago. He'd go on to add titles at Bay Hill, Sawgrass and Firestone, and had someone told you that 16/1 would be available about a title defence you'd have been right to question what could possibly have gone wrong since.
The answer, of course, is quite a lot. Woods produced only flashes of brilliance after Firestone and it's hard to know how much back problems played a part in that. Last week, he withdrew after 12 holes of the final round of the Honda Classic claiming that his back was again in spasm and under normal circumstances it would be folly to chance him just a few days later.
But the word 'normal' doesn't apply to Woods, whose peak magnificence was again underlined when heir-to-the-throne McIlroy squandered a winning opportunity for the third time in as many stroke play starts this season in the Honda.
And ultimately, at 16/1 or indeed anything above 12s, I'm compelled to take a chance on him even if the possibility that he doesn't start, starts and withdraws or just plays badly is a very real one.
Backing him doesn't just involve taking a chance with regards fitness, it involves taking a chance with regards form. Woods was awful at Torrey Pines, not much better in Dubai and some of the golf he played on Sunday was so bad it's almost upsetting to watch. On current form and fitness, he cannot win this event.
But we've been here before with the world number one, who was in apparent agony when second to Adam Scott in The Barclays just last September, and who won the Bay Hill Invitational in 2012 having withdrawn from this very tournament on his previous start.
So while risks are firmly attached, to my mind it has to be worth chancing the greatest player of his generation at one of his favourite Tour stops. Woods' victory here last season was his seventh and while course form may prove unreliable, a chance has to be taken considering every stat available about Tiger.
Remember, he did shoot 65 in the third round last week and that represents a better preparation than four rounds in the 70s a year earlier, bar of course the fact that he walked off injured. If he can get fit in time he could make this price look stupid.
That being said, if, like me, you are prepared to take a chance, it has to be a small-stakes play and I'm sure more will be compelled to back McIlroy, who trades as the 8/1 favourite and makes some degree of appeal at the price.
After all, Rory went off around the 8/1 mark last week and was the best player for most of the tournament. To be frank, he should've won comfortably and while it does concern me that he's found a way of losing three times this season, I'm keen not to dwell on this minor setback in the career of a player who will set the standard in world golf for the next decade and beyond.
We know he's a quick learner and this longer, wider Blue Monster won't hurt him. Rory says he's never driven it better and I'm inclined to believe him, so with a likely easier, calmer test it may well be that Doral suits more than PGA National, even if he is a past champion at the latter and hasn't yet won this event.
On balance, I can just about leave him alone and if you must play McIlroy, I'd urge strong consideration for the first-round leader market particularly in this smaller field. He's 12/1 despite having led after round one in three of his last six starts, only one of which he's gone on to win.
With those primary questions covered we can now move on to just what it takes to win this event. First and foremost, it seems to me that this course could prove tougher after the tee-shot is dealt with. Greens are big and undulating and Hanse is a well-documented admirer of Augusta National, and there's something about that course which may well have worked its way into this reconstruction.
If that's the case, perhaps Matt Kuchar can continue a fine association with the event having shown an affinity for both this venue, albeit in its previous guise, and the hallowed turf of Augusta.
Kuchar missed the cut in his last stroke play start but that aberration is best forgiven, particularly as it came at Riviera which will ultimately fox just about every player at least once during the course of his career.
We've since seen him playing some excellent golf in the WGC-Accenture Match Play where he said minor swing tweaks were getting better and better, and there was certainly no disgrace in losing to a red-hot Jordan Spieth in Tucson.
Kuchar has three top-10 finishes from four starts in this event and it's probably no coincidence that his sole failure to trouble the upper echelons of the leaderboard came last year, on his first start since winning his first World Golf Championship event.
It's also worth noting that Kuchar won The Barclays at Ridgewood and chased home Dustin Johnson at Plainfield when defending that title, and both courses have been restored by Hanse who is in fact the consultant architect at Ridgewood.
That may be something or nothing, but I consider it interesting especially in light of the work Hanse has done with the greens at Ridgewood. Some quotes attributed to him appear to suggest that he wanted to make green complexes favour good scamblers, and Kuchar is right up there with the best in the world in that department.
Whatever the case, Kuchar is a good price judged on the form he's shown since finding his way back into the world's top 50 and with three wins on the east coast I'm confident he has what it takes to overcome this new challenge.
Spieth would've joined Kuchar in the staking plan at 40/1 but at 25s I can't have him for a second. The logic to liking his chances stems not just from his obvious potential, excellent form and incredible confidence, but also the fact that this redesign could mean that he isn't disadvantaged by a lack of course knowledge.
Instead, though, I'll apply that same logic to Harris English who in actual fact has a marginally superior strike-rate when it comes to winning and looks much better value at 40/1.
English has long been touted as a star of the future and the fact that he took a little while longer to adapt to the PGA Tour than Spieth did should not hide the ability of a youngster who has two titles in the last nine months.
Indeed, his superior athleticism and levelheadedness could well see English do the better of the pair and I did find it interesting to see that Bob Estes, one of the Tour's thinking professionals, go on record in stating that English will soon be a dominant force in American golf.
We saw a glimpse of that just a couple of weeks ago when English produced fireworks to come from behind and knock McIlroy out of the Match Play, and he said that week that his ball-striking was as good as it has ever been.
The Georgia Bulldog is long, straight and has the modern, all-round game to cope with this resort-style golf course on what will be his first look at it, and with a win, a place and three further top-10 finishes already this season there's every hope he can contend.
Whoever wins this tournament, I've little doubt that the result will have been in some way predictable. Look through the roll of honour of this and the WGC-Bridgestone and you'll see major winner upon major winner, and genuine shocks are increasingly rare.
So there seems no great value to me in the rank outsiders here, and instead I'll complete my staking plan with Steve Stricker at 50/1.
Stricker finished runner-up here last year, when his gentlemanly decision to help Tiger fix his putting problems backfired. But it was another big performance in another WGC and they've become common from him.
The likeable 47-year-old is on a run of 10 consecutive top-20 finishes in WGC stroke play events and has been second both here and at Firestone, in the process proving that he can compete with the young guns firing their way up the rankings.
And while there were concerns that his decision to play a reduced schedule would result in a swift decline, so far he's coped well and has commented how fresh and ready he feels when he gets to every tournament.
Of course, he didn't enjoy much luck in the Match Play having been dumped out in round one but Stricker's focus prior to that had been on family matters, with his brother in desperate need of a liver transplant which eventually went through successfully.
It's to be hoped that he's since been able to relax and prepare for this second start of the season and if that's the case, 50/1 is on the generous side. Remember, even with this light schedule he placed no fewer than six times from just 13 PGA Tour starts in 2013.
---
New Sky Bet customers: Free matched bet up to £30
---