Great Dane to rediscover his best
Ben Coley previews the Hong Kong Open and has five selections ranging from 50/1 to 300/1.
Hong Kong Open. Click here to bet.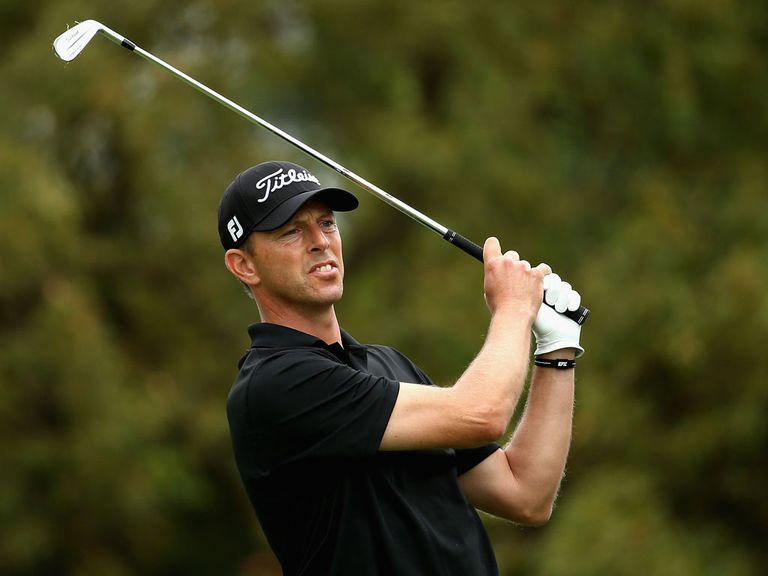 The usual mix of European and Asian Tour players return to Fanling this week for the Hong Kong Open.
It's an event which takes place for the 56th year on a suitably old-fashioned golf course, and it's perhaps no surprise then that last year's winner became the oldest in European Tour history.
The man in question is of course fans' favourite Miguel Angel Jimenez, now a three-time winner at Hong Kong Golf Club and very much the man to beat. Jimenez has played superbly since returning from injury and if he produces his best golf this week, you'd imagine it'll be four titles for the evergreen Spaniard.
However, with 10/1 only available in one place at the time of writing I can just about let him go, although he is the mould for winners of this tournament - a short but straight player who can shape the ball around the trees which encroach on these tight fairways.
Jimenez, of course, has had success on all types of courses across the world, such is his quality. But there's no doubt some of his finest efforts have come on the tree-lined courses he grew up playing and those which can be called similar.
His record at Harry Colt's Wentworth is close to unparalleled, and it is absolutely no coincidence that among those chasing him home in Fanling last year were Matteo Manassero, subsequent Wentworth winner, and former runner-up Fredrik Andersson Hed.
I cannot stress enough how strong the ties between courses like this one, Wentworth, Valderrama, Blackstone and Castellon are, and if you can find a player who has raised his game at those venues he's probably worth chancing here.
That, then, is very much the basis for my staking plan in an event lacking in strength. We've seen several journeymen golfers play well here and this rates their best chance to rekindle the fire, but the ultimate formula should really be a player who demonstrates absolute control from tee to green.
One man capable of doing that is Soren Hansen and he's worth sticking with following last week's sixth at Leopard Creek.
That was the Dane's 57th top-10 finish on the European Tour, which goes some way to demonstrating the quality he possesses when on-song.
He looks to be heading back to the level which saw him make the Ryder Cup team in 2008 having battled injuries since, and there's no doubt - he confirmed as much via Twitter - that compatriot Morten Orum Madsen's win a fortnight ago provided a further shot in the arm.
Of course, there are caveats, most notably the fact that Hansen has never been a prolific winner, even in his pomp. However, I've never seen him as a player who lacks the resolution to finish things off, he perhaps just isn't quite as ruthless as some of his counterparts.
This week looks a perfect platform for him to take the next step in his career and grab a place - or better. Hansen's best results since his return have typically come on courses which place an emphasis on ball-striking, without question the strength of his game.
Prior to last week's sixth, he'd finished 12th at the old-fashioned, tree-lined Lake Karrinyup, 26th at Crans-sur-Sierre and 19th at Diamond Country Club, all solid pointers.
It's also worth noting that Hansen has performed well at Wentworth, finished sixth in the Castello Masters, owns a virtually blemish-free bank of Valderrama form and has been third at Kuala Lumpur. At the risk of saturating the course link box, Manassero had former Hong Kong winners Gregory Bourdy and Rory McIlroy behind when winning there and it's another worthwhile pointer.
His last placed finish came in Qatar, a course which rewarded Chris Wood's tee-to-green excellence earlier this year at the expense of Sergio Garcia, and that adds another dimension to a likeable profile - his ability to cope with the winds which can swirl through the trees in Hong Kong.
Back in November 2010, Hansen finished 11th here courtesy of 64s in rounds one and four so his ability to score at the track is there for all to see, and if he can get the putter going I'm convinced he can contend again.
It's been a long time since Hansen has been a 50/1 chance but in this field he absolutely deserves to be - he is quite simply better than all bar Jimenez and compatriot Thorbjorn Olesen here and makes plenty of appeal.
I've mentioned before what a fine year this has been for French golf and it could get better yet if Gregory Havret produces his best this week.
First and foremost, Havret was runner-up to McIlroy here a couple of years ago and there's no doubt he was inspired by Bourdy's success at the course, because he said so.
"I had this in mind pretty much all day," Havret confirmed when asked about the prospect of Bourdy welcoming him home with champagne, as the French like to do. "And I thought, yeah, well, if he did it, why not me. I know how he plays and I'm able to do the same."
Perhaps he can keep that thought in mind this week, too, especially having welcomed home Bourdy in Wales as well as the likes of Victor Dubuisson in Turkey in what's been a superb year on tour for the French contingent.
Havret has had a reasonable year, too, with his work with a new coach paying dividends via a trio of top-10s in the summer, all of which came at courses which require precision and not power.
They were his first top-10 finishes since this event in 2011, and his runner-up place here came swiftly on the back of finishes of sixth and 11th at Valderrama and Castellon respectively to further confirm his liking for this type of test.
I'm sure we all remember Havret's second to Graeme McDowell in the 2010 US Open while he's also a three-time European Tour winner, including when famously beating Phil Mickelson in a play-off for the Scottish Open.
Like Hansen, then, he's better than most of these and with some excellent form at the course he looks good value.
Beyond these two my selections get a little speculative, but this is the right event for that type of approach and all three fit the profile.
First up is Alastair Forsyth, another player who was once better than most of these and one capable of figuring.
Forsyth is a winner in Malaysia so this part of the world holds no fears but the key is that this type of layout serves him perfectly. Pretty much all of his best form in a career approaching two decades has come on tight, turning tracks, often when wind has been a factor.
That includes when he finished third in the 2004 Volvo Masters at Valderrama, an event he perhaps should've won, and for a player of his level it's also noticeable that he's made the cut in seven of nine visits to Wentworth.
Forsyth missed the cut here on his sole visit but rounds of 69-73 hardly spell disaster, and there was enough encouragement in his Q School 27th and the following week's 34th to chance him in this less competitive company.
Another who fared well at Q School, Fabrizio Zanotti, also looks a shade overpriced.
It'd be easy to file Zanotti under the journeyman bracket given that he seems to have been around forever, but at 30 years old his best days may well be to come.
Any future success he enjoys is likely to come on courses like Hong Kong and I can't help but feel too much has been made of his missed cut at Leopard Creek, a course on which he's often struggled.
Prior to it, Zanotti was a clear second at Q School - played on a pair of old-fashioned Spanish layouts - and 18th in Perth despite an opening 75. Going further back, he was 30th in the KLM Open and 18th in Italy as he gradually began to turn a disappointing season around, while he was also 24th at Wentworth back in May.
All those formlines give him a decent chance here at Hong Kong, where Zanotti was 22nd on his sole visit in a much stronger renewal, a performance which included a second-round 64.
His last visit to China also saw him finish sixth which is encouraging, while he's made the cut on both visits to Valderrama and has fared reasonably well at Castello. Simply put, this is his type of course and he's no 175/1 poke.
Finally, I'll give a chance to Phillip Archer at a monster price, too.
Archer enjoyed a solid if not spectacular 2013 season on the Challenge Tour and his opportunities at this level will be limited. So, like compatriot Richard Finch last week, he needs to take advantage.
In his favour is a fifth-placed finish in China just six weeks ago, and for a player of his level it's eye-catching to see a ninth at Valderrama and a 20th (from one visit) at Castellon.
It is absolutely stretching it to suggest Archer might win this but the course should suit despite two relatively modest visits, the company is poor, and the place part of 300/1 looks very tempting - he gets the final vote ahead of Steve Webster.
---
New Sky Bet customers: Claim free £5 bet every week
---