Ferrari working to improve
Ferrari technical director James Allison insists the team are leaving no stone unturned in their bid to return to the front of the grid.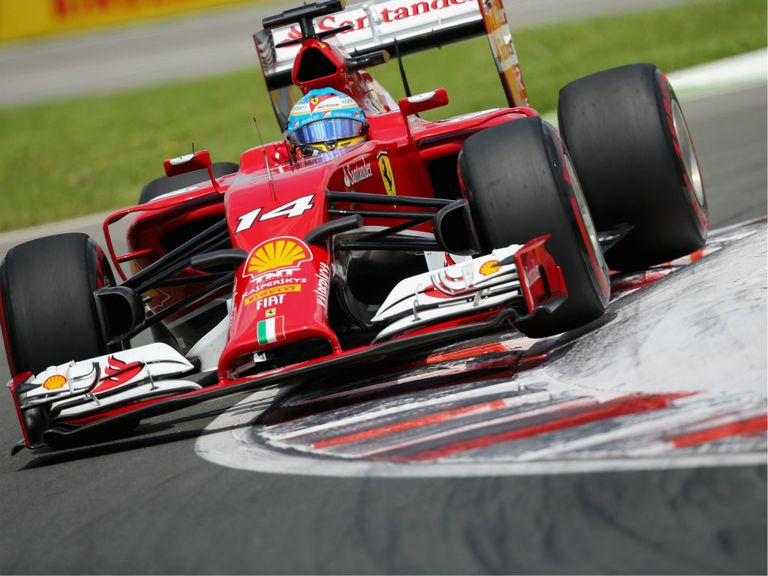 It is now 21 grands prix without a win for the famous Prancing Horse marque, the Scuderia's worst drought for 20 years.
In the seven races so far this season, dominated by Mercedes, Ferrari have only achieved one podium finish courtesy of Fernando Alonso in China.
Team-mate Kimi Raikkonen has struggled in particular, with the Finn's best finish this year being seventh in both Australia and Spain.
With Ferrari third in the constructors' championship, a staggering 171 points behind Mercedes and 52 adrift of second-placed Red Bull, it is proving another season of struggle
The input of Allison, who joined Ferrari from Lotus just over a year ago, has yet to fully materialise with regard to a car that had been on the drawing board for some time given the new rules this season.
But Allison has no doubt everyone within the organisation is pulling their weight to ensure Ferrari will again one day lead the way.
"Every season is dominated by the efforts back at the factory to try to improve the package," said Allison on the team's official website.
"If you're in front you work to stay in front, and if you're not then your efforts are aimed at moving your way up the grid.
"Currently, we're doing our level best across every aspect of the car: mechanically, aerodynamically, electronically, every single component, set-up wise.
"Everything we can do to try to improve is being done."
Allison has no doubt the fruits of Ferrari's labours will soon start to reap rewards.
"In recent races we have brought more upgrades than usual to the track and this has improved our position marginally," added Allison.
"We just need to keep fighting the same fight. We have upgrade plans race by race.
"If we do a good job with all of those it will start to tell, and we will start to see Ferrari run more consistently relatively to the opposition.
"But it's not an easy fight, and it's a fight that never ends."