Newey: Rules too restrictive
Adrian Newey has admitted to gnawing frustrations with Formula One's technical regulations as the reason behind his decision to step back from Red Bull's F1 operation.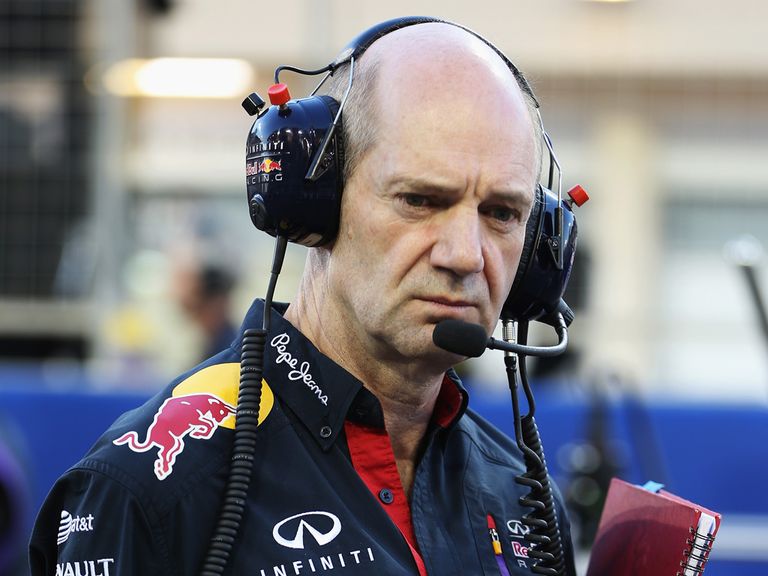 Red Bull confirmed ahead of their victory in Sunday's Canadian Grand Prix, with Daniel Ricciardo clinching a maiden win, that Newey had agreed a multi-year extension to his current agreement.
The caveat, however, was that as part of the deal the design genius who has been instrumental to the clinching of their four successive drivers' and constructors' titles would become an advisor and mentor.
Newey will remain hands on this season before stepping away from his renowned drawing board from next year to focus on other projects.
One of his long-held ambitions has been to design an America's Cup-winning yacht, although details as to his plans have not emerged.
But come the end of the season the most-successful designer in the history of F1 will no longer be an integral part of the team.
Explaining his decision following Red Bull's victory in , Newey said: "When I was lad all I wanted to do was work in motor racing as a designer.
"I was lucky enough, when I graduated, to get into motor racing as an aerodynamicist, and I've been lucky enough to be in motor racing ever since.
"It's been a fantastic time. I've loved it, but that's the only job I have had, if you like, as a design engineer in motor racing.
"But I just feel, to be perfectly honest, the current regulations are very restrictive, which is a shame.
"It's difficult to find new areas to explore as they are so tight, more engine orientated. They need more of a fundamental re-think in my opinion."
Effectively Newey needs a fresh challenge to stimulate his creativity, but concedes he will be in the background to assist Red Bull's design stars of the future.
"I will step back and take on much more of an advisory role and, if you like, mentoring some of my colleague engineers," added Newey
"If they have questions or would like advice then I'll be available to give that.
"We've a very good level of talent at Milton Keynes we have managed to develop and nurture over the past years.
"Hopefully that can continue to build, and there will be a reasonably smooth transition."
Whilst speculation has again recently surfaced about a potential move to Ferrari, Newey insists that was never on the cards.
"There has been a lot said about Ferrari," remarked Newey.
"The bottom line is I've been with Red Bull more or less right from the start (in 2006), very centrally involved in the team and how it has developed.
"So to walk away from that would feel a little like walking out on your wife or whatever."
In a case of 'never say never', Newey has not ruled out a return to his design table in future, should the rules be more to his liking.
"It's quite possible," assessed Newey.
"As I've said, I've come to the stage in my career where I'd quite like to try other challenges, whatever they may be, and try my hand at different things.
"It's fresh stimulation, but all these things are transient.
"I'm 55 and not ready for the beach just yet, so I'll do this for a little bit and see what happens after that."