Prost: F1 needs to be explained
Alain Prost has criticised Formula One for failing to promote itself following the arrival of all-new technology this season.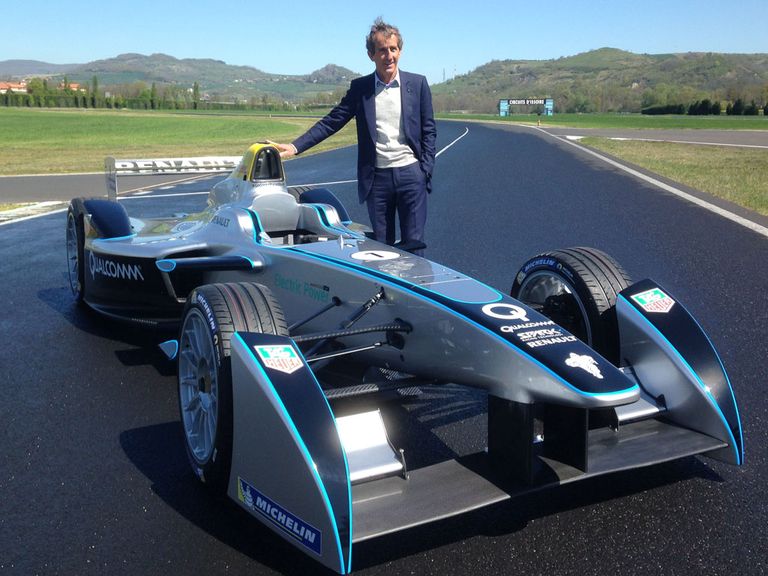 Four-time F1 world champion Prost was speaking in his capacity as a co-owner of one of the 10 teams due to compete in the world's first all-electric racing series due to start later this year, Formula E.
Prost feels F1 has confused fans by switching to 1.6-litre V6 turbo-charged power units which are assisted by systems that harvest waste energy from the turbo and under braking.
In the build up to this season, however, F1 failed to adequately explain the new technologies to the fans, and as such there has been considerable criticism with regard to the lack of pace of the cars and noise.
"Formula One has moved to a very different engine," said Prost.
"What they are doing is fantastic in a way, but has not been very well explained, and that is a problem.
"At least everybody knows that with Formula E what you see is an electric car, but in Formula One there is sometimes a little bit of confusion.
"I was in London when the first (F1) test took place earlier this year, which was a disaster, but it was not important that one team did five laps or 10 laps.
"What was important was that people, and the media, understood what Formula One was doing and explained what was being done and why.
"At the moment it is not fantastic, it is not really the case because right now the cars have the same power, but are using 30 to 40 per cent less fuel, which is amazing, so big.
"But the fans perhaps do not care too much, so there is a little bit of confusion and young people aren't following and aren't interested.
"With Formula E it is much more interesting, and with the organisers we are all in the same boat. We're bringing new ideas, and that's what I like."
The 59-year-old Frenchman feels it would be wrong to compare F1 and Formula E, and despite the latter operating under the slogan 'the future is electric', does not feel it will ever replace the former.
"I don't think you can replace Formula One with something like this, and that is the good thing," added Prost.
"It's something new, a new formula, a new area, so you can't compare.
"Having a new discipline, going so far into the technology, it's the way to go, and I must say what has so far been done on the technical and marketing side is absolutely exceptional.
"The whole world is talking about Formula E.
"The only things I would say are the same as F1 is that you need to find the money, the sponsors and you need to win, which is part of the game of motor racing."
---
New Sky Bet customers: Free matched bet up to £30
---