Chilton fears points chance is gone
Max Chilton fears Marussia's best chance of finally breaking their points duck has disappeared for this season.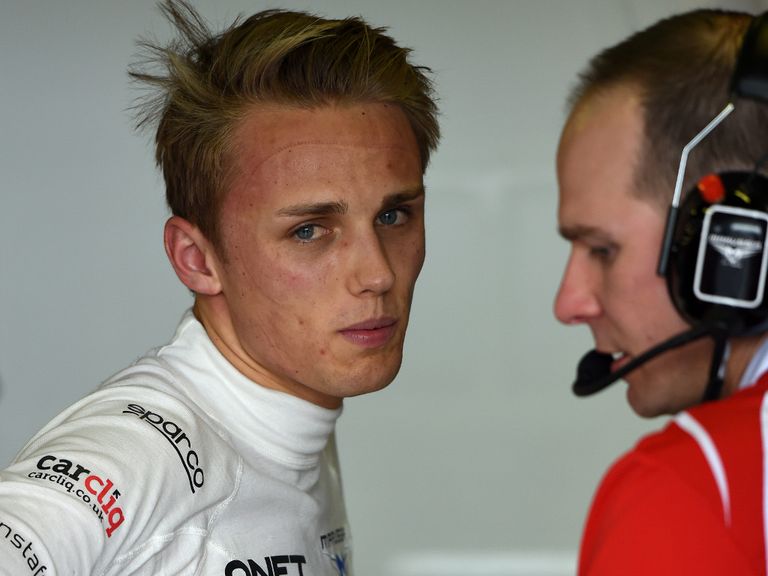 Prior to the start of the campaign hopes were high the team would be in a position to take advantage of the potential high-attrition rates of their arrivals.
With the cars sporting the new-for-2014 power units, and with issues encountered by all the teams in pre-season, the belief was few would see the line in the opening few races.
The failure rate has not been as high as anticipated, with 14 cars taking the chequered flag in Australia, 15 in Malaysia and 16 in Bahrain.
To date, Chilton has achieved two strong 13th-place finishes to at least keep Marussia ahead of rivals Caterham in the constructors' championship.
However, with the teams getting to grips with the tough technical rules for the current campaign, the chances of a top-10 finish appear to be receding.
"We always knew the first three or four races would be crucial, so we just have to keep on our toes," said Chilton ahead of this weekend's fourth round of the Chinese Grand Prix.
"But there's no hiding, we definitely need some attrition in a race to get that 10th place.
"We're not going to get it on raw pace this year. That is going to be a big ask. Maybe next year we might.
"We're going to need some people to have a few issues, but there are definitely races still open where that could happen.
"I just hope we're in the right position to take advantage of that, but for now we're happy, and it's nice for me to get both of those 13th places for the team."
Assessing his opportunities for a top-10 spot at future races this season, Chilton added: "At Singapore there is always a chance because it's a long race, a lot of walls and accidents.
"Then there are circuits where the weather could come into play, but you really never know what can happen.
"I would never have expected what happened at Bahrain, which is such a big, open track and is massively wide and there had only been one safety car previously."
At least Chilton, who turns 23 on Monday, feels he is currently performing at his best since he arrived in F1, although with naturally plenty of room to improve.
"I feel I've increased my performance this year," said Chilton, who has so far finished all 22 of the races in which he has competed.
"But there are still things I can do. After every session I write down the positives and negatives and I learn from that.
"It's nice to have got those two good results for the team, but I've still got my goals, I want to improve."